Lupus – Systemic Lupus Erythematosus (SLE)
Systemic lupus erythematosus or SLE is an autoimmune disease of still unknown cause. Women of childbearing age develop it much more than men. Its symptoms imitate those of other diseases, especially fatigue, hence it is different to diagnose. There are 4 known types. Approximately 1.5- 2 million women develop SLE. There also appears to be a genetic component to it. There is still no known cure to it but more and more drugs are being developed to at least control its symptoms. Lupus patients require special attention from his family and community, which must make community resources available for their coping. Some of them get deeply depressed or unreasonably tired. Worthless worrying further deprive them of sleep and wake up more tired in the morning.
Don't use plagiarized sources. Get Your Custom Essay on
Systemic Lupus Erythematosus Assessment
Just from $9/Page
Introduction
Autoimmune diseases are especially life-threatening conditions, which everyone needs to know about and be guarded against. One such disease is systemic lupus erythematosus or SLE. Its symptoms mimic other disorders and can spread into the body systems before anything can be done. Although survival has improved in the last 3 decades, there is as yet no cure for it. Lupus sufferers present physical and psychosocial complications, which all require attention and expert remedy or handling.
Body
Medical Characteristics, Types
Systemic lupus erythematosus or SLE is an autoimmune disorder wherein the immune system turns against the body and destroys healthy tissue (NWHRC, 2008). Normal immune system fights against and protects the body from bacteria and viruses. In SLE, this is reversed. Healthy tissues include skin, joints, kidneys, heart and lungs. SLE can create life-threatening problems or chronic symptoms, which reduce the quality of life. Chronic low-grade symptoms include fatigue and muscle aches. It affects many body systems at the same time, that is why it is disabling and life-threatening (NWHRC).
SLE involves only the skin and joints in some people but also the lungs, blood and other organs or tissues in others (NWHRC, 2008). Not all the symptoms are suffered by all persons with the disease. There may be remission periods of few or no symptoms and periods of "flares," when the disease becomes active. Another type is discoid lupus erythematosus or DLE. In this condition, parts of the body exposed to the sun develop lesions of very red, raised and hard bumps or plaques. Among these may be overgrown scaly tissues, plugged hair follicles and very wide blood vessels. Older lesions may include atrophic scarring and dyspigmentation. Atropic scarring is thinning of healing skin. Dyspigmentation is loss of color of the skin. Some sufferers may have DLE without SLE. In about 10% of cases, DLE progresses to more severe SLE. Lesions occur above and below the neck. A third kind is drug-induced lupus. The most common drug is procainamide, which is prescribed for heart rhythm problems, hydralazine for high blood pressure, and isoniazid for tuberculosis. This does not affect the kidneys or central nervous system. It also improves when the drug inducing it is stopped. On the other hand, neonatal lupus develops in newborns when auto-antibodies from the mother pass on to her baby. These are specifically anti-Ro/SSA or anti-La/SSB. They affect the skin, heart and blood of the infant. An uncomplicated rash within the first many weeks is the most common symptom, which persists to six months, before vanishing. These fetuses also often develop a congenital heart block (NWHRC).
Drug-induced lupus develops from the use of minocycline intended for acne and hydralazine intended for heart failure (Walsh, 2008). Minocycline-induced lupus was first recognized in early 1990s. Since then, the World Health Organization has recorded 250 cases, mostly women at a 5:1 ratio. Major signs are fever, morning stiffness, myalgias, polyarhralgias and symmetric arthritis. And 60% of those afflicted also complain of large vessel vasculitis and the presence of anti-neutrophil cytoplasmic antibodies. Dr. Andrew G. Franks, Jr. commented that the use of minocycline enhances the formation of lupus-like syndrome 8.5 times. This led health professionals to substitute doxycycline for minocycline for the treatment of ane and rosacea. Other drugs implicated with lupus include hydralazine, procainamide, isoniazid, quinidine, and phenytoin and almost 100 others. Symptoms of classic drug-induced lupus resemble those of influenza. Most of those afflicted are ANA and antihistone antibody-positive (Walsh).
The third type of drug-induced lupus is called sub-acute cutaneous lupus erythemaosus or SLCE (Walsh, 2008). It is associated with various agents, such as thiazide diuretics, antifungals, calcium channel blockers, and ACE inhibitors. Some reports link SLCE with statins, leflunomide and tumornecrosis factor inhibitors. SCLE is difficult to determine. Suspected lesions are often mixed with papulosquamos of annular lesions. These can be mistaken for erythema multiforme or toxic epidermal necrolysis with dis-adhesion of the epidermal layer and sloughing of the skin, according to Dr. Franks. Withdrawing the drug leads to remission in 95% of patients with additional therapy. On the whole, nothing can as yet explain why these drugs induce lupus or produce clinical and laboratory manifestations. Some guesses have been advanced, however. The drugs can act as haptens or antigens, which elicit an immune response. Or these drugs act as immune system modulators, which enhance the development of self-directed responses (Walsh).
Incidence
The Lupus Foundation of America reported that 1.5 to 2 million people in the United States are afflicted with some form of this disease. It occurs 10 times more in adult women than among men (NWHRC, 2008). It was found to occur more among African-Americans, American Indians and Asian than Caucasians. It is also diagnosed most often among women of childbearing years. The risk is higher among those with a family member with the disease. A health professional is not likely to conduct a test for SLE unless a suspected member develops the symptoms. There is no known cure for SLE, but treatments are available to reduce symptoms and their effects (NWHRC).
The genetic predisposition to lupus is complicated in that it involves several genes, which interact and determine the person's risk (NWHRC, 2008). Small inherited differences among body proteins may cause these to under-react or over-react as part of the immune system. Any of these small differences is enough to create a health problem. Those who develop SLE are believed to inherit these small differences, which differ from patient to patient. Different immune systems enabled the human species to survive. If all of them were identical, the race should have perished (NWHRC).
Complications
SLE increases a woman's risk for cardiovascular disease more than two times (Kubetin, 2008). This was the conclusion of the recently concluded Nurses Health Study. The study was conducted on more than 120,000 women, aged 30 and 55, in 1976. They were free of both cardiovascular disease and SLE when they enrolled for the study. After 28 years of follow-up, 148 of them developed SLE. Most of them were diagnosed at an average age of 56. Those who developed SLE mostly developed hypertension, diabetes and cardiovascular disease (Kubetin).
Diagnosis
Doctors recommend early detection to reduce the chance of organ damage and other complications (Meadows, 2005). The diagnosis is made on the basis of symptoms, medical history and exam, blood and urine tests. Lupus can lower blood counts and affect kidneys and bring protein and blood in the urine. Biopsies of the skin or kidneys may be done. Removal and examination of tissue may be performed to find signs of autoimmune disease. The anti-nuclear antibody or ANA test is commonly used to look for auto-antibodies, which react against the nucleus. Most lupus sufferers have elevated ANA. A positive ANA is, however, not sufficient to confirm lupus, as 20% of healthy women may have a positive ANA (Meadows).
Treatments
Protein Blockers
Findings of a new research offered to explain the rationale behind the development of SLE (Podiatry Now, 2008). Immune cells, which die in a normal person's body, accumulate in a person afflicted with lupus. This condition contributes to the development of the disease. The research was performed on 14 lupus patients and 14 healthy persons. The findings also discovered that lupus patients had more immune cells, which carry proteins, which prompt these cells to extend life beyond normal limits. The signals for these cells to die are turned off and these cells remain and accumulate in the body. As a consequence, diseases present are allowed to persist and spread (Podiatry Now).
Team members of the research, which was conducted at the Saint Louis University, said they would conduct more pertinent studies (Podiatry Now, 2008). These would be on therapies, which could block the action of these proteins, by imitating their action but instructing immune cells that it was time to die. Dr. Louis of the University said they would target those cells, which keep immune cells alive beyond their time. He said that such treatment could induce remission. His treatment would enable normal cells, which do not want to attack the body, to function properly. It would kill cells, which persist to perpetuate the disease. The intended consequence would be for the body to fight infection and for the person to live normally (Podiatry Now).
CellCept drug for the treatment of kidney complications could be a boon to lupus patients (Chang, 2005). A small study showed that the drug delivered better results than standard chemotherapy, which could cause infertility and other medical problems. A recent experiment compared the effects of CellCept and the older treatment, cyclophosphamide, in patients for 6 months. Those taking CellCept reported fewer side effects. The researchers were led by Dr. Ellen Ginzler of the SUNY Downstate Medical Center. The disease develops mostly in women of childbearing age. The immune system attacks its own organs and tissue. The cause is still unknown. But in a third of patients, the most common symptom is inflammation of the kidney. This can, in turn, lead to kidney failure (Chang).
Chemotherapy has been the standard treatment for lupus for the past 30 or more years (Chang, 2005). But it produces unpleasant side effects, which include hair loss, nausea and infertility. These side effects discourage many patients to discontinue treatment. CellCept is an FDA-approved drug, manufactured by Hoffman-La Roche, Inc. It is used primarily to prevent organ rejection in transplant patients. But it is recommended to lupus patients who cannot endure chemotherapy. A study was conducted on 140 lupus patients who received daily doses either of CellCept or cyclophosphemide intravenously. Findings showed that 23% of those on CellCept had complete remission and 30% had partial remission. These figures were compared with 25% of those who received chemotherapy. Those patients who received the drug also had fewer infections and hospitalizations, although they experienced more bouts of diarrhea. Dr. W. Joseph McCune of the University of Michigan Medical Center commented that it would be reasonable for doctors to prescribe the drug to patients who were concerned about fertility (Chang).
Prognosis
Short and midterm survival among SLE patients was said to have significantly improved in the last three decades (Jancin, 2006). Survival beyond 15 years, however, remained low or poor, especially if the disease was severe. Five-year survival three decades ago increased to 15 years today, according to Dr. Doria, a rheumatologist at the University of Padova. Forty-four percent of these tested patients had severe SLE and whose survival rate for the first 10-15 years compared with those with mild SLE. Mortality figures sharply decreased too (Jancin).
Psychosocial/Social Work Implications
When the disease is in mild form, it often produces confusing or non-specific symptoms (Meadows, 2006). The person may feel tired or achy in the afternoons. His symptoms may be mistaken for depression or a virus. Feeling sick is one of the most frustrating realities about lupus. Other people misconstrue him to lazy or crazy while looking healthy and nice. Childbearing women had higher rates of pregnancy loss on account of lupus. They also had unexplained rashes, anemia, leg and arm pain, urinary tract infections, kidney infections, fevers, mouth sores and overwhelming fatigue. Dr. Isenberg and his team conducted a study in 1999 and discovered that fatigue was their major complaint. Fatigue got them worrying throughout the night and remained tired throughout the day. Some patients reported falling into deep depression and flu symptoms, joint and chest pains (Meadows).
Conclusion/Summary
SLE is an autoimmune disease, which is still hardly understood. The immune system attacks the body it is supposed to protect. The cause is still unknown and diagnosis is performed only on symptoms. Types are SLE, discoid lupus erythematosus or DLA, neonatal lupus, and drug-induced lupus.
There have been significant strides with medications, which have only increased survival. It is much more common among childbearing age. Chemotherapy has been its standard treatment until the introduction of new drugs, which hold promise for cure.
Bibliography
Chang, a. (2005). New hope for lupus patients. Deseret News: Deseret News Publishing
Company. Retrieved on February 13, 2009 at http://findarticles.com/p/articles/mi_qn4188/is_20051124/ai_n15878948?tag=content;col1
Henderson, S. (2007). Living with lupus. Ebony: Johnson Publishing Company. Retrieved on February 13, 2009 at http://findarticles.com/p/articles/mi_m1077/is_9_62/ai_n27284175?tag=content;col1
Jancin, B. (2006) improved midterm survival seen in lupus patients. Skin & Allergy
News: International Medical News. Retrieved on February 13, 2009 at http://findarticles.com/p/articles/mi_hb4393/is_10_37/ai_n29299148?tag=content;col1
Kubetin, S.K. (2008). Systemic lupus doubles cardiovascular risk. Internal Medicine
News: International Medical News. Retrieved on February 13, 2009 at http://findarticles.com/p/articles/mi_hb4365/is_24_41/ai_n31182605?tag=content;col1
Meadows, M. (2006). Battling lupus. FDA Consumer: U.S. Government Printing Office.
Retrieved on February 13, 2009 at http://findarticles.com/p/articles/mi_m1330/is_4_39/ai_n27869169?tag=content;col1
NWHRC (2008). Lupus: overview. NWHRC Health Center – Lupus: National Women's
Health Center. Retrieved on February 13, 2009 at http://findarticles.com/p/articles/mi_mOPXX/is_208_June_19/ai_n28575091?tag=content;col1
Podiatry Now (2008). Doorway to possible new lupus treatment. Society of Chiropodists and Podiatrists: Gale, Cengage Learning. Retrieved on February 13, 2009 at http://findarticles.com/p/articles/mi_6857/is_4_11/ai_n28557695?tag=content;col1
Walsh, N. (2008). Minocycline joins list of lupus-inducing drugs. Skin & Allergy News:
International Medical News Group. Retrieved on February 13, 2009 at http://findarticles.com/p/articles/mi_hb4393/is_7_39/ai_n29452119?tag=content;col1
---
Are you busy and do not have time to handle your assignment? Are you scared that your paper will not make the grade? Do you have responsibilities that may hinder you from turning in your assignment on time? Are you tired and can barely handle your assignment? Are your grades inconsistent?
Whichever your reason is, it is valid! You can get professional academic help from our service at affordable rates. We have a team of professional academic writers who can handle all your assignments.
Plagiarism free papers
Timely delivery
Any deadline
Skilled, Experienced Native English Writers
Subject-relevant academic writer
Adherence to paper instructions
Ability to tackle bulk assignments
Reasonable prices
24/7 Customer Support
Get superb grades consistently
Online Academic Help With Different Subjects
Literature
Students barely have time to read. We got you! Have your literature essay or book review written without having the hassle of reading the book. You can get your literature paper custom-written for you by our literature specialists.
Finance
Do you struggle with finance? No need to torture yourself if finance is not your cup of tea. You can order your finance paper from our academic writing service and get 100% original work from competent finance experts.
Computer science
Computer science is a tough subject. Fortunately, our computer science experts are up to the match. No need to stress and have sleepless nights. Our academic writers will tackle all your computer science assignments and deliver them on time. Let us handle all your python, java, ruby, JavaScript, php , C+ assignments!
Psychology
While psychology may be an interesting subject, you may lack sufficient time to handle your assignments. Don't despair; by using our academic writing service, you can be assured of perfect grades. Moreover, your grades will be consistent.
Engineering
Engineering is quite a demanding subject. Students face a lot of pressure and barely have enough time to do what they love to do. Our academic writing service got you covered! Our engineering specialists follow the paper instructions and ensure timely delivery of the paper.
Nursing
In the nursing course, you may have difficulties with literature reviews, annotated bibliographies, critical essays, and other assignments. Our nursing assignment writers will offer you professional nursing paper help at low prices.
Sociology
Truth be told, sociology papers can be quite exhausting. Our academic writing service relieves you of fatigue, pressure, and stress. You can relax and have peace of mind as our academic writers handle your sociology assignment.
Business
We take pride in having some of the best business writers in the industry. Our business writers have a lot of experience in the field. They are reliable, and you can be assured of a high-grade paper. They are able to handle business papers of any subject, length, deadline, and difficulty!
Statistics
We boast of having some of the most experienced statistics experts in the industry. Our statistics experts have diverse skills, expertise, and knowledge to handle any kind of assignment. They have access to all kinds of software to get your assignment done.
Law
Writing a law essay may prove to be an insurmountable obstacle, especially when you need to know the peculiarities of the legislative framework. Take advantage of our top-notch law specialists and get superb grades and 100% satisfaction.
What discipline/subjects do you deal in?
We have highlighted some of the most popular subjects we handle above. Those are just a tip of the iceberg. We deal in all academic disciplines since our writers are as diverse. They have been drawn from across all disciplines, and orders are assigned to those writers believed to be the best in the field. In a nutshell, there is no task we cannot handle; all you need to do is place your order with us. As long as your instructions are clear, just trust we shall deliver irrespective of the discipline.
Are your writers competent enough to handle my paper?
Our essay writers are graduates with bachelor's, masters, Ph.D., and doctorate degrees in various subjects. The minimum requirement to be an essay writer with our essay writing service is to have a college degree. All our academic writers have a minimum of two years of academic writing. We have a stringent recruitment process to ensure that we get only the most competent essay writers in the industry. We also ensure that the writers are handsomely compensated for their value. The majority of our writers are native English speakers. As such, the fluency of language and grammar is impeccable.
What if I don't like the paper?
There is a very low likelihood that you won't like the paper.
Reasons being:
When assigning your order, we match the paper's discipline with the writer's field/specialization. Since all our writers are graduates, we match the paper's subject with the field the writer studied. For instance, if it's a nursing paper, only a nursing graduate and writer will handle it. Furthermore, all our writers have academic writing experience and top-notch research skills.
We have a quality assurance that reviews the paper before it gets to you. As such, we ensure that you get a paper that meets the required standard and will most definitely make the grade.
In the event that you don't like your paper:
The writer will revise the paper up to your pleasing. You have unlimited revisions. You simply need to highlight what specifically you don't like about the paper, and the writer will make the amendments. The paper will be revised until you are satisfied. Revisions are free of charge
We will have a different writer write the paper from scratch.
Last resort, if the above does not work, we will refund your money.
Will the professor find out I didn't write the paper myself?
Not at all. All papers are written from scratch. There is no way your tutor or instructor will realize that you did not write the paper yourself. In fact, we recommend using our assignment help services for consistent results.
What if the paper is plagiarized?
We check all papers for plagiarism before we submit them. We use powerful plagiarism checking software such as SafeAssign, LopesWrite, and Turnitin. We also upload the plagiarism report so that you can review it. We understand that plagiarism is academic suicide. We would not take the risk of submitting plagiarized work and jeopardize your academic journey. Furthermore, we do not sell or use prewritten papers, and each paper is written from scratch.
When will I get my paper?
You determine when you get the paper by setting the deadline when placing the order. All papers are delivered within the deadline. We are well aware that we operate in a time-sensitive industry. As such, we have laid out strategies to ensure that the client receives the paper on time and they never miss the deadline. We understand that papers that are submitted late have some points deducted. We do not want you to miss any points due to late submission. We work on beating deadlines by huge margins in order to ensure that you have ample time to review the paper before you submit it.
Will anyone find out that I used your services?
We have a privacy and confidentiality policy that guides our work. We NEVER share any customer information with third parties. Noone will ever know that you used our assignment help services. It's only between you and us. We are bound by our policies to protect the customer's identity and information. All your information, such as your names, phone number, email, order information, and so on, are protected. We have robust security systems that ensure that your data is protected. Hacking our systems is close to impossible, and it has never happened.
How our Assignment  Help Service Works
You fill all the paper instructions in the order form. Make sure you include all the helpful materials so that our academic writers can deliver the perfect paper. It will also help to eliminate unnecessary revisions.
2.      Pay for the order
Proceed to pay for the paper so that it can be assigned to one of our expert academic writers. The paper subject is matched with the writer's area of specialization.
3.      Track the progress
You communicate with the writer and know about the progress of the paper. The client can ask the writer for drafts of the paper. The client can upload extra material and include additional instructions from the lecturer. Receive a paper.
4.      Download the paper
The paper is sent to your email and uploaded to your personal account. You also get a plagiarism report attached to your paper.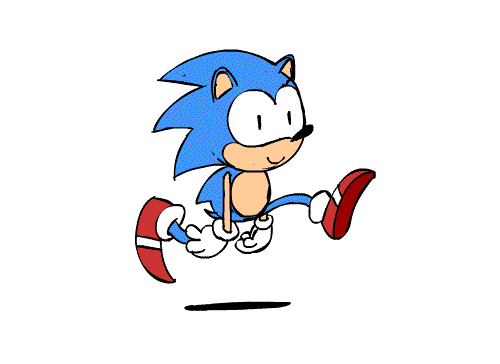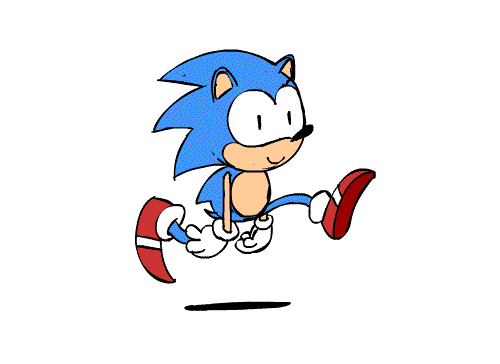 PLACE THIS ORDER OR A SIMILAR ORDER WITH US TODAY AND GET A PERFECT SCORE!!!
---