Advanced Practice Nurses and Prescriptive Authority
Though the roles of Clinical Nurse Specialist, Nurse Educator and Nurse Administrator are all vital to the health care industry, they are not allowed prescriptive authority per se. However, the role of Nurse Practitioner is intimately connected with the ability to prescribe medications. The developmental history of the Nurse Practitioner shows a determined movement from a single fledgling program in the 1960's toward eventually complete autonomy and financial rewards, despite resistance from other members of the medical community and the Nursing profession itself. Facing a patchwork of varying, sometimes inconsistent and restrictive regulations on the state and federal levels, Nurse Practitioners face serious issues and challenges in several arenas, including but not limited to ethical, legal, political and educational concerns, that hamper their abilities to provide the highest standard of patient care. However, Nurse Practitioners are now using the clout endowed by sheer numbers to promote greater autonomy, more equitable financial rewards and high standards of care.
Don't use plagiarized sources. Get Your Custom Essay on
Practice Nurses and Prescriptive Authority
Just from $9/Page
Introduction
The "Nurse Practitioner" is a relatively new American medical role. First conceived in the 1960's as a restricted diagnostic/nursing hybrid, the discipline of Nurse Practitioner has developed in a patchwork of varying state and federal regulations and legislation. The modern Nurse Practitioner is at once empowered and hampered by state and federal authorities across several vital areas. Fortunately, the sheer number of American Nurse Practitioners gives them the political clout to significantly influence their roles toward eventual autonomy and financial equity.
Changes in Society and Health Care Regarding Prescriptive Authority of Advanced Practice Nurses
Though non-physicians have filled medical care gaps created by the lack of physicians for hundreds of years, the formal category of "Nurse Practitioner" is relatively young. During the 1960's Dr. Henry Silver and a nurse educator named Loretta Ford created an educational program at the University of Colorado to prepare nurses for responding to the lack of physicians in rural areas of Colorado. Taught at the Master's level, this program required a nursing license and patient care experience for admission, and was innovative in that it combined traditional nursing care with the ability to diagnose. The first "Nurse Practitioners' began practicing in the late 1960's. Though the Nursing professional was initially skeptical of this "Physician extender" that seemed to militate against its patient care-focus, as the profession became more defined and as educational programs developed and spread across the county, the Nursing profession eventually welcomed this new role.
While Nurse Practitioners enjoyed some autonomy and greater privileges in their roles, the issue of prescriptive authority proved to be a separate battle that took years and even decades to win. By the mid-1970's state legislatures began considering the possibility of granting prescriptive authority to Nurse Practitioners. Some states eventually granted prescriptive authority through their regulatory bodies while other states eventually granted that authority through their legislative bodies. By 2006, all 50 states and the District of Columbia had granted at least some degree of prescriptive rights to Nurse Practitioners (Buppert, Nurse practitioner's business practice and legal guide, Fourth Edition, 2012, p. 7).
As of the year 2000, approximately 95,000 Nurse Practitioners practiced in every State and the District of Columbia, with varying requirements and authority granted by each State. According to the National Center for Health Workforce Analysis, the 95,000 Nurse Practitioners working in 2000 represented an increase of more than 240% in the number of American Nurse Practitioners since 1992. By 2011, the number of Nurse Practitioners in the United States was more than 135,000 (Crane, 2011) and the American Academy of Nurse Practitioners estimates that 656 million prescriptions per year are written by American Nurse Practitioners (Brown, 2010, p. x). Today, Nurse Practitioners fill numerous roles in nearly every health care situation, fulfilling the Nursing profession's primary focus on the patient's total well-being while exercising the authority to prescribe medication and "order, perform, and interpret" some laboratory tests. In fulfilling these roles, a recent multidisciplinary health care study found that "Nurse Practitioners demonstrate a high level both collaboration and high levels of autonomy" (Klein, 2011, p. 80). Nurse Practitioners are able to practice autonomously in many states, though a number of Nurse Practitioners are supervised by physicians in some capacity (National Center for Health Workforce Analysis – Bureau of Health Professions – Health Resources and Services Administration, 2010, pp. 7-9).
The Family Nurse Practitioner specialty is more flexible than the areas of those specializing in neonatal or acute care, for example. Consequently, Family Nurse Practitioners can practice in a number of health care specialties and usually practice in such areas as: Family Medicine; Urgent Care; Internal Medicine; Pediatrics; Women's Health; Cardiology; Gastroenterology and Urology. Admittedly, the Family Nurse Practitioner is limited when it comes to Acute Care or Neonatal complication, for example; however, the route of Family Nurse Practitioner is often chosen because it allows the Nurse Practitioner to practice in many areas (Advanced Practice Recruiters, 2012). Most closely resembling the "general practitioner" of earlier medicine, Family Nurse Practitioners are in ever greater demand due to the lack Family Practice Physicians, particularly in rural and inner-city areas, the increasing number of Baby Boomer patients, and the demands created by uninsured patients who are accessing the health care system through government programs (Advanced Practice Recruiters, 2012). Family Nurse Practitioners are normally found practicing in clinics that provide family medicine to patients of any age and capable of providing health care over the patients' lifetimes. Depending on the patient population of their geographic and clinical areas, Family Nurse Practitioners may concentrate on any age group, usually from toddlers through aged adults. Their prescriptive authority is governed by state legislation and at this time, all 50 states allow Family Nurse Practitioners to prescribe medications (Advanced Practice Recruiters, 2012).
Issues of Prescriptive Authority Affecting Advanced Nursing Roles:
Issues and Challenges:
Today's Nurse Practitioner faces significant legal, ethical, financial, role acquisition and political issues, particularly regarding prescriptive authority. Perhaps the most daunting concern involves the legal regulation of Nurse Practitioners. Regulations governing Nurse Practitioners, including their prescriptive authority, still vary from state to state: "For NPs in 2 states, though, authority to prescribe any schedule of controlled substances is not allowed. Two other states are waiting for final rulemaking before their legislative acts enabling NPs to prescribe controlled substances become effective. For NPs in several states, a variety of restrictions on controlled substances prescribing remain" (Byrne, 2011). Nevertheless, there are some general rules that apply to the prescriptive authority of Nurse Practitioners in every state and the District of Columbia:
" • Any prescription written for a controlled substance will include the NP prescriber's federal U.S. Drug Enforcement Administration (DEA) number, denoting the NP's independent or plenary authority to prescribe in accordance with state scope of practice.
• It is assumed that every prescription will include the standard information expected from all authorized prescribers, such as the prescriber's name, title, license/specialty, ID/Rx number as applicable, practice address, and phone number; the patient's name; the date of the prescription; and the name of the drug, strength, dosage, route, specific directions, quantity, number of refills, and instructions regarding generic substitution.
• The cosignature of a collaborating physician is not required in any state on any prescription that an NP is authorized to write" (Byrne, 2011).
Finally, Nurse Practitioners in Federal facilities, such as Veterans Administration Hospitals, are governed by a separate set of regulations. As an advisory ruling from the State of Massachusetts shows, Federal regulations borrow some aspects of state legislation but are not identical to it (Health and Human Services, 2010).
The modern Nurse Practitioner faces serious ethical concerns, particularly due to the legal restrictions on his or her practice. The limitations placed on Nurse Practitioners pose an ethical problem in providing the highest quality of care for patients. Nurse Practitioner Carla Mills states, "[E]very day I am forced to negotiate around practice restrictions that interfere with my ability to deliver optimal care to my patients" (Mills, 2009). In addition, 46% of Nurse Practitioners reportedly delivered care that they deemed "sub-par" due to insufficient prescriptive authority (Peterson & Simpson, 2010, p. 7). In sum, the very regulations that empower Nurse Practitioners also restrict their abilities so severely that they create serious ethical concerns about the quality of patient care.
Nurse Practitioners are also faced with significant role acquisition and intimately-related political issues, particularly regarding prescriptive authority. As might be expected from the varying state regulations regarding Nurse Practitioners, role acquisition also varies from state to state. Furthermore, some state regulations make the Nurse Practitioner's full acquisition of her role as health care provider next-to-impossible in some circumstances. For example, in Texas, Nurse Practitioners must be supervised by physicians in order to practice; however, The Texas Tribune ran a 2010 article about Prudie Orr, a psychiatric Nurse Practitioner who could not open a practice in Georgetown, Texas because she could not find a doctor who would allow it (Ramshaw, 2010). As Orr stated, she essentially must continue begging in the hope that a single local doctor will allow her to petition, and pay the doctor to "grant her 'prescriptive authority,' essentially keeping an eye on the nurse practitioner's work — and in some cases, being held liable for it" (Ramshaw, 2010). Political issues involving physicians, in general, also pose significant issues for the modern Nurse Practitioner. The dramatic increase in Nurse Practitioners has given rise to questions about their impact on the incomes of other health providers, including physicians. Researchers have found that in areas with greater numbers of nurse practitioners, nurse practitioner incomes are higher while the incomes of physicians in the same geographic areas are decreased (Perry, 2009, p. 509). Perhaps partially due to the economic impact of Nurse Practitioners on physicians, Nurse Practitioners face physician resistance to their quest for full practice and prescriptive authority. As Carla Mills points out, physicians "express concerns that unsupervised NPs will misdiagnose, miss less obvious and potentially life-threatening problems, and make prescribing errors. They state that NPs lack the skill to manage complex patients with multisystem diseases. They have presumed that NPs will order more tests than necessary and be quicker to send patients to the hospital, thus driving up health care costs" (Mills, 2009). Though Mills points to the fact that none of those concerns has proven to be true in the 40-year history of Nurse Practitioners, the resistance by physicians and their associations remains a major obstacle for Nurse Practitioners.
Nurse Practitioners face restrictive limitations on authority and inequitable payment/reimbursement policies. As noted in The future of nursing: Leading change, advancing health | Appendix H: Federal options for maximizing the value of advanced practice nurses in providing quality, cost-effective health care, Nurse Practitioners' efforts to provide the highest level of care are currently frustrated by two factors: "state-based limitations on the licensed scopes of practice which prevent them from practicing to the full extent of their abilities, and & #8230;payment or reimbursement policies (both governmental and private) that either render them ineligible for payment, or preclude their being paid directly for their services, or pay them at a sharply discounted rate for rendering the same services as physicians" (Safriet, 2011, p. 446). In order to fully realize their potential, Nurse Practitioners must deal with and ultimately work to change these restrictive laws and unfair payment policies.
Medical insurance is also an issue and challenge for the modern Nurse Practitioner. As Nurse Practitioners' authority increases, so do their insurance concerns. Unfortunately, insurance companies sometimes act differently in different states. Insurance companies will, for example, contract with a Nurse Practitioner in one state but not in another. Carolyn Buppert, a Nurse Practitioner and an attorney specializing in representing Nurse Practitioners, states that the differences may be due to several reasons. An insurance company's refusal to contract with a Nurse Practitioner may depend on the amount of autonomy given to a Nurse Practitioner by her state: the less autonomy given, the less likely an insurance company is to contract directly with the Nurse Practitioner (Buppert, Why do insurers refuse to contract with nurse practitioners?, 2012). In addition, California is the only state that separates "medical corporations," requiring that a physician own a percentage of the corporation, from "nursing corporations" and some insurance companies may have a policy whereby they contract only with "medical corporations" (Buppert, Nurse practitioner's business practice and legal guide, Fourth Edition, 2012). This illustrates the difficulties that some Nurse Practitioners may have in that, lacking a contract with an insurance company, there will be instances in the patient is not treated or the Nurse Practitioner is not paid.
Another challenge for the modern Nurse Practitioner, which is also related to insurance, is the greater exposure to liability in the form of a malpractice suit. With greater authority and exposure comes greater risk and the Nurse Practitioner is not immune to the possibility of a medical malpractice suit. Consequently, Nurse Practitioners must obtain medical malpractice insurance. In addition, if a Nurse Practitioner is sued for medical malpractice, even if the Nurse Practitioner wins the suit, "An NP who is sued may feel like leaving the profession, may doubt his or her ability to make decisions, may resort to over-referring and seeking unnecessary consultation, may find that his or her insurance rates are increased, may miss days of work while testifying, may have to pay some legal expenses, and may have to mount a defense before the state licensing board" (Buppert, Nurse practitioner's business practice and legal guide, Fourth Edition, 2012, p. 256). Consequently, the impact on the Nurse Practitioner and his or her ability to provide a high level of care is obvious.
Responses by Nurse Practitioners
In response to current legal, ethical, role acquisition and political issues, Nurse Practitioners are seeking ways to expand Nurse Practitioners' authority, prescriptive and otherwise, on Federal and State levels. On the Federal level, Nurse Practitioners note that the profession has been "stymied…by the many regulatory obstacles and restrictions that currently impede the full realization of their potential," particularly by "conflicting and restrictive state provisions governing scope of practice and prescriptive authority… as well as the fragmented and parsimonious state and federal standards for their reimbursement" (Safriet, 2011, p. 444).
On the national level, for example, nursing organizations and the National Council of State Boards of Nursing are devising a model for regulations governing Nurse Practitioners to encourage consistency in licensure and credentialing (Knight, 2010). State nursing associations are also working to advance and expand the roles of Nurse Practitioners and their equitable financial treatment. For example, the Florida Coalition of Advanced Practice Nurses, which faces one of the most restrictive and inequitable state systems, authored a white paper detailing barriers to excellent patient care and outlining the Coalition's plan for future health care in Florida. The Coalition's recommended solutions include: granting Florida's Nurse Practitioners the authority to prescribe controlled substances, Schedules II — V; identifying medical services traditionally provided by physicians that could appropriately be furnished by Nurse Practitioners; supporting increasing access to payer panels for Nurse Practitioners; amending Florida Insurance Acts to mandate inclusion of Nurse Practitioners as health care providers; supporting the extension of medical staff privileges to Nurse Practitioners; strengthening the statutory provisions regarding Nurse Practitioners' applications for clinical privileges; and passing regulations allowing Nurse Practitioners to provide evidence of financial responsibility in order to use state-regulated mechanism currently available to other health care providers (Florida Coalition of Advanced Practice Nurses, 2008, p. 2)
Fortunately, the large number of American Nurse Practitioners brings the most political clout that Nurse Practitioners have wielded in history. Though there are several associations of Nurse Practitioners, the "American College of Nurse Practitioners" has molded a determined and pointed mission "to ensure a solid policy and regulatory foundation that enables nurse practitioners to continue providing accessible, high quality health care" (American College of Nurse Practitioners, 2012). To support that mission, the ACNP "encourages Congress and the Administration to ensure that nurse practitioners are enfranchised in legislative and regulatory policymaking efforts, including membership on all relevant policymaking panels, committees, and other entities" (American College of Nurse Practitioners, 2012), and has outlined its 2012 Health Policy Agenda:
҉ۢ Acknowledge the central role of nurse practitioners in the design and implementation of an optimal U.S. healthcare delivery system;
• Provide full reimbursement and empanelment for all nurse practitioners in all settings;
• Include provider-neutral language in all federal legislation, regulation, and other policies;
• Recognize nurse practitioner's authority to order home health and hospice services and to admit patients to skilled nursing facilities;
• Support development of a national nurse practitioner database and tracking mechanism;
• Support policies that recognize nurse practitioners as primary care providers in all settings including medical homes;
• Appropriate increased funding for nursing faculty, advanced practice nursing and basic nursing education and research;
• Assure inclusion of nurse practitioners in the development of health IT policy and system infrastructure; and • Incorporate the nurse practitioner perspective in national healthcare reform strategy" (American College of Nurse Practitioners, 2012).
Educational Challenges Regarding Prescriptive Authority Facing Advanced Nursing Practice
One major educational challenge regarding prescriptive authority involves the varying regulations of the 50 states and the District of Columbia. The variety of regulations puts a greater demand on the educational system and on the Nurse Practitioner to understand and competently follow those regulations. As of 2012: Florida and Alabama allow their Nurse Practitioners to prescribe only legend drugs; Arkansas, Georgia, Louisiana, Michigan, Missouri (pending DEA approval), Ohio, Oklahoma, South Carolina, Texas and West Virginia allow Nurse Practitioners to prescribe drugs only under Schedule III and IV; Alaska, California, Illinois, Indiana, Kansas, Kentucky, Maine, Mississippi, Montana, Nevada, New Jersey, New Mexico, Oregon, Pennsylvania, Rhode Island, Tennessee, Virginia, Washington and Wyoming allow Nurse Practitioners to prescribe drugs under Schedule II, III or IV (Nursing License Map, 2012). The variety of regulations and allowed medications make it incumbent on the educational system and the Nurse Practitioner to be consistently aware of the applicable state's regulations.
A second educational challenge involves ongoing education about medications. Due to their increasing prescriptive authority, Nurse Practitioners are now an increasingly attractive target for pharmaceutical companies: "A recent report by Verispan, a health care informatics corporation, showed that NP retail prescriptions increased 22% in the first 8 months of 2006 (compared with the same time period a year earlier), while physician retail prescriptions increased at a significantly slower rate: only 2%" (Lebo, 2011). Consequently, in dealing with "old" drugs and new drugs touted by pharmaceutical companies, Nurse Practitioners must consistently hone their prescribing competencies by educating themselves about medications, their effects and their interactions with each other.
A third educational challenge comes from the Nurse Practitioners, themselves. A study in Washington State noted that as their prescriptive authority expands, Nurse Practitioners undergo three dimensions of transition: Resisting Change; Ambivalent about Change; Embracing Change. Furthermore, the study concluded that Nurse Practitioners have been required to adapt to change throughout their careers and must prepare for new areas of responsibility before the authority is granted by legislation so they will be ready for that new responsibility (Kaplan & Brown, 2007, p. 189).
A fourth educational challenge will be the realization that there is no one "right way" to develop and evaluate competencies, including prescriptive competencies (Klein, 2011, p. 75). Nevertheless, competency does and will require adherence to four defined steps of development: competency identification; determination of competency components and performance levels; competency evaluation; and process assessment (Klein, 2011, p. 85). Determined by a meta-analysis of competency set forth in articles published from 1966 — 2002, these steps are vital yet may be tailored to different educational programs.
Conclusion
Initially conceived as a hybrid diagnostic/nursing role to fill a gap in medical care due to limited numbers of physicians, the role of "Nurse Practitioners" has dramatically expanded over its 40+ year history. The estimated 135,000 currently practicing American Nurse Practitioners are now given prescriptive authority to varying degrees by every state, the District of Columbia and the Federal government. This development has occurred by patchwork design, resulting in legislation and regulations that simultaneously empower and impede Nurse Practitioners in their quest to provide the highest quality of patient care. Addressing the legal, ethical, financial, role acquisition and political issues inherent in these varying and sometimes inconsistent laws, Nurse Practitioners have organized into associations with political clout in order to positively influence American medical care and their role within it. Furthermore, Nurse Practitioners are developing increasing awareness of the educational challenges posed by regulations, a huge array of medications, the resistance of their own members and the realization that there is no one "right way" but that certain developmental steps must be followed to achieve superior prescriptive competencies. The persistence, resourcefulness and necessity of Nurse Practitioners logically portend their eventual full autonomy, full prescriptive authority and financial equity.
Works Cited
Advanced Practice Recruiters. (2012). Family Nurse Practitioner. Retrieved from Family Nurse Practitioner Web site: http://www.family-nurse-practitioner.com/
American College of Nurse Practitioners. (2012). ACNP Health Policy Agenda. Retrieved from ACNP Web site: http://www.acnpweb.org/i4a/pages/index.cfm?pageid=3386
Brown, A. (2010). 50 state survey and analysis on licensure laws for nurse practitioners. Washington DC: Center for Telehealth and E-Health Law.
Buppert, C. (2012). Nurse practitioner's business practice and legal guide, Fourth Edition. Gaithersburg, MD: Jones & Bartlett Learning.
Buppert, C. (2012, February 15). Why do insurers refuse to contract with nurse practitioners? Retrieved from Medscape Today News: http://www.medscape.com/viewarticle/758395
Byrne, W. (2011, December 7). U.S. nurse practitioner prescribing law: A state-by-state summary. Retrieved from Medscape Web site: http://www.medscape.com/viewarticle/440315
Crane, M. (2011, June 27). NPs top physicians in small patient satisfaction survey. Retrieved from Medscape Medical News Web site: http://www.medscape.com/viewarticle/745381
Florida Coalition of Advanced Practice Nurses. (2008). Advanced practice nurses: Improving access to health care and containing costs: An action plan for the state of Florida. Jacksonville, FL: Florida Coalitio of Advanced Practice Nurses.
Health and Human Services. (2010, October 13). Advisory Ruling Number 10-2: Massachusetts advance practice registered nurse prescriptive authority in veteran health administration or other qualified federal entities in jurisdictions other than Massachusetts. Retrieved from Massachusetts.gov Web site: http://www.mass.gov/eohhs/provider/licensing/occupational/nursing/nursing-practice/advisory-rulings/aprn-prescriptive-authority-in-federal-entities.html
Kaplan, L., & Brown, M.-A. (2007). The transition of nurse practitioners to changes in prescriptive authority. Journal of Nursing Scholarship, 39(2), 184-190.
Klein, T. (2011, May). Doctoral dissertation: Prescribing competencies for autonomous APRN prescriptive authority: What do nurse prescribers need to know? Washington State University School of Nursing. Pullman, Washington, USA: Washington State University.
Knight, P. (2010, May 6). Current issues for advanced practice nurses. Retrieved from Ezinearticles Web site: http://ezinearticles.com/?Current-Issues-For-Advanced-Practice-Nurses&id=4244595
Lebo, S. (2011). The multiple faces of prescriptive authority. Retrieved from Nurse Practitioners and Physician Assistants.Advance Web site: http://nurse-practitioners-and-physician-assistants.advanceweb.com/Article/The-Multiple-Faces-of-Prescriptive-Authority.aspx
Mills, C. (2009, May-June). Why NPs need full practice and prescriptive authority. Retrieved from Maverick Health Web site: http://www.maverickhealth.com/blog/entry/why-nps-need-full-practice-and-prescriptive-authority/
National Center for Health Workforce Analysis – Bureau of Health Professions – Health Resources and Services Administration. (2010). A comparison of changes in the professional practice of nurse practitioners, physician assistants and certified nurse midwives: 1992 and 2000. Washington, DC: Health Resources and Services Administration.
Nursing License Map. (2012). Nurse practitioner prescriptive authority. Retrieved from Nursing License Map Web site: http://nursinglicensemap.com/advanced-practice-nursing/nurse-practitioner/nurse-practitioner-prescriptive-authority/
Perry, J.J. (2009). The rise and impact of nurse practitioners and physician assistants on their own and cross-occupation incomes. Contemporary Economic Policy, 27(4), 491-511.
Peterson, D., & Simpson, J. (2010, December 7). Bioethical dilemma – prescriptive authority of advanced practice nurses. Retrieved from Slideshare.net Web site: http://www.slideshare.net/Jsimpsonrn/bioethical-dilemma
Ramshaw, E. (2010, May 21). Nurse practitioners want less doctor oversight. Retrieved from Texas Tribune Web site: http://www.texastribune.org/texas-health-resources/health-reform-and-texas/nurse-practitioners-want-less-doctor-oversight/
Safriet, B.J. (2011). The future of nursing: Leading change, advancing health | Appendix H: Federal options for maximizing the value of advanced practice nurses in providing quality, cost-effective health care. Institute of Medicine, 443-475.
---
Are you busy and do not have time to handle your assignment? Are you scared that your paper will not make the grade? Do you have responsibilities that may hinder you from turning in your assignment on time? Are you tired and can barely handle your assignment? Are your grades inconsistent?
Whichever your reason is, it is valid! You can get professional academic help from our service at affordable rates. We have a team of professional academic writers who can handle all your assignments.
Plagiarism free papers
Timely delivery
Any deadline
Skilled, Experienced Native English Writers
Subject-relevant academic writer
Adherence to paper instructions
Ability to tackle bulk assignments
Reasonable prices
24/7 Customer Support
Get superb grades consistently
Online Academic Help With Different Subjects
Literature
Students barely have time to read. We got you! Have your literature essay or book review written without having the hassle of reading the book. You can get your literature paper custom-written for you by our literature specialists.
Finance
Do you struggle with finance? No need to torture yourself if finance is not your cup of tea. You can order your finance paper from our academic writing service and get 100% original work from competent finance experts.
Computer science
Computer science is a tough subject. Fortunately, our computer science experts are up to the match. No need to stress and have sleepless nights. Our academic writers will tackle all your computer science assignments and deliver them on time. Let us handle all your python, java, ruby, JavaScript, php , C+ assignments!
Psychology
While psychology may be an interesting subject, you may lack sufficient time to handle your assignments. Don't despair; by using our academic writing service, you can be assured of perfect grades. Moreover, your grades will be consistent.
Engineering
Engineering is quite a demanding subject. Students face a lot of pressure and barely have enough time to do what they love to do. Our academic writing service got you covered! Our engineering specialists follow the paper instructions and ensure timely delivery of the paper.
Nursing
In the nursing course, you may have difficulties with literature reviews, annotated bibliographies, critical essays, and other assignments. Our nursing assignment writers will offer you professional nursing paper help at low prices.
Sociology
Truth be told, sociology papers can be quite exhausting. Our academic writing service relieves you of fatigue, pressure, and stress. You can relax and have peace of mind as our academic writers handle your sociology assignment.
Business
We take pride in having some of the best business writers in the industry. Our business writers have a lot of experience in the field. They are reliable, and you can be assured of a high-grade paper. They are able to handle business papers of any subject, length, deadline, and difficulty!
Statistics
We boast of having some of the most experienced statistics experts in the industry. Our statistics experts have diverse skills, expertise, and knowledge to handle any kind of assignment. They have access to all kinds of software to get your assignment done.
Law
Writing a law essay may prove to be an insurmountable obstacle, especially when you need to know the peculiarities of the legislative framework. Take advantage of our top-notch law specialists and get superb grades and 100% satisfaction.
What discipline/subjects do you deal in?
We have highlighted some of the most popular subjects we handle above. Those are just a tip of the iceberg. We deal in all academic disciplines since our writers are as diverse. They have been drawn from across all disciplines, and orders are assigned to those writers believed to be the best in the field. In a nutshell, there is no task we cannot handle; all you need to do is place your order with us. As long as your instructions are clear, just trust we shall deliver irrespective of the discipline.
Are your writers competent enough to handle my paper?
Our essay writers are graduates with bachelor's, masters, Ph.D., and doctorate degrees in various subjects. The minimum requirement to be an essay writer with our essay writing service is to have a college degree. All our academic writers have a minimum of two years of academic writing. We have a stringent recruitment process to ensure that we get only the most competent essay writers in the industry. We also ensure that the writers are handsomely compensated for their value. The majority of our writers are native English speakers. As such, the fluency of language and grammar is impeccable.
What if I don't like the paper?
There is a very low likelihood that you won't like the paper.
Reasons being:
When assigning your order, we match the paper's discipline with the writer's field/specialization. Since all our writers are graduates, we match the paper's subject with the field the writer studied. For instance, if it's a nursing paper, only a nursing graduate and writer will handle it. Furthermore, all our writers have academic writing experience and top-notch research skills.
We have a quality assurance that reviews the paper before it gets to you. As such, we ensure that you get a paper that meets the required standard and will most definitely make the grade.
In the event that you don't like your paper:
The writer will revise the paper up to your pleasing. You have unlimited revisions. You simply need to highlight what specifically you don't like about the paper, and the writer will make the amendments. The paper will be revised until you are satisfied. Revisions are free of charge
We will have a different writer write the paper from scratch.
Last resort, if the above does not work, we will refund your money.
Will the professor find out I didn't write the paper myself?
Not at all. All papers are written from scratch. There is no way your tutor or instructor will realize that you did not write the paper yourself. In fact, we recommend using our assignment help services for consistent results.
What if the paper is plagiarized?
We check all papers for plagiarism before we submit them. We use powerful plagiarism checking software such as SafeAssign, LopesWrite, and Turnitin. We also upload the plagiarism report so that you can review it. We understand that plagiarism is academic suicide. We would not take the risk of submitting plagiarized work and jeopardize your academic journey. Furthermore, we do not sell or use prewritten papers, and each paper is written from scratch.
When will I get my paper?
You determine when you get the paper by setting the deadline when placing the order. All papers are delivered within the deadline. We are well aware that we operate in a time-sensitive industry. As such, we have laid out strategies to ensure that the client receives the paper on time and they never miss the deadline. We understand that papers that are submitted late have some points deducted. We do not want you to miss any points due to late submission. We work on beating deadlines by huge margins in order to ensure that you have ample time to review the paper before you submit it.
Will anyone find out that I used your services?
We have a privacy and confidentiality policy that guides our work. We NEVER share any customer information with third parties. Noone will ever know that you used our assignment help services. It's only between you and us. We are bound by our policies to protect the customer's identity and information. All your information, such as your names, phone number, email, order information, and so on, are protected. We have robust security systems that ensure that your data is protected. Hacking our systems is close to impossible, and it has never happened.
How our Assignment  Help Service Works
You fill all the paper instructions in the order form. Make sure you include all the helpful materials so that our academic writers can deliver the perfect paper. It will also help to eliminate unnecessary revisions.
2.      Pay for the order
Proceed to pay for the paper so that it can be assigned to one of our expert academic writers. The paper subject is matched with the writer's area of specialization.
3.      Track the progress
You communicate with the writer and know about the progress of the paper. The client can ask the writer for drafts of the paper. The client can upload extra material and include additional instructions from the lecturer. Receive a paper.
4.      Download the paper
The paper is sent to your email and uploaded to your personal account. You also get a plagiarism report attached to your paper.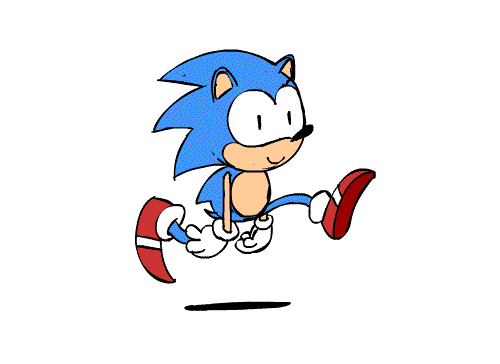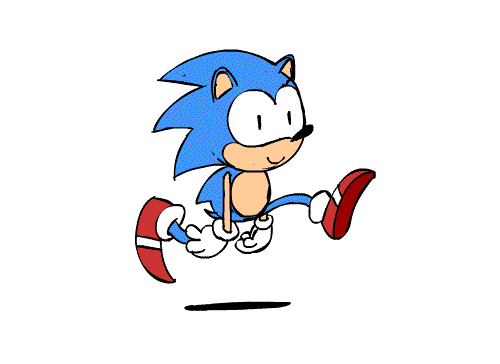 PLACE THIS ORDER OR A SIMILAR ORDER WITH US TODAY AND GET A PERFECT SCORE!!!
---