Outsourcing Process Analysis
Outsourcing Weapons Registration in West Australia
Don't use plagiarized sources. Get Your Custom Essay on
Outsourcing Weapons Registration in Australia
Just from $9/Page
Licensing Services Division
West Australia Police
Encl.
This paper will examine the practicality and mechanics of outsourcing the weapons registration of the West Australia. In the paper, we will examine models of managing the outsourcing of public services in West Australia that have been implemented. The proposed outsourcing scheme to implement the 2009 firearms registration process in West Australia is a hybrid plan and is based upon private sources and public agencies in West Australia that have shared their experiences in this endeavor. Problems experienced by the Victorian Police and their outsourcing of clerical issues will be considered as a counterpoint in the examination of outsourcing in West Australia. The issues experienced in Victoria have been largely similar to the problems experienced in West Australia and the solutions are similar as well. Also, West Australia can continue to learn from Victoria because many of these problems are still in existence and have not been fully solved.
Background
In an era of shrinking public budgets and recession, outsourcing is becoming the reality for local and state governments. This process started in Victoria in 1994 when the newly elected Liberal Victorian Government committed itself to the reform of public administration primarily by subjecting it to market pressures. At that time, an Outsourcing and Contract Management Unit was created in the Department of Treasury and Finance. It issued contracting guidelines to assist public agencies who closely followed the NSW 1993 guidelines and included industry and regional stakeholders in the outsourcing process (Abelson 2004, 3).
Similarly, in West Australia, the 2009 process has been spurred not only by market pressures, but also by inconsistency of service. After a review by Auditor General Colin Murphy, it was found that although WA Police procedures for assessing the applications for firearm licences were sound, there were still problems in the monitoring of licence holders. A particular problem was whether licence holders continued to meet the conditions for firearm ownership after their licences were issued. The concern was that persons that should not have licenses would continue to hold them. The problem was two-fold, firstly that unauthorized persons were getting the licences to begin with and that these mistakes were not being eliminated later on. It was in this context that the move was initiated to re-engineer the licensing service starting in mid November 2009. From that point on, the applications began to outsourced to the Australia Post with firearms checks being carried out by firearms dealers . From that point on, all licensing decisions were centralised to make sure that they were recorded properly and that the paperwork was consistent (Cox 2009).
Introduction
In this white paper, the author is adopting a similar, but more strident application of the 1993 Victoria guidelines to the West Australia situation. By implementing the suggestions of the FTA, Australia Post and other stakeholders, the paper suggests a full application of market principles to realize the economies and efficiency of the private sector in the processing of firearms registrations.
Definition of Outsourcing
In 1994, the Victorian Government introduced compulsory competitive tendering (outsourcing) as a requirement of the Local Government Act. This legislation required all of the local councils to submit least 50 per cent of their operating budget to market testing within five years of the passage of the act (Abelson 2004, 6). This paper will define outsourcing as the competitive tendering of at least 50% of the goods and services of a local government to outside contractors or other government agencies based upon merit and cost effectiveness. While West Australia situation may not be solved by a "50% solution, " it is a place to start.
Section 1 The Context
There has been a move to outsource the Victoria firearms registry because of problems The FTA says that the integrity and accuracy of the Victoria's firearms registry has been severely compromised due to incompetence and is really in need of urgent reform. The FTA claims that a series of serious incidents illustrate the infrastructural problems with the Victoria registry that is now administered by the Victoria Police. The FTA brought this to the attention of the offices of Premier John Brumby and the Police Minister in early 2009. These include unauthorized disclosures of information and the lengthy processing of paperwork. Essentially, the FTA is concerned that the police need to concentrate on police work and not clerical work, hence the push for outsourcing (Firearm Traders Association 2009).
While 2009 has been a watershed year in the move to outsource the firearm registration process in West Australia, it has certainly not been the beginning of the problems. Unfortunately, it is apparent that we have learned little and are now simply repeating the experiences of the 1990s. A short examination of this period is necessary. At Port Arthur, Tasmania in April 1996, 35 people were killed by criminals wielding semi-automatic firearms. In response to the rampage, the Commonwealth, States and Territories agreed to one national Australian gun control strategy in May 1996.
To support this effort the Western Australian Parliament enacted amendments to the Firearms Act 1973 and initiated a 'Buy Back' scheme that paid compensation to persons surrendering firearms from October 1996 to September 1997. A review of firearm management and control procedures in the wake the 'Buy Back' revealed that the Western Australia Police Service (WAPS) was unable to demonstrate that all licensed holders of restricted and prohibited firearms had been examined for eligibility in concert with the 1996 requirements. Just as in 2009, it was found that the WAPS firearms registration process suffered from clerical errors and overspending (West Australia Police 2000).
2. Process Outline
An important outside stakeholder in process of outsourcing in WA is the FTA. It will be their job to connect with the Police Licensing Services (PLS) to conduct firearms licensing. The PLS is responsible for the issuance of licences, the renewal of licences, the accreditation of handgun target shooting ranges, the licensing of firearm dealers, the provision of support to operational policing the monitoring of licence holders, the issuance of firearm permits, firearm registration and the accreditation of handgun target shooting clubs (West Australia Police 2011). Logically, proper outsourcing allows a governmental agency or other organization to focus on its core mission and to outsource issue that are not as important. Those tasks that are part of the "paperwork" process such as licence renewal and issue, the issuance of firearm permits,. These sources can be immediately outsourced and the other tasks can be examined to see if paperwork components can also be out-sourced. This should hit overhead costs hard, just as the McIvor article advocates (McIvor, 2011, 30).
3. The Challenges and Complexity for Management
Most of us have heard the promise that one size fits all. In the real world, this is rarely the case and we spend a lot of time discerning shades of grey due to the lack of black and white. A multi-faceted analysis of the firearms licensing problem as spoken about above reveals that most of the problems were to do with clerking and paperwork. In other words, what we essentially have is an "in and out" problem so to speak where information goes in, actions are done along the way and licences are issued at the end of the process. The biggest challenges and complexity in management will firstly involve admitting that the WA government could not do everything in the firearm licensing process. Secondly, it will be to eliminate opportunism along the way that might scuttle the process if potential vendors are able to beat the system and "cook" things in their direction so that they win bids unfairly (ibid, 32).
Risk management is a key issue in any outsourcing scheme, hence the move to keep it confined to clerical functions. In addition, proper contract formation will prevent much of the liability problems (Hood, J. And Young 2003, 1).
In addition, there will be difficulties in coordinating new relationships vis-a-vis vendors and government agencies, particularly in measuring vendor performance (ibid). Ultimately, the market driven nature of outsourcing must be the determinant of performance. Certainly, one of the main motivations for outsourcing services is not just performance, but also cost containment. If the market is not allowed to rule and the lowest bidder to have won out, then the process will have failed.
In short, the firearms control efforts in Australia in general and in WA in particular are working. For instance in the year 2000, there were 259,540 licensed firearms in WA in 1999. In the following five years to 2004, the number of high-powered firearms decreased from 20,803 to 7,159 in 2004 and the number of handguns were more than halved from 25, 031 in the 1999 to 10, 263 in 2004 (Auditor General for Western Australia 2004, 44).
4. Resource Implications
Logistics is a key factor in almost any situation, especially finances. As mentioned above, it represents about 50% of the outsourcing issue. We addressed performance already as a key issue above and will more closely examine financing here. With a price tag attached, information is much more digestible. This price tag specifically will translate into the difference what it costs the government of WA to have a police officer process paperwork per hour as opposed to what it will cost to have an outsourced clerk processing paperwork. Minimally, a typical Australian police office at the beginning of his or her career makes $47,778 per year or $24.88 per hour (Salary for Police or Patrol Officer Jobs 2011). This does factor in overtime. The typical secretary's pay in 2007 was $14.50 per hour to start (How much Is paid in Australia 2007). In addition, more economy can be had if clerical services would be out-sourced to a foreign country such as India. In this way, the 1, 966 more front line police that the Victorian government plans to add over the next five years can spend their time in the streets and not behind a desk (Department of Treasury and Finance 2010, 10).
The West Australia Post functions as a centralizing stakeholder. It is the one national governmental organization that can provide centralization and monitoring for a number of federal Australian programs. They process National Police Certificate (NPC) and firearms applications on behalf of WorkCover NSW, Workcover Victoria and the Department of Employment and Industrial Relations QLD. These checks involve a form completeness check. In addition, it involves a customised identity check as well as the scanning of all data for transfer to the appropriate departments for certificate production (Australia Post 2011). It is a wonder that WAPS has not been included in this process as well.
To conclude the consideration of financial issues, it is much cheaper to contract out the clerical work. This would let officers focus best on what they do, which is law enforcement. In this way, the taxpaying stakeholder is ahead because they are saving money. The police as well as the taxpayer are ahead because the police can now focus on law and code enforcement. The customer as a stakeholder is ahead because are ahead because of better and faster customer service. Finally, outside stakeholders such as the FTA must have their considerations heard as well.
In actuality, outsourcing will not provide a panacea for overworked WAPS personnel. However, it will free up time needed for expanded duties that they have picked up in the fire arms registration debate. The recent massacre in Norway has opened up a demand for more monitoring of gun clubs. Now, the WAPs has revealed that there will be spot checks at gun clubs as well as scrutiny of club members that will start in August of 2011 and will be performed by the WA Police Licensing Enforcement Unit. It was further revealed that the WA Police had lost their track of thousands of guns and that the firearms licensing system was in disarray. This admission came 18 months after a review by Auditor-General Colin Murphy found that the WA Police did not adequately monitor the possession, use and dealing of firearms in the community (DeCeglie 2011).
5. Possible Management Strategies.
Competent management (especially during a time of outsourcing) requires that there are key staff with appropriate competencies have the appropriate operating funds, capital funds, capital equipment, office space, telecommunications, standard operating procedures and media rules in place. All of this has to be radically redefined during a time of outsourcing. This outsourcing has been the norm in Australian government since the mid-1990s (Webster and Harding 2001, 231).
The perception of the outsourcing is as important as the process itself. Surveys such as the Cranfield survey have revealed that public service managers feel that accountability to the public has been disrupted by unnecessary outsourcing of processes and activities (Kakabadse and Kakabadse 2001, 412). This is particularly the case in areas such as IT where things seem to get messed up frequently, though outsiders are able to perform better. For instance, the Victorian police IT department was termed "shambolic" due to its inability to account for funding (Rout 2009).
On the other had, business process outsourcing has consistently produced both financial and transformative dividends in the private sector (Mani, Barua and Whinston 2010, 1). One journal article found that this has much to do with the timing of the outsourcing effort (Yao, Jiang, Young, and Talluri 2010, 320). Needless to say, the motivation involved in the outsourcing effort itself is a key to whether or not it will be successful (Narasimhan, Narayanan and Srinivasan 2010, 1).
Certainly, the mission of the organization must come first in all of this. In this case, public safety and customer service have been identified as areas that need the most work. In this way, it will pass the merit review that the public demands (Harris 2007, 3). Such demands will undoubtedly increase as the fall out from the Norway tragedy plays out. Such experiences bring back to memory the tragedies in Tasmania in 1996. Whether Anders Behring Breivik is another Timothy McVeigh or Martin Bryant is debatable. However, the emergence of indigenous, non-Islamic terrorists, the need for heightened vigilance in the registration and tracking of firearms has never been more necessary or urgent (Williams 2011). It is a fact of life and the it will be the job of outsourcing to free up the police from doing the paperwork involved in the process and to concentrate more on the process of policing and monitoring of firearms so that they do not fall into the wrong hands with tragic results. Simply, it is the need to identify potential mass murderers before they can undertake their heinous acts of violence. Then, it will be too late.
Reference List
Abelson, P. (2004). Outsourcing of Public Services in Australia: Seven Case Studies.
Sydney: MacQuarie, University. p.1-34.
Auditor General for Western Australia (2004) Public Sector Performance Report. Perth,
Australia.
Cox, N. (2009). Police Monitoring of Guns 'Patchy and Inconsistent' . Available:
http://www.perthnow.com.au/news/western-australia/police-monitoring-of-guns-patchy-and-inconsistent/story-e6frg143-1225789241145. Last accessed 9th Aug
2011.
DeCegli, |A.. (2011). Gun Clubs and Ranges in Sights. Available:
http://www.perthnow.com.au/news/western-australia/gun-clubs-and-ranges-in-sights/story-e6frg143-1226104913792. Last accessed 11 Aug 2011 .
Firearm Traders Association. (2009). Victoria Australia. Available:
http://firearmsvic.com/FTA%20Victoria.html. Last accessed 9th Aug 2011.
Harris, R.. (2007). Avoiding the Worst of All Worlds. AIAL Forum. 57 (1), p3-29.
Hood, J. And Young, P.. (2003). The Risk Management Implications of Outsourcing Claims Management Services in Local Government. Risk Management. 5 (3), p7-17.
How much Is paid in Australia. (2007) Available: http://www.portaloceania.com/au-work-howmuch-ing.htm. Last accessed 10th Aug 2011.
Kakabadse, A. And Kakabadse N.. (2001). Outsourcing in the Public Services: A
Comparative Analysis of Practice, Capability and Impact. Public Administration
and Development. 21, p401-413.
Mani, D., Barua, A. And Whinston, A.. (2010). An Empirical Analysis of the Impact of Information Capabilities Design on Business Process Outsourcing Performance.
MIS Quarterly. 34 (1), 39-62.
McIvor, R.. (2011). Outsourcing Done Right. Industrial Engineer.
Pay Scale. (2011). Salary for Police or Patrol Officer Jobs. Available:
http://www.payscale.com/research/AU/Job=Police_or_Sheriff
%27s_Patrol_Officer/Salary. Last accessed 10th Aug 2011.
Rout, M.. (2009). Vic Police IT unit is 'shambolic'. Available:
http://www.theaustralian.com.au/australian-it/good-seats-for-police-it-bosses/story-e6frgakx-1225796943339. Last accessed 11th Aug 2011.
Department of Treasury and Finance. (2010). Victorian Budget 2010-2011 Overview.
Melbourne: Australia
Webster, E. And Harding, G. Outsourcing Public Employment Services: The Australian
Experience. The Australian Economic Review. 34 (2), p231 — 42.
West Australia Police. (2000). Surrender Arms? Firearm Management in Western
Australia. Available: http://www.audit.wa.gov.au/reports/…/2000%20Insert
%20SurrenderArms.pdf. Last accessed 11th Aug 2011.
West Australia Police. (2011). Guidelines to providing a Firearm Awareness Certificate.
Available:
http://www.police.wa.gov.au/Ourservices/Firearms/DealersAssociations/
AwarenessCertificate/tabid/1652/Default.aspx. Last accessed 11th Aug 2011.
Williams, C. (2011). Norway Attacks Remind Us of Need for Vigilance. Available:
http://www.canberratimes.com.au/news/opinion/editorial/general/norway-attacks-remind-us-of-need-for-vigilance/2238055.aspx. Last accessed 11th Aug 2011.
---
Are you busy and do not have time to handle your assignment? Are you scared that your paper will not make the grade? Do you have responsibilities that may hinder you from turning in your assignment on time? Are you tired and can barely handle your assignment? Are your grades inconsistent?
Whichever your reason is, it is valid! You can get professional academic help from our service at affordable rates. We have a team of professional academic writers who can handle all your assignments.
Plagiarism free papers
Timely delivery
Any deadline
Skilled, Experienced Native English Writers
Subject-relevant academic writer
Adherence to paper instructions
Ability to tackle bulk assignments
Reasonable prices
24/7 Customer Support
Get superb grades consistently
Online Academic Help With Different Subjects
Literature
Students barely have time to read. We got you! Have your literature essay or book review written without having the hassle of reading the book. You can get your literature paper custom-written for you by our literature specialists.
Finance
Do you struggle with finance? No need to torture yourself if finance is not your cup of tea. You can order your finance paper from our academic writing service and get 100% original work from competent finance experts.
Computer science
Computer science is a tough subject. Fortunately, our computer science experts are up to the match. No need to stress and have sleepless nights. Our academic writers will tackle all your computer science assignments and deliver them on time. Let us handle all your python, java, ruby, JavaScript, php , C+ assignments!
Psychology
While psychology may be an interesting subject, you may lack sufficient time to handle your assignments. Don't despair; by using our academic writing service, you can be assured of perfect grades. Moreover, your grades will be consistent.
Engineering
Engineering is quite a demanding subject. Students face a lot of pressure and barely have enough time to do what they love to do. Our academic writing service got you covered! Our engineering specialists follow the paper instructions and ensure timely delivery of the paper.
Nursing
In the nursing course, you may have difficulties with literature reviews, annotated bibliographies, critical essays, and other assignments. Our nursing assignment writers will offer you professional nursing paper help at low prices.
Sociology
Truth be told, sociology papers can be quite exhausting. Our academic writing service relieves you of fatigue, pressure, and stress. You can relax and have peace of mind as our academic writers handle your sociology assignment.
Business
We take pride in having some of the best business writers in the industry. Our business writers have a lot of experience in the field. They are reliable, and you can be assured of a high-grade paper. They are able to handle business papers of any subject, length, deadline, and difficulty!
Statistics
We boast of having some of the most experienced statistics experts in the industry. Our statistics experts have diverse skills, expertise, and knowledge to handle any kind of assignment. They have access to all kinds of software to get your assignment done.
Law
Writing a law essay may prove to be an insurmountable obstacle, especially when you need to know the peculiarities of the legislative framework. Take advantage of our top-notch law specialists and get superb grades and 100% satisfaction.
What discipline/subjects do you deal in?
We have highlighted some of the most popular subjects we handle above. Those are just a tip of the iceberg. We deal in all academic disciplines since our writers are as diverse. They have been drawn from across all disciplines, and orders are assigned to those writers believed to be the best in the field. In a nutshell, there is no task we cannot handle; all you need to do is place your order with us. As long as your instructions are clear, just trust we shall deliver irrespective of the discipline.
Are your writers competent enough to handle my paper?
Our essay writers are graduates with bachelor's, masters, Ph.D., and doctorate degrees in various subjects. The minimum requirement to be an essay writer with our essay writing service is to have a college degree. All our academic writers have a minimum of two years of academic writing. We have a stringent recruitment process to ensure that we get only the most competent essay writers in the industry. We also ensure that the writers are handsomely compensated for their value. The majority of our writers are native English speakers. As such, the fluency of language and grammar is impeccable.
What if I don't like the paper?
There is a very low likelihood that you won't like the paper.
Reasons being:
When assigning your order, we match the paper's discipline with the writer's field/specialization. Since all our writers are graduates, we match the paper's subject with the field the writer studied. For instance, if it's a nursing paper, only a nursing graduate and writer will handle it. Furthermore, all our writers have academic writing experience and top-notch research skills.
We have a quality assurance that reviews the paper before it gets to you. As such, we ensure that you get a paper that meets the required standard and will most definitely make the grade.
In the event that you don't like your paper:
The writer will revise the paper up to your pleasing. You have unlimited revisions. You simply need to highlight what specifically you don't like about the paper, and the writer will make the amendments. The paper will be revised until you are satisfied. Revisions are free of charge
We will have a different writer write the paper from scratch.
Last resort, if the above does not work, we will refund your money.
Will the professor find out I didn't write the paper myself?
Not at all. All papers are written from scratch. There is no way your tutor or instructor will realize that you did not write the paper yourself. In fact, we recommend using our assignment help services for consistent results.
What if the paper is plagiarized?
We check all papers for plagiarism before we submit them. We use powerful plagiarism checking software such as SafeAssign, LopesWrite, and Turnitin. We also upload the plagiarism report so that you can review it. We understand that plagiarism is academic suicide. We would not take the risk of submitting plagiarized work and jeopardize your academic journey. Furthermore, we do not sell or use prewritten papers, and each paper is written from scratch.
When will I get my paper?
You determine when you get the paper by setting the deadline when placing the order. All papers are delivered within the deadline. We are well aware that we operate in a time-sensitive industry. As such, we have laid out strategies to ensure that the client receives the paper on time and they never miss the deadline. We understand that papers that are submitted late have some points deducted. We do not want you to miss any points due to late submission. We work on beating deadlines by huge margins in order to ensure that you have ample time to review the paper before you submit it.
Will anyone find out that I used your services?
We have a privacy and confidentiality policy that guides our work. We NEVER share any customer information with third parties. Noone will ever know that you used our assignment help services. It's only between you and us. We are bound by our policies to protect the customer's identity and information. All your information, such as your names, phone number, email, order information, and so on, are protected. We have robust security systems that ensure that your data is protected. Hacking our systems is close to impossible, and it has never happened.
How our Assignment  Help Service Works
You fill all the paper instructions in the order form. Make sure you include all the helpful materials so that our academic writers can deliver the perfect paper. It will also help to eliminate unnecessary revisions.
2.      Pay for the order
Proceed to pay for the paper so that it can be assigned to one of our expert academic writers. The paper subject is matched with the writer's area of specialization.
3.      Track the progress
You communicate with the writer and know about the progress of the paper. The client can ask the writer for drafts of the paper. The client can upload extra material and include additional instructions from the lecturer. Receive a paper.
4.      Download the paper
The paper is sent to your email and uploaded to your personal account. You also get a plagiarism report attached to your paper.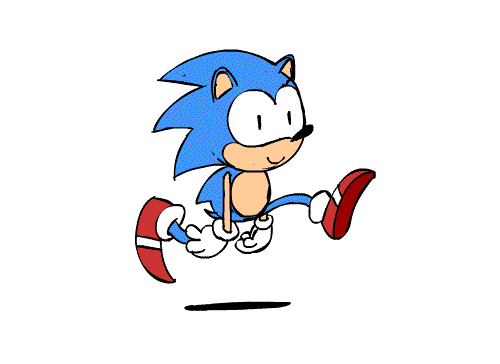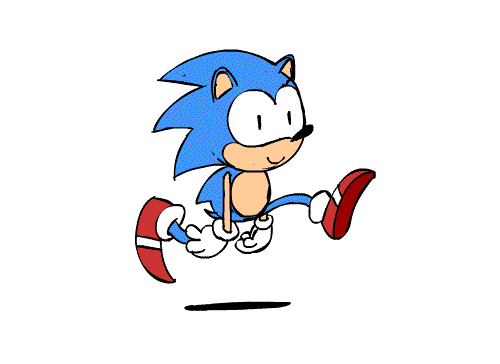 PLACE THIS ORDER OR A SIMILAR ORDER WITH US TODAY AND GET A PERFECT SCORE!!!
---