Organisational Culture of J. Sainsbury
During the past two decades, the concept of organisational culture has gained broad acceptance as a way to understand human systems (Deal and Kennedy, 2000). From an "open-sytems" perspective, each aspect of organisational culture is perceived as an important environmental condition that affects the system and its subsystems. Nowadays, companies are defined by their organisational cultures, and for many, it is something that can make or break the company.
Don't use plagiarized sources. Get Your Custom Essay on
Organisational Culture of J. Sainsbury Term Paper
Just from $9/Page
This perception of organisations is rooted in anthropology and sociology and uses many of these terms to define the building blocks of culture (Deal and Kennedy, 2000). Edgar Schein, a famous theorist of organisational culture, gave the following very general definition: "The culture of a group can now be defined as: A pattern of shared basic assumptions that the group learned as it solved its problems of external adaptation and internal integration, that has worked well enough to be considered valid and therefore, to be taught to new members as the correct way to perceive, think, and feel in relation to those problems (Schein 373-374)."
This implies that, as companies change, they meet two basic challenges: integrating individuals into a workable whole, and adapting to the external environment in order to survive in a competitive atmosphere (Deal and Kennedy, 2000). As companies find solutions to these problems over time, they develop a collective learning environment that creates the set of shared assumptions and beliefs known as culture.
According to Gareth Morgan, culture is "an active living phenomenon through which people jointly create and recreate the worlds in which they live (Deal and Kennedy, 2000)." Morgan holds that the three basic questions for cultural analysts are:
What are the shared frames of reference that make organisation possible?
Where do they come from?
How are they created, communicated, and sustained? (Morgan, p. 141)
Some elements of organisational culture are as follows (Deal and Kennedy, 2000):
Stated and unstated values.
Overt and implicit expectations for member behavior.
Customs and rituals.
Stories and myths about the history of the group.
Common language — typical language used in and about the group.
Climate
Metaphors and symbols
This paper aims to examine the organisational culture of a United Kingdom company that has been forced to change its strategy many times over the past few years to stay afloat in the industry. J Sainsbury plc (Sainsbury's) is a leading United Kingdom (UK) food retailer with interests in financial services. J Sainsbury plc is the parent company of Sainsbury's Supermarkets, Bells Stores, Jackson's Stores and Sainsbury's Bank (J Sainsbury Web site, 2004). Its main goal is to "ensure that we get maximum benefit from our investments while concentrating on giving customers the best quality, service and price."
This paper aims to determine what its business environment is like, how its human resources department operates, and what its organisational culture is like. It will also provide a series of recommendations and tactics that will help the organisation's leaders improve the company.
Sainsbury's key business strategy is to ensure that it meets customers' needs by providing the best quality and choice to meet their shopping needs (J Sainsbury Web site, 2004). As a result, the company can provide shareholders with good, sustainable financial returns. The company focuses primarily on local (UK) business, building upon recent investments to reclaim the market position in the supermarket industry.
According to the corporate Web site, J Sainsbury's business priorities are threefold. To make its mission a success and restore profitable growth, corporate leaders are focusing on three core, interrelated areas:
Outstanding quality and choice;
Delivering great service; and Competitive costs
These factoids provide a general overview of the company. However, the primary goal of this paper is to dig deeper to uncover the true organisational culture of Sainsbury's.
Literature Review
Sainsbury's was established in 1869, when John James Sainsbury and his wife Mary Ann opened a store in Drury Lane in Holborn, London (Investors in People, 2004). Until 1973, the company was wholly owned by the Sainsbury family. In 1973, it was then floated on the London Stock Exchange. The Sainsbury family retained approximately 30% of the shares. In 1987, Sainsbury's took over Shaw's Supermarkets, an American supermarket chain, which it sold to Albertson's in 2004 for $2.5 billion.
For several decades, Sainsbury's was the premier supermarket in the United Kingdom, but it lost its leadership position in the 1990's to Tesco, which remains the largest British supermarket in the UK, with over 2,000 stores (Investors in People, 2004). By 2003, Sainsbury's slipped to No. 3, behind Walmart-backed Asda, another UK supermarket chain. Despite various efforts, including changes in organisational culture, the supermarket chain has yet to recover from this slip, with profits and sales growth consistently below that of its competitors.
In 2000, Sainsbury's appointed Sir Peter Davis as Chief Executive Officer (CEO) of Sainsbury's in an attempt to regain its former market position (Investors in People, 2004). During his term, Sainsbury's was demoted to third in the UK grocery market. However, it must be noted that, in his first two years, he increased profits above targets and oversaw a £2 billion upgrade of stores, distribution and technical equipment.
In 2003, Wm Morrison Supermarkets, another UK supermarket chain, made an offer for the Safeway supermarket group, starting a bidding war between the major supermarkets (Investors in People, 2004). At this time, Patricia Hewitt, the Trade and Industry Secretary, referred the bids to the Competition Commission, an independent organisation charged with investigating mergers, market shares and conditions of UK companies.
The Commission determined that all bids, with the exception of Morrison's, would "operate against the public interest" (Investors in People, 2004). In order to complete the approval process, Morrison's was ordered to dispose of 53 of the combined group's stores. In 2004 Sainsbury's acquired 14 of these stores — 13 Safeway stores and 1 Morrison outlet. The first of these new stores opened in August 2004.
In March 2004, Sir Peter Davis was promoted to Chairman of Sainsbury's and Justin King was given the title of CEO (Investors in People, 2004). However, three months later, Davis was forced to quit when challenged with an impending shareholder revolt over his salary and bonus plan. Investors were infuriated by a bonus share award of over £2 million, despite poor company performance. Davis was replaced by Philip Hampton. All of these changes had a significant impact on the company's organisational culture.
Organisational culture is basically the personality of an organisation (McNamara, 1999). Culture is made up of the assumptions, values, norms and tangible signs of a company's employees and their behaviors. Employees soon come to sense the particular culture of an organisation. While organisational culture is difficult to explain distinctly, it is very much sensed by a company's employees. For example, the culture of a large, for-profit corporation is very different than that of a hospital. Culture can be sensed by looking at the arrangement of furniture, what employees are proud of, what people wear, and more.
Corporate culture can be examined as a system (McNamara, 1999). Inputs include feedback from society, professions, laws, stories, values on competition or service, and more. The process is based on human assumptions, values and norms. Outputs or effects of organisational culture are, for example, organisational behaviors, technologies, strategies, image, products, services, appearance, and more.
The idea of culture is of particular importance when attempting to manage company-wide change (McNamara, 1999). Practitioners are now realizing that, despite well-thought plans, organisational change must include not only changing structures and processes, but also changing the company culture.
There has been a lot of literature over the past decade about the concept of organisational culture — especially when it comes to learning how to change organisational culture (McNamara, 1999). Organisational change efforts tend to fail the vast majority of the time. In most cases, this failure is credited to lack of understanding about the strong role of culture and the role it plays in organisations. That's one of the reasons that many strategic planners now place equal emphasis on identifying strategic values and defining mission and vision.
Some Types of Culture
There are various types of culture just like there are various types of personality. Researcher Jeffrey Sonnenfeld pinpointed the following four types of cultures (McNamara, 1999):
Academy Culture: Employees are highly skilled and tend to stay in the organisation, while working their way up the ranks. The organisation provides a stable environment in which employees can development and exercise their skills. Examples are universities, hospitals, large corporations, etc.
Baseball Team Culture: Employees are "free agents" who have highly prized skills. They are in high demand and can rather easily get jobs elsewhere. This type of culture exists in fast-paced, high-risk organisations, such as investment banking, advertising, etc.
Club Culture: The most important requirement for employees in this culture is to fit into the group. Usually employees start at the bottom and stay with the organisation. The organisation promotes from within and highly values seniority. Examples are the military, some law firms, etc.
Fortress Culture: Employees don't know if they'll be laid off or not. These organisations often undergo massive reorganisation. There are many opportunities for those with timely, specialized skills. Examples are savings and loans, large car companies, etc."
According to research, Sainsbury's appears to be a fortress company, as it is struggling to find the right strategy and culture for its business.
Edgar Schein, a cultural analysis, has contributed a great deal of literature regarding aspects of organisations that seem irrational, frustrating, and intractable (Deal and Kennedy, 2000). According to Schein, p. 375): "The bottom line for leaders is that if they do not become conscious of the cultures in which they are embedded, those cultures will manage them." Because Schein uses open-systems concepts, it is understood that members of a group culture may also belong to subcultures within a company. Since organisations have a shared history, there will typically be at least a few values or assumptions common to the system in general. How, as the subcultures have had different experiences over time, their group learning produces various sets of basic assumptions.
Organisational culture is a type of organisational analysis that is rooted in the field of anthropology (Knopp, 2002). It was initially described as an organisational area of concern in 1979.While no single universally-accepted definition exists, the term organisational culture is accepted as referring to the shared meanings, beliefs, and understandings held by a specific group or organisation about its problems, practices, and goals.
The concept of organisational culture is frequently misunderstood and confused with the similar concepts of climate, ideology, and style. Culture can best be defined in terms of (Knopp, 2002):
Open organisational behavior
Organisational ideology and philosophy
Group and organisational norms
Espoused organisational values
Policies, procedures, and rules of socialization
Company climate
When considered in conjunction with employees' interaction patterns, language, themes of daily conversation, and daily routines, these terms seem to reflect elements of organisational culture (Knopp, 2002). However, culture is less conscious; it exists at a deeper level. None describe the "essence of culture" itself. The essence of culture is the basic assumptions and beliefs that are invented, discovered, or developed by all members of a group as it deals with its problems of external adaptation and internal integration and that are taught to new members as the correct way to perceive, think, and feel in relation to these problems.
Thorough evaluations of an organisation's culture generally require the efforts of those who are inside the culture on a daily basis, partnered with the more objective perceptions and observations of someone outside the daily culture (Miller, 2004). The outsiders are more likely to observe things that insiders take for granted. They can look for the patterns in behaviors and the surprises or unexpected events. The insiders can attempt to help the outsiders decipher what the events and surprises mean.
Organisational culture is intangible yet powerful (Miller, 2004). Good leaders do not underestimate the power of culture to support or hinder the implementation of strategy. Although cultural assessment is not easy, with the right combination of inside and outside assessors and a clear purpose and method, the process can yield information that will create a path for the success of any organisational change effort.
Organisational cultures emerge from the social practices of members of organisations and are, thus, socially created realities that live in the heads and minds of an organisation's member, as well as in the formal rules, policies, and procedures of organisational structures (Knopp, 2002). Culture is a constant process of reality construction, providing a pattern of understanding that helps members interpret events and give meaning to their working worlds.
Therefore, culture is an evolutionary and dynamic process that involves changing values, beliefs, and underlying assumptions in regards to (Knopp, 2002):
The nature of the relationship between organisation and environment (whether the organisation controls, is controlled by, or coexists with the environment);
The nature of reality and truth (what is right or wrong in terms of acquisition and use of information, time perspectives, physical environments, and social environments);
The nature of human nature (intrinsic nature and basic instincts of human beings);
The nature of human activity (active, passive, or in-between); and The nature of human relationships (the proper way for people to relate to one another)."
The list above represents fundamental assumptions about core and global realities that result in cultural predispositions that drive the more superficial cultural manifestations, including overt behavior, norms, espoused values, and more (Knopp, 2002). Organisational cultures are usually developed by the founders of organisations and subsequently are maintained by the founders' leadership team.
Founders build organisations based on personal beliefs about how to interact with the environment and about the natures of reality, people, activities, and relationships (Knopp, 2002). They make decisions about what the company should or should not be, what works or does not work, and what are appropriate or inappropriate organisational activities. Founders' goals, assumptions, and visions of reality are eventually shared by others in their organisations, especially the leaders. Over periods of time, shared realities transform into validated organisational cultures that become the "correct" ways of resolving organisational problems. In this light, organisational culture becomes the "norm" that makes it possible for people to derive meaning from their work, to work comfortably with others, and to focus on key organisational goals.
Today's successful organisations understand that learning issues and constant change are at the heart of organisational survival (McCartney, 2002). The problem is that too much training is disconnected from the real needs of managers and their organisations. Companies must embrace a more strategic approach to learning and understand that the orhanisational culture must change for the business to change. This must include the recognition that best learning takes place in live work situations and that training is at best a support for such learning.
By the mid-1990s, it was painfully clear that Sainbury's could no longer keep up with the competition. A well-established fixture for the UK's value-conscious shoppers, the grocery giant had been ousted by longtime rival Tesco and other competitors (Remedy, 2004). The organisation's 11 million customers were looking for more product choice, higher quality, more freshness, wider availability, better and more customized service — and with better prices. Suppliers wanted better demand signals and more predictable order flow. And shareholders had already seen a 30% drop in earnings in a sector notorious for its paper-thin margins.
Executives at J. Sainsbury quickly determined where the blame lay. Behind the supermarket storefronts was an outdated supply chain infrastructure that no longer effective for a company that had to efficiently handle more than 2,000 suppliers, 35,000 product SKUs, and 800 million cases of product each year (Remedy, 2004). Warehouse pick lists were provided on paper. Inventory visibility was unclear not only in the warehouses but also in the stores, making basic replenishment an ineffective process. Management had little real-time data to make sound decisions. And performance measures meant that the company had to turn inventories faster every year.
At the time, J Sainsbury was using a 30-year-old mainframe-based warehouse management system (WMS) (Remedy, 2004). Its typical distribution center was just as old. Compared to the age of the average Tesco depot — less than seven years — Sainsbury's depots were coming to the end of their useful life. At the server level, utilization rates were as low as one percent. Many of the information technology (IT) systems were proprietary; the bulk of the software had been created and implemented in-house. As recently as 2000, the system was still very complex, with as many as 400 different supply chain software applications.
The consequences were clear: stock shortages were common, and on one occasion, all of the depot systems crashed when the company tried to order goods in a different way, according to Andy Banks, director of supply chain development (Remedy, 2004). A great deal of the technology budget was used to maintain the complex and older IT infrastructure; and it was especially difficult to launch new business initiatives. Sweeping changes were obviously needed.
Sainsbury's has a long-time reputation as a high-quality grocery chain in theUnited Kingdom (Remedy, 2004). Until Tesco assumed market supremacy, Sainsbury's was the largest in the segment. It is a worthy contender, with annual revenues of more than $27 billion from 450-plus stores supplied by 19 depots and 12 primary consolidation centers (PCCs).
The UK retail environment is extremely competitive, forcing retailers to constantly develop and enhance both their offerings and their formats," according to Bevan and Murphy (2001). "Probably the most significant changes taking place are coming from not the products being sold themselves, but rather when, how and where they are being sold. For example, new technologies such as the Internet, CD-Roms, electronic kiosks and digital television are opening up new opportunities for retailers through remote purchasing and delivery." It was clear that Sainsbury's needed a transformation.
The company's transformation began in the late 1990s with the adoption of Manhattan Associates' advanced WMS system (Remedy, 2004). However, wholesale change came in 2000, after Sir Peter Davis joined as CEO. Realizing that many of the business initiatives he wanted to initiate were hindered by Sainsbury's IT systems, Davis authorized an end-to-end overhaul that led to outsourcing of the entire IT function to Accenture. The main goals: cut IT operating costs in half and introduce powerful new applications that would simplify introduction of crucial new business initiatives — such as loyalty programs — while producing accurate and timely business intelligence for senior management. "Sainsbury's is a business undergoing transformation," said supply chain development director Andy Banks.
According to Remedy (2004): " Sainsbury's supply chain transformation mandated an integrated end-to-end approach, and that mandate carried over into data integration too." Software giant Accenture's best-of-breed strategy put the onus on effective integration of applications. It was important that the IT system could integrate easily with both earlier and current technology investments, and that they would have the flexibility to change quickly as the retailer's business needs changed in future. The company's new system worked effectively to reduce cost and complexity while accelerating business solutions to employees, customers and partners.
J. Sainsbury, after more than a century of operation, realised that it needed to make changes from the bureaucratic to the strategic in its personnel function (McCartney, 2002). This change was in line with the general need in the company to be less bureaucratic and move towards creating an organisational culture that was more learning-oriented. The company went through a business process re-engineering project, which required the personnel function to work in a multi-functional mode where the personnel professionals operated more like internal consultants and less like narrow specialist personnel administrators.
Judith Evans, the company's Director of Personnel Policy, describes the change in Sainsbury's organisational culture (McCartney, 2002): "We decided to use a Self-Managed Learning approach. In this way people would have to take responsibility for what they learnt and how they learnt it… After an introductory workshop, individuals worked in learning groups of around six people. From [a 360-degree assessment] they developed a learning contract that covered their objectives for the next six months. This was agreed with their colleagues in the learning group and with their manager. Each group had a [group adviser], a personnel manager who was at the same time a member of their own learning group. This was modeled from the top of the organisation. The Retail Personnel Director and I had our own little learning group of two with an external adviser; and we each had our own learning group which we were an adviser to."
According to Evans, in the learning group in which she was an adviser, the initial assessments were open and honest, and people were able to identify the areas they wanted to develop (McCartney, 2002). The early learning came from sharing experiences and ideas with each other. What one person found difficult, another found easy. They were able to learn from one another.
Evans notes (McCartney, 2002): "But there were bigger issues people were struggling with: 'Why am I here?' 'What am I supposed to be doing?' 'What do I really want out of life?'. There was some deeper self-analysis and struggling with personal choices. 'Do I want to move location to further my career, or do I want to stay here and spend more time with my family?'
Everyone has discovered more about themselves; what they want out of life, what their strengths and limitations are and who they can call on for support. Discussing where they stand has given them greater confidence to tackle situations, to learn new skills and to take on the full remit of their new roles. So Self-Managed Learning has given us much more than a traditional training course. As well as people with more skills, it has given us more confident and able individuals who have the courage to tackle the many tough issues brought about by a changing organisation."
In Sainsbury's case, the learning was strategic for the individual and for the organisation (McCartney, 2002). People often say that Self-Managed Learning helps them become more strategic in their careers by exploring some fundamental questions in depth and over time. The development was also holistic. Judith Evans commented that people became more courageous, for instance. 'Developing courage' is not usually part of a business school curriculum but there is no doubt that it is essential in working in changing environments.
For Sainsbury's to become a strategic organisation, it had to incorporate the following elements into its organisational culture (McCartney, 2002):
1. Organisation wide commitment Learning must be high profile, centrally resourced, and across-the-board. It could not be treated as a marginal or peripheral 'extra'. (Sainsbury's conducted their program across all 700 personnel professionals).
2. Top management giving demonstrable support. The company's CEO's and managers needed to demonstrate that that they are continually learning. (This was a key element for Sainsbury's).
3. Linked to strategic direction and cultural change A learning approach needed to be directly integrated into the change process at all levels. (Sainsbury's was unclear that they needed a learning-based approach to help people transfer into a new mode of working).
4. Large scale development It is not a case of picking a few managers to go off on a course, but rather an integrated, strategic initiative. (Sainsbury's was clear that piecemeal development would not work – everyone needed to be involved).
5. Development of organisational capability. Developing coaches and mentors was pinpointed as an effective starting point for the company-wide development of organisational capability to promote learning. With the growth of flatter organisations, peer group support for learning was viewed as a high priority in Sainsbury's Strategic Learning program.
6. Multi-functional development There is great value in bringing together people from diverse functions in the organisation to address learning issues. In Sainsbury's Self-Managed Learning program, people got to know each other in depth and learn how to support learning across various departments and disciplines. This fosters an integrated approach to learning across the organisation through networking and shared information.
7. Long-term fix. It is important to give Self-Managed Learning programs an adequate amount of time to show real, significant benefits. Sainsbury's encourages long-term learning for its employees.
8. Cascading down the organisation. Sainsbury's Strategic Learning program aimed to involve everyone in appropriate learning, demonstrating an understanding of the need to cascade down the organisation involving other staff. The learning program started with management and included the entire organisation.
9. Part of the organisation's competitive advantage. Strategic Learning emerged as a key component of Sainsbury's competitive advantage. Company managers know that unless their organisation is learning better and faster than ever before, they will be at a disadvantage. Organisations are starting to make this more explicit.
10. Visibility Strategic Learning is being made visible outside and inside the organisation. It is recognised as part of the strategic direction of an organisation, and is something that Sainsbury's has pride in.
11. Integrating strategy and tactics. Strategic visions and missions are of little use without a link to tactical action. The long-term and the short-term need to be synchronised. Motivation to stick with long-term goals can come from short-term pay-off (which is seen as part of the greater picture).
The traditional management style of Sainsbury's is autocratic because the company is a huge organisation that is well-known in the United Kingdom (McCartney, 2002). The autocratic style is where the managers set the objectives, assigns the tasks and demands obedience. With this leadership style, the group is dependent on the manager. However, the leadership often makes the team dissatisfied. This results in little unity, the need for a lot of supervision and poor levels of motivation amongst employees.
In recent years, Sainsbury's has initiated many changes to the orgnanisation (McCartney, 2002). For one, the company realized that increasing service levels to store employees, and making their jobs easier, would ultimately result in improved interactions with external customers. Under the traditional form of management, store employees had to call any one of 56 disparate help desk operations to reach the right team to resolve the issues they had. As a result, time and resources were being wasted on a large scale.
Sainsbury's decided to establish a consolidated help desk with a single point of contact for all calls (McCartney, 2002)Its vision was a "One Stop Shop" that would enable its internal customers, the store staff, to better service their customers, while the One Stop Shop team focused on delivering solutions.
The new solution, which is capable of providing different views of data according to user needs, allows managers to prioritise areas that need improvement across the organisation (McCartney, 2002). It also provides sophisticated analysis of queries, helping managers to quickly understand whether calls reflect isolated issues or more widespread problems. Help desk staff were then able to measure each call based on how successfully it was handled. These details were fed into daily reports and weekly summaries to benchmark efficiency levels and determine Service Level Agreements (SLAs).
According to Marcus Bulbeck, Technology Manager of Sainsbury's One Stop Shop (McCartney, 2002): "Having made the decision to centralise internal support, our objective was to enable store management to focus on serving the customer, rather than spending time solving internal challenges."
The One Stop Shop has been operating for more than three years and is now handling internal supply chain queries (McCartney, 2002). It also supported the introduction of Nectar, the company's loyalty card. Nectar, which was launched and supported by advertising and in-store promotions, created a major increase in the number of internal queries.
Methodology
The body of literature on organisational culture has become substantial over the past two decades and is rapidly expanding. Included in this essay are books, articles, and web sites.
Included in the materials read for this project were accounts of original or primary studies on organisational culture (in which the authors went into the field and studied businesses) and secondary analyses (in which the authors read and write about primary studies conducted by other researchers). Government reports, documents written by business experts, and informational pamphlets collected from various sources were also taken into account. A list of books and articles used in this paper is found in the bibliography.
Research Questions
The methodology for this paper largely centers around finding the answers to the following questions and analyzing how these answers can be used to improve the organisational culture of Sainsbury's:
How has Sainsbury's organisational culture changed over the past several years? What are the causes of these changes?
What is Sainsbury's marketing strategy, business strategy, financial position, and future plan?
Describe the company environment (employees, human resource department and more).
What elements of organisational culture literature can be used to improve Sainsbury's strategy?
Qualitative Analysis
Qualitative research uses methods such as participant observation or case studies that result in a narrative, descriptive account of that which is being studied rather than a numerical account. Qualitative research is used in this paper as a way of understanding much that was described during the literature review.
The researchers systematically reviewed the literature for evidence addressing the above questions. They searched online databases, libraries and periodical indexes. The researchers screened the results of the literature searches and presented a Results section. The data was then analyzed and a series of recommendations were presented.
Results
After reviewing the Sainsbury's corporate statistics, the results section has been created to provide a review of how Sainsbury's organisational culture operates.
The retail market has undergone many significant changes over the past several years, and Sainsbury's has been forced to transform and change to maintain an competitive advantage (J Sainsbury Web Site, 2004). The company is now focused on its UK business, comprising Sainsbury's Supermarkets, Bells Stores and Sainsbury's Bank. Its store portfolio has been strengthened through new stores, enhanced store formats and refurbishments and company leaders have increased Sainsbury's position within the UK convenience market. Nectar, its customer loyalty programme, is the UK's largest loyalty programme with more than 50% of UK households currently enrolled.
The new millennium has changed customers' requirements, with organic food, genetically modified ingredients, farming for biodiversity, healthier options and convenience foods all being topics of interest. Sainsbury's has responded to customers' needs. Each of Sainsbury's own-brand products have been GM-free since 1999; in April 2004 Sainsbury's won the Soil Association's Organic Supermarket of the Year for the third successive year; and it has had a farming biodiversity action plan since 1997.
The company's innovation in food quality and range has continuously improved and catered to all customer demographics, including its Taste the Difference, Blue Parrot Cafe, Be Good to Yourself and Sainsbury's Italian (J Sainsbury Web Site, 2004). Sainsbury's also introduced a variety of non-food products and services to make the customer shopping experience more enjoyable. In its larger stores, it offers beauty and homeware products, general merchandise and clothing.
As of March 2004, J Sainsbury plc operated 583 supermarkets and 50 in-store banking centres. Sainsbury's has continued to support local communities, the environment and charities. In 2003, Sainsbury's Supermarkets donated £6 million through cash and 'in-kind' donations, and customers and colleagues raised a further £5 million through our stores and business centre. J Sainsbury plc currently employs approximately 150,000 people.
Human Resources (HR)
Over the past decade, the way in which people are managed and developed at work has emerged as a key to improved organisational performance (BQF, 1998). This is reflected by popular sayings, such as 'people are our most important asset' or 'people make the difference' (Oakland, 2004). These sayings are now popular catchphrases in the media and on corporate public relations documents.
For more than twenty years, organisations in the UK have felt increasing pressure to improve their business performance, measure themselves against world-class standards and focus their efforts on the customer (Oakland, 2004). To assist this process, organisations have implemented various approaches or philosophies, including Total Quality Management (TQM) and Business Process Re-engineering (BPR).
As a result of research on organisational change, it appears that successful organisations pay much more than lip service to the saying 'People are our most important resource (Oakland, 2004).' Generally speaking, successful organisations share a fundamental philosophy to value and invest in their employees. More specifically, researchers report that successful organisations value and invest in their people through the following activities (Oakland, 2004):
Strategic alignment of human resource management (HRM) policies:
Effective communication
Employee empowerment and involvement
Training and development
Teams and teamwork
Review and continuous improvement
Sainsbury's leaders determined in the late 1990's that it was in their best interest to align their HR policies to the overall business strategy (Oakland, 2004). Key elements of the HR strategy (including skills, recruitment and selection, health and safety, appraisal, employee benefits, remuneration, training and more) are first identified, and then reported to upper management. The HR plan, which has a lifespan of three years, is then aligned with the overall business objectives and is seen as a key aspect of company strategy. For example, if a business objective is to expand at a particular site, then the HR plan provides the necessary resources with the appropriate skills profile and training support. The HR plan is transformed as part of the overall strategic planning process and is aligned with overall policy.
Sainsbury's HR department deals with recruitment and the welfare of people who are employed at Sainsbury's (J Sainsbury Web Site, 2004). In addition to recruitment and training, the HR department also includes induction, motivation, payment of salaries and career planning and equal opportunities policy. All applicants at Sainsbury's are treated the same, despite race, gender, age or ethnicity.
Training and development is a critical factor for the HR department, as the company places a strong emphasis on motivating and training employees. With well-educated and motivated employees at all levels of the organisation, Sainsbury's is in a good place to maintain a good reputation and a good image. The HR department is crucial to any type of organisation. For a successful business strategy to work, Sainsbury's requires the staff to be fully committed to the business aims and objectives. Thus, it is the responsibility of the HR department to recruit, develop and retain quality staff.
Marketing
The main objective of the marketing department is to make sure that the business produces goods that customers want to buy and sell. The responsibilities of Sainsbury's marketing and sales department include the following (J Sainsbury Web Site, 2004):
Market research: This involves research projects that help the company determine if a particular product or a service is suitable for the customers. Through market research, the organisation can more effectively determine what type of products or services the consumers want. Sainsbury's can also find out if the product exists and how can improve it. There are two types of research Sainsbury's uses: field research and desk research.
Promotion: promotions are a good way to let the customers know that the products or services that is available. Advertising encourages the customers to buy the products or services while promotions offer a deal to motivate sales.
Sales: Sales offers goods and services to customers. This area of department incorporates making sales. The sales department helps Sainsbury's achieve its goals. objectives. It can do so by increasing their sales and thus increasing its market share or market segment.
Administration
The administration department is charged with handling customer inquiries, communicating messages and producing documents for the workforce at Sainsbury's (J Sainsbury Web Site, 2004).
Research and Development
Sainsbury's research and development (R&D) department aims to meet business objectives for developing and implementing new and improved products (J Sainsbury Web Site, 2004). This type of research involves technical research.
The Key Features of Sainsbury's Organisational Culture
One core aspect of Sainsbury's activities is its focus on customer/market segmentation (J Sainsbury Web site, 2004). Sainsbury's divide their customer base into 10 separate segments. Customer intelligence is gathered through analysis of Nectar Card (formerly Reward Card) purchases. This information is used to tailor what Sainsbury's offers in terms of goods and services to an appropriate market segment. Sainsbury's tries to do this by having stores that are differentiated, reflecting the variety of market places that they occupy.
In order to make the most of their 463 stores, these are classified according to three different formats (J Sainsbury Web site, 2004):
275 stores are classified as 'Main Mission' outlets. This means they concentrate on providing for the weekly family shop. These stores vary in size between 20-000 and 48-000 square feet
64 stores are in the 'Main Plus' format. These are the very large supermarkets (otherwise known as hypermarkets). They occupy in excess of 45-000 square feet area and focus on a wider range of food products as well as more non-food items
The remaining 124 stores are in the 'Mixed Mission' format. They include Sainsbury's Central (which range from 7000 and 20-000 square feet) and Local stores (ranging from between 2000 and 6000 square feet area)
Sainsbury's believe that they have a range of employment policies to ensure that their workforce is as representative of the wider community as possible (J Sainsbury Web site, 2004).
Staff often have a choice of work arrangements including: part-time, flexible contracts for retail employees, job share, home working, enhanced maternity leave/pay, paternity leave, career break schemes for childcare, special leave for personal development or caring responsibilities (J Sainsbury Web site, 2004).
The company also has an Equality and Diversity policy, with a Steering Group led by a Board Director to advise the group. Sainsbury's played a lead role in the Business in the Community's 'Race for Opportunity' survey in 2001 (J Sainsbury Web site, 2004). There is a Fair Treatment policy for handling grievances and complaints and the company funds an independently-run confidential 24-hour helpline.
On disability issues, Sainsbury's are senior members of the Employers' Forum on Disability (J Sainsbury Web site, 2004). They also support the Learning Consortium, helping talented people with disabilities to move into senior management positions.
Sainsbury's employees are motivated in a variety of ways:
Save-As-You-Earn scheme for supermarket staff offers chance for company shares to be bought at a 20% discount.
A profit-sharing scheme allows employees to have shares or cash. Roughly 50% of the company's shares are owned by current or former staff and it is this scheme that is largely responsible.
Under a staff discount scheme, employees receive a 10% reduction on products bought from the company.
Long service awards are given to staff with 15, 25 or 40 years' service.
Also, the company operates performance-related pay and bonus schemes for middle and senior managers.
Sainsbury'spolicy on ensuring best quality product is simples. Quality food is seen as a priority for Sainsbury's customers (J Sainsbury Web site, 2004).
Sainsbury's have in place quality control at many stages of the food retailing business; in the development of new food products, the company's Food Centre operates a three stage process of quality assurance: Quality Control; Sensory Appraisal; and Development.
In Quality Control, new and re-developed products are sampled by product managers and buyers; in Sensory Appraisal, focus groups are used to find out what consumers think about current and new products; and in Development, the Food Centre is interested in identifying trends in food to produce new recipe ideas.
These aspects of Sainsbury's business have provided a solid understanding of the company's organisational culture. However, with as many challenges as the company has faced, it is apparent that is much room for improvement. The following section will provide a broader understanding of organisational culture and how it is affected by Sainsbury's recent changes.
Discussion
Sainsbury's is a retail organisation that employs approximately 135,000 people across 450 stores (Investors in People, 2004). The company enjoyed a long run as market leader in the supermarket sector. However, in the 1990s, Sainsbury's lost its position as the largest supermarket company in the UK and Sainsbury's recognised that a change in culture was necessary.
Numerous initiatives were started, including competencies; linking performance management to development; e-learning; emphasis on work life balance including work diversity and equality; and leadership (Investors in People, 2004).
In total 45 assessors were involved over the initial period of assessment (Investors in People, 2004). The National Centre coordinated the assessment for Sainsbury's and ensured a smooth and streamlined organisational change process. As a result of changes in its organisational culture, Sainsbury's has seen many improvements, including improved communications throughout the business and vast cultural change. However, recent changes have been announced that call for a major corporate overhaul of the company — a move likely to change the organisational culture of Sainsbury's in a permanent way.
Sainsbury's recently outlined plans for its new sales-led profit recovery, following a lengthy review of its business strategies. The key points of thennew plans are outlined below (J Sainsbury Web site, 2004):
Focus on a sales-led profit recovery;
Increase sales by £2.5 billion over three years to end of 2007/2008;
New management team has retail expertise and track record of performance;
Restoration of unique brand proposition of great quality food at competitive prices;
Activity now underway to fix operational basics and change cost structure;
Significant investment of at least £400 million to improve customer offer over three years;
Ongoing buying efficiencies of 100-150bp per annum reinvested in customer offer;
Recruitment of 3,000 additional colleagues into stores;
Trading position underpinned by deliverable operating efficiencies of at least £400 million, tight cash flow management and valuable freehold property portfolio;
Underlying profit before taxation for first half year expected to be within a range of between £125 – £135 million and second half not expected to be significantly different from first half; and Dividend for full year forecast to be 7.8 pence per share – a reduction of 50%.
According to Hampton, Chairman (J Sainsbury Web site, 2004): "I am convinced that the new sales-led profit recovery plan is the right approach for Sainsbury's to deliver long-term sustainable performance and profit recovery. The initiatives focus on delivering growth by focusing on our customer proposition. As a result of the significant investment in our offer required to realign our business we have announced a reduction of the dividend. The strong team we have built, led by Justin King, has the retailing expertise and capability to deliver shareholder value."
King commented (J Sainsbury Web site, 2004): "Sainsbury's has enormous brand equity. Great quality food at fair prices is what customers want and expect from us. However, we have not delivered this offer effectively. The Business Transformation Programme has not realised many of the anticipated performance improvements and cost benefits and distracted us from investing in and delivering the customer offer. In particular the challenges this has presented have made it more difficult for our store colleagues to deliver an acceptable level of service to customers. This has led to declining market share."
We are clear on the actions we need to take (J Sainsbury Web site, 2004). We have strengthened our management team and already put in place a number of actions to restore the effective delivery of our customer offer. A longer-term programme is now being implemented to fix operational basics and radically improve our ability to deliver our offer on a consistent and sustainable basis. The purest measure of customer satisfaction will be increased sales and we believe plans outlined today will grow sales by £2.5billion over the next three years."
The plans outlined to drive a sales-led profit recovery were created with the key goal to generate sales growth while trabsforming the cost structure of the business to ensure that operational gearing from the sales growth is delivered (J Sainsbury Web site, 2004). The key drivers of the recovery over three years include the following:
Investment in the customer offer (quality, service and price) of at least £400million
Ongoing buying efficiencies of 100-150 bp per annum reinvested in the customer
Operating cost efficiencies of at least £400million
Tight cash flow management
Strong property asset backing
Sainsbury leaders have recognised the importance of an experienced management team (J Sainsbury Web site, 2004). In May 2004, a new unified Operating Board structure was implemented, establishing accountability and a focus on results. Four new members were appointed to the Operating Board and recruitment is under way to fill three positions (finance, property and communications). The new management team was chosen because of their proven retail skills and track record of delivery. Management incentives were aligned with the interests of shareholders.
Fixing the Basics
Sainsbury leaders have a clear and distinct vision of Sainsbury's customer proposition (J Sainsbury Web site, 2004). Howver, to deliver it effectively, the operational basics must be fixed. Numerous actions to simplify and improve the offer are in place. Further actions are in te works to ensure the customer proposition is effectively delivered while a longer-term sustainable programme is implemented.
1. Customer Offer: During the past three years, an increasingly complex operating model has been developed, focused on what differentiates customers rather than what unites them (J Sainsbury Web site, 2004). This adds a level of complexity to operations that has hindered the ability to deliver a clear and distinct customer proposition. The company has a strong national presence. However, while customer numbers have been maintained with 14 million transactions each week, basket size has decreased due to poor execution of the proposition.
The Sainsbury's brand centers on food (J Sainsbury Web site, 2004). The weekly grocery shop is the main reason customers visit Sainsbury's. In addition to ongoing buying efficiencies, a minimum of £400 million will be invested back into the customer offer. This will likely improve the quality gap and provide better value in products and a competitive edge.
Sainsbury leaders are considering the long-term strengths of the company, increasing focus on diet, health and nutrition and promoting basic everyday quality at competitive prices (J Sainsbury Web site, 2004). In this light, Sainsbury's has demonstrated a commitment to restoring and delivering its original and unique customer proposition.
Sainsbury's traditional focus on fresh and unique label products will be increased to restore Sainsbury's reputation for quality products at competitive prices (J Sainsbury Web site, 2004). Through sub-brands like Taste the Difference and Be Good to Yourself, premium and health ranges aim to be the best available and a step ahead of competing other mass-market operations.
Sainsbury's product range has been assessed and reevealuated to make it relevant for today's customers (J Sainsbury Web site, 2004). All of the chain's stores will carry the same core product offer, with a Good, Better and Best hierarchy, although elements will be tailored to the size of store. Range churn has already been reduced by approximately 75%.
Competitive prices will be a priority on brands and supported by a strong promotional program across all product ranges (J Sainsbury Web site, 2004). Investment in price will continue. Nectar is valued by today's customers and the priority is on making sure that the results it delivers justify the investment.
General merchandise plays a key role in store operations but ranges will compliment the grocery shopping trip, rather than being a specific destination (J Sainsbury Web site, 2004). Sales are expected to increase by £700 million to the end of 2007/08. The core range will be weekly items customers expect to see in supermarkets, including cards, wrapping paper, music and DVDs. The larger stores will include Clothing and Home lines.
Sainsbury's Home offer, which was launched in September 2003, was found to be too extensive (J Sainsbury Web site, 2004). Aggressive trading out of the over-stocked position in non-food goods has put the company in a strong position to drive new ranges forward.
Sainsbury's to You" has emerged as a key service for customers (J Sainsbury Web site, 2004). However, performance needs must be improved. By adhering to a store-picking model, the challenges that face the core business also have an impact on the home shopping service. Further expansion and new customer acquisition plans have been put on hold while the company works to improve "Sainsbury's to You," which is not expected to contribute to profit for the next two years.
As leading Internet retailers have proven, there is a market for products ordered online and delivered (Pine and Gilmore, 1998). However, delivering products directly to customers is a tedious task – particularly with groceries. However, because earlier efforts weren't successful doesn't mean the war is over. Sainsbury's has seen sales of home-delivered groceries increase at rates above 50% per year over the last couple of years. This is just one way in which Sainsbury's is gaining a competitive edge.
Sainsbury's Bank continues to grow and there is opportunity to further drive it forward (J Sainsbury Web site, 2004). Profits are expected to treble to £90million in 2007/08 b, as the company concentrates on the key product areas of credit cards, loans, car insurance and savings.
2. Simplifying Store Formats and Operations great deal of the complexity and distraction of the transformation program has had a major impact on colleagues in store and affected their ability to deliver Sainsbury's offer to customers (J Sainsbury Web site, 2004). Insufficient attention and investment has been made in the customer offer, which has resulted in declining market share. Movements to simplify operations and focus on serving the customer are now taking place.
Store formats will be simplified to include just supermarkets and convenience stores (J Sainsbury Web site, 2004). Sainsbury's Central and Savacentre stores will become part of the supermarket chain and the Bluebird concept store in London will close in early 2005.
The majority of Sainsbury's 461 supermarkets are in prime locations and have had significant investment in recent years (J Sainsbury Web site, 2004). More tha half are freehold or long leasehold. With an average store size of 34,000 sqare feet (sf), Sainsbury's is well-positioned to trade strongly and 157 stores are over 40,000 sf, providing major opportunities to trade food and general merchandise. There is room for Sainsbury's to expand its square footage in many areas. For stores that have not had significant investment over the years, there are plans to refurbish.
A convenience division of Sainsbury's was created in May 2004 (J Sainsbury Web site, 2004). This new area will ensure that the operation of the company's 260 convenience stores is not a distraction to the operation of supermarkets and will grow as its own division. Led by Jim McCarthy from T&S Stores, with Stephen Bell and Angus Oughtred of the newly acquired Bells Stores and Jackson's, Sainsbury's now has a strong management team in the UK convenience sector.
Convenience stores enable local shopping for customers to access Sainsbury's offer (J Sainsbury Web site, 2004). There are projections that sales will increase by £400 million to the end of 2007/08. Sainsbury's local stores are performing well in general, but there are some exceptions where stores have opened within close proximity of one another. Twelve Sainsbury's local stores will be closed. Due to the proximity of stores, colleagues will be redeployed and other stores are expected to assume the majority of sales.
There are 24 Sainsbury's stores on Shell petrol station forecourts (J Sainsbury Web site, 2004). The rollout of any more locations has been suspended while the company addresses the profitability of this group of stores.
The short-term goal for store operations is to improve customer service while longer-term changes and productivity improvements are developed and put in place (J Sainsbury Web site, 2004). Approximately 3,000 colleagues are expected to be recruited by January 2005 to provide resources to allow colleagues to add value on the shop floor. Working hours will match consumer requirements.
In addition, Sainsbury's has a variety of health and safety systems in place. Sainsbury's has regular audits, which are conducted by independent external contractors, reviewing its health and safety activities. Reports, including legal compliance status, are made to a Main Board Director. In addition, internal audits monitor both legal compliance and actual practice.
Training, to enable the company to discharge its legal health and safety responsibilities, is offered to all colleagues, and is part of an extensive risk assessment process. Training needs are determined from the risks faced, and appropriate training is arranged using a combination of internal and external training providers.
According to the company Web site (2004): "Under the Company Safety Policy, clear responsibilities for all levels of colleague are identified and line management is charged with ensuring that necessary systems and procedures remain current. Professional advice continues to be made available to the Company from occupational safety, occupational health, insurance and risk management, legal and fire departments. These professionals also provide a great deal of support to line management to achieve their health and safety goals."
3. Supply Chain
Sophisticated customer and product segmentation over the past few years has called for a complex supply chain solution that simply cannot be delivered to the required scale (J Sainsbury Web site, 2004). The new automated depots are performing well below the planned levels and it is clear that transformation is needed. Numerous decisions have been made (J Sainsbury Web site, 2004).
Lawrence Christensen joined the team and has led a restructuring including the recruitment of new members to the management team.
The company has decided to continue to operate a depot originally scheduled to close and another facility, at Buntingford (Hertfordshire), will also reopen to support the business over the holidays.
Additional manual support has been introduced to support the operation where systems are inadequate.
Supplier compliance with processes to facilitate automation is being analyzed and addressed.
4. IT systems
IT systems have not delivered the expected increase in productivity and the costs today are a greater proportion of sales than they were four years ago (J Sainsbury Web site, 2004). The objective is to simplify systems to increase effectiveness and decrease cost. Key initiatives have been put in place.
The rollout of future systems and upgrades has been slowed down while focusing on driving benefits from the systemsthat are already in place (J Sainsbury Web site, 2004). Priority has been shifted to forecasting and scheduling systems. Certain systems are no longer available and others will require additional expenses to simplify and improve their functionality.
5. Availability
Availability is the top performance issue for Sainsbury's and a major detractor to recent sales performance (J Sainsbury Web site, 2004). Customers are often unable to complete their shopping and availability levels are now worse than those achieved before the major changes were implemented. Improved availability will be the output of longer-term improvements in areas, including supply chain and IT. About half of availability issues can be solved in store.
Short-term actions are already in place, including the following (J Sainsbury Web site, 2004):
Reducing complexity in the customer offer and investment in higher wastage levels has been put in place.
Clearance of surplus stock and greater focus on inventory management.
All colleagues are now eligible for bonuses based on availability and service. This promotes a unified focus on the company's priorities.
Improved in-store processes are being tested, which can be rolled out to the rest of the chain quickly once they are proven effective.
6. Organisation and People
Sainsbury's has very committed colleagues but company morale is low (J Sainsbury Web site, 2004). To change this, numerous initiatives have been implmented.
A new bonus scheme which rewards all colleagues on store standards and availability have been introduced to help to create a culture focused on stores and customers, particularly in central support services. Colleague suggestion and reward and recognition schemes have also been introduced.
The Holborn Business Centre will not be relocated following the Business Review as the potential savings do not make an attractive enough case given the potential disruption to the organisation.
The cost of central support services continues to be significantly above that of competitors despite a recent review which decreased the Holborn head count by over 20 per cent to circa 3000 full time equivalent colleagues. It is anticipated that around an additional 750 roles will be removed by March 2005."
Sainsbury's has made many efforts to promote an equal opportunity, diverse working environment for its employees (TMP Worldwide, 2004). After winning Sainsbury's recruitment advertising account, advertising company TMP was asked to produce a creative advertisement to appear in the program for the Commission for Racial Equality awards dinner. The company wanted to promote a strong and positive message about its commitment to equality and diversity.
TMP created a powerful and impacting message, which emphasised that Sainsbury's culture embraces people from all sections of the community (TMP Worldwide, 2004). The company then suggested that the concept be developed into a wider recruitment advertising campaign. As a result, the advertisement appeared in a variety of diversity and graduate publications, with response being driven to the Sainsbury's recruitment website.
The "pineapple" advertisement won the CIPD Diversity Award in 2002 and was lauded by one of the judges as "not just targeting one particular minority group… Diversity advertising is increasingly about finding talents and skills from all parts of the labour market… This winning advertisement makes that point in a simple, effective way (TMP Worldwide, 2004)." As a result of the advertising campaign, traffic to the website and applications from minority groups both increased, and Sainsbury's raised their profile as a diversity literate employer.
A www.j-sainsbury.co.uk/index.asp?pageid=249&section=responsibility&subsection=employee&question=4According to the company Web site (2004), Sainsbury's has a variety of policies in place to support employee training and development. Sainsbury's has a company-wide development program in which each manager, and other executive and support staff, has an individual training and career development program. Store colleagues also have a performance meeting with their manager to assess their progress and training needs. Retail colleagues have access to, via the Sainsbury's intranet, which helps increase talent from within the business. This program covers: management; customer service and selling skills; operating standards; finance and business planning. According to Sainsbury's, the percentage of employees having a training or personal development review each year is 200%.
Sainsbury earned Investor in People (IiP) accreditation in 2001 and was the first UK supermarket company to do so. The company offers a mixture of internal and external training delivery, including dedicated trainers in each store.
Reducing operating costs
Plans are being created to manage costs aggressively and deliver real operating cost savings of approximately £400 million by the end of 2007/08 (J Sainsbury Web site, 2004). These cost saving targets are both realistic and deliverable. The initial focus over the next year will be on delivering savings in stock loss, IT systems and central costs until current availability and operational issues are resolved. The breakdown of estimated savings by 2007/08 is detailed below:
Supply Chain
Information Technology
Stock Loss
In Store Operations
Marketing
Central
400 million
It is expected that the phasing of these cost savings will be £100 million in 2005/06 and £150m in the next two years, which is a rate that minimises disruption to the business (J Sainsbury Web site, 2004). As part of plans to aggressively manage buying efficiencies, it is expected to deliver 100-150 bp of cost benefits per annum, which will be reinvested in the customer offer.
Tight Cash Flow Management
Significant cash flow improvements are being delivered in 2004/05 through cutbacks in capital expenditure and improving working capital (J Sainsbury Web site, 2004). These will continue during the next three years. Capital expenditure for 2004/05 has already been cut back from £700 million to £500million (before store acquisitions). In the future, it will be maintained at approximately £450 million per annum. Remedial and completion capital costs in IT systems and supply chain is estimated at an additional £200 million over the next two years.
To adapt to these changes, Sainsbury's leaders have committed to an organisation-wide change that involves constant change, learning and innovation.
In today's competitive business world, organisations are becoming more and more reliant on technology and the Internet to advance and enhance many of their business processes, according to Ross Bentley (Computer Weekly, 2002). Even in the wake of the dot-com crash, e-business seems here to stay. Established, traditional organisations are now realising the potential that e-business offers.
Research by Roffey Park, a charity that aims to help people get the most out of their work and life potential, suggests that while the human implications of e-business transformation are of key importance to business, this is still the area that is most often neglected (Computer Weekly, 2002). Featuring a variety of organisational case studies, the report shows how Sainsbury's online shopping channel, Sainsbury's To You, has created separate e-business initiatives.
Recruitment and retention is a key issue for traditional organisations that enter the e-business arena (Computer Weekly, 2002). While the loss of confidence and eventual demise of the dotcom companies peaked a greater interest in returning to traditional, secure organisations, such organisations still must consider how to attract employees who are able to adapt to working in an ever-changing environment, an uncertain market where work roles often have unclear boundaries.
Sainsbury's To You formed a team, mixing people with new Web and marketing skills with those who had worked for Sainsbury's in retail and the supply chain and understood the logistics of the business (Computer Weekly, 2002).
Employee buy-in to the concept, values and key objectives of the new business is a must in order to make it a success (Computer Weekly, 2002). An e-business organisation can only succeed with a motivated and loyal workforce who support the organisation and the quality of its products. Employees are potentially the greatest champions of new products, services and technology across the organisation.
Employees are motivated when they feel that they are important parts of something new and exciting with great potential (Computer Weekly, 2002). Employees benefit from working in this type of atmosphere by learning new skills, gaining experience and never getting bored because change is constant.
E-business success depends on effective recruitment and retention, implementation of wide-scale training and support, consistent and frequent inter-communication and by initiating organisational culture change.
There is no single definition of the term e-business because it represents a newly emerging and constantly changing area of business (McCartney, 2002). However, throughout Roffey Park's research, the term e-business is used in the broadest sense, describing the "integration of systems, processes, organisations, value chains and entire markets using Internet-based and related technologies."
The report, which is titled E-Business: What are the Human Implications of Transformation? features six case studies of companies that have developed varying approaches to integrating e-business into their organisation (McCartney, 2002). One of the companies is Sainsbury's.
According to McCartney (2002): "The key to boosting morale at Sainsbury's to You centres around sharing information and celebrating successes. In such a busy business environment such things are quite easily overlooked, so the company seeks to ensure that managers reinforce these practices. Through periods of uncertainty and redundancy, HR, in conjunction with managers, should give the remaining employees incentives for the future."
According to McCartney (2002): "Sainsbury's to You transitioned the skills of current employees by conducting training around working in teams and learning cross-functionally to educate people on e-business and to bring them up to speed."
Strong communication is a crucial element of creating a successful e-business organisation (Computer Weekly, 2002). In a business environment that is characterised by uncertainty and change, effective communication must be a constant.
Training and support presents another major challenge. All successful organisations must create a comprehensive program to support employees through the technological, and cultural changes that occur during the shift to e-business.
Sainsbury's to You has provided employees with key technological support. The company has provided courses for its staff about working in teams and across functions to bring its people up to speed on what must be done to make a modern e-business successful.
By paying attention to the human resources it relies on, Sainsbury's leaders are positioning themselves for a recovery. While the people management issues of developing an e-business are important, many companies neglect them. According to Claire McCartney (2002): "We are living in a business world that is characterised by constant change. We have witnessed the advance of mergers and acquisitions activity, globalisation, strategic alliances and, currently, a shift towards organisational restructuring and downsizing. Change has been accompanied and facilitated by a new technological age, in which organisations are increasingly reliant upon IT and the internet to advance their business processes. Established organisations are realising the potential that e-business offers them despite the dotcom downturn. Indeed, many companies are urgently implementing e-business initiatives so they may compete in their markets and improve organisational performance and productivity."
Roffey Park's report demonstrates that organisations that are starting to use e-business are faced with the challenges of a whole array of new practices, ways of working and challenge (McCartney, 2002)s. The human implications of buying into this change, however, seem to be the area that is frequently neglected by organisations. Organisations must tackle human issues head-on in order to create successful e-businesses. The role of human resources (HR) is critical within organisations entering the world of e-business, as change is heavily dependent upon human transformation.
Organisational culture is the assumptions, values, behaviors and artifacts that an organisation exhibits (Deal and Kennedy, 2000). It is what separates one organisation from another, from the employees who work there, the daily work processes, the practices and procedures to the layout of the building and offices. Organisational culture is an emerging and dynamic mixture that makes a particular organisation what it is.
Morgan proposed four essential strengths of the organisational culture approach (Deal and Kennedy, 2000):
It focuses attention on the human side of organisational life, and finds significance and learning in even the simplest areas, such as setting up a coffee stand.
It clarifies the importance of creating appropriate systems of shared meaning to help people work together toward desired outcomes.
It requires members — particularly leaders — to acknowledge the impact of their behavior on the organisation's culture. Morgan proposes that employees should ask themselves: "What impact am I having on the social construction of reality in my organisation?" "What can I do to have a different and more positive impact?"
It promotes the view that the perceived relationship between a company and its environment is also affected by the organisation's basic assumptions. According to Morgan (p. 149): "We choose and operate in environmental domains according to how we construct conceptions of who we are and what we are trying to do…. And we act in relation to those domains through the definitions we impose on them…. The beliefs and ideas that organisations hold about who they are, what they are trying to do, and what their environment is like have a much greater tendency to realize themselves than is usually believed."
To truly understand culture, leaders must dig deep to the level of assumptions and beliefs, from both employees and customers (Miller, 2004). According to Schein, underlying assumptions grow out of values, until they become taken for granted or fall out of awareness. Sometimes, people may be unaware of or unable to articulate the beliefs and assumptions forming this important level of culture.
To understand culture, it is crucial to understand all levels (Miller, 2004). One thing complicates the study of culture: the group or cultural unit that "owns" the culture. A company may have many different cultures or subcultures, or even no visible dominant culture at the organisational level. Recognizing the cultural unit is crucial to identifying and understanding the culture.
Organisational cultures are created, maintained, or transformed by human beings (Miller, 2004). An organisation's culture is also created and maintained by a company's leadership team. Leaders at the executive level are the main source for the generation and reinforcement of an organisation's ideology, articulation of core values and specification of company norms.
Organisational values express preferences for certain behaviors or outcomes (Miller, 2004). Organisational norms express behaviors that are accepted by others. They are culturally acceptable ways to pursue goals. Leaders also establish the guidelines for formal communication and message content for the entire company. Values and norms, once presented through the organisation, establish the roots of the organisation's culture.
Often, leadership is the key to a successful organisational culture and Sainsbury's new CEO Justin King seems to be a promising leader. Kinghas shown confidence in his belief that a new path can be found for the supermarket chain, allowing it to take back market share from rivals Asda and Tesco (Law, 2004). In a radical overhaul that undoes a great deal of the work done in the past few years, King is reducing the dividend payable to shareholders by half, reducing 25% of its head office staff – about 750 people – and hiring 3000 people to work on the shop floor.
In King's first strategy statement, after reviewing and revising the business, he stated that he was taking the group back to basics under the banner "Making Sainsbury's Great Again (Law, 2004)." He said he did not expect it to be an easy task he faced and would take time and money – up to three years and £550 million – but Sainsbury's could be saved.
We have had our eye off the ball for a number of years and it will not be a quick fix," he said (Law, 2004). "But we still have 14 million customers visiting us each week and they still feel Sainsbury's is special. They want us to succeed."
The reduced dividend, at 7.8 pence per share, will save £135m, which can then be used to regenerate the company (Law, 2004). Back in 1995, when Sainsbury's was Britain's leading food retailer, profits were at £800m. In 2004, second-half profits will be about 60% lower than originally forecast, coming in similar to the £125m to £135m expected in the first half, and bring the company to £250m to £270m for the entire year. Sainsbury's main rival Tesco is expected to make £2 billion.
According to King, his predecessor Sir Peter Davis implemented a distribution system that led to food rotting in the back of stores as staff were unable to fill the shelves fast enough to cope (Law, 2004). King's strategy, therefore, is to get sales moving by resolving supply problems, spending more than £400m on improving customer service and the quality of the supermarket's food. His target is to add £2.5bn to turnover over the next three years.
The 3000 new floor employees will help handle shoppers' complaints that shelves are often poorly stocked (Law, 2004). The plan sets up a new bonus scheme for workers, rewarding them for improved in-store standards and product availability.
As for the head-office cuts, King says: "Retail is a simple business (Law, 2004). We've made it much too complicated. There are too many people creating that complexity. We're going to have a slimmed-down central function that focuses on serving our colleagues in stores."
The majority of the current distribution system will be simply switched off as new supply chain manager Lawrence Christensen takes over (Law, 2004). IT systems will be scaled back and support contracts with consultants Accenture will be renegotiated. Sainsbury's will regress to manual intervention.
The Savacentre and Sainsbury's Central brands will be dropped, and stores will become part of the company's core supermarket and convenience stores estate (Law, 2004). The Bluebird store in London's King's Road will be shut down, as will many Sainsbury's Locals.
According to retail analysts, King also needs to move away from a focus on food (Law, 2004). Rival supermarkets have seen their dominance increase in part because of the wide variety of products they stock. One pound in every eight spent in the UK today is spent in Tesco and its domination is mainly due to non-food sales, especially clothes and home entertainment.
According to Hilary Cook, of Barclays Stockbrokers, says (Law, 2004): "[Sainsbury's] need to move into non-food. That has been the main driver of growth and Tesco and Asda are miles ahead in terms of that."
However, King has no plans to become a general retailer (Law, 2004): "We have to be seen as a mainstream grocer. I believe that our business must start with food – outstanding food. We need to restore our reputation of quality. [Non-food] ranges will be complementary to the grocery shopping trip rather than being a specific destination. The core range will be everyday weekly items such as cards, wrapping paper, music and DVDs."
King also needs to think more about price, according to Cook (Law, 2004). The company has always avoided being pulled into deep discounting wars, but that has left it, like Marks & Spencer and WHSmith, in an unprofitable middle ground between discounters and upmarket stores.
According to other analysts, Sainsbury's has suffered due to lack of investment over a long period. Justin Urquhart Stewart, of Seven Investment Management, said (Law, 2004): "The issue with Sainsbury's dates back a long way, to 15 years ago, back to the level of under-investment in infrastructure compared with Asda and Tesco."
He also pointed out the frequent complaint that Sainsbury's constantly runs out of products while Asda and Tesco readily stock up their aisles (Law, 2004). "Sainsbury's shelves are just as likely to be empty. It is going to take a great deal of time to turn it around," said Stewart.
King is Sainsbury's fourth chief executive in a decade (Law, 2004). His first challenge is to deal with the legacy of Sir Peter Davis, who was tasked in 2000 with turning around the troubled business. However, Davis' strategy of taking the chain upmarket failed to see any improvement in the bottom line.
BBC News. (October 19, 2004). Sainsbury's heads back to basics. Retrieved from the Internet at http://news.bbc.co.uk/1/hi/business/3755066.stm.
Once an industry leader, Sainsbury has lost its place in recent years as rivals slashed prices (BBC News, 2004). Tesco now dominates the UK supermarket sector with a market share of 28%, followed by Asda with 16.9%, with Sainsbury trailing behind at 15.3%. Sainsbury's has issued three profit warnings this year as problems increased, and since the start of 2004 its shares have underperformed rival food retailers by 23%.
King has been championing his plan to get back to basics and focus on selling food (BBC News, 2004). Sainsbury's is looking to make cost cuts of at least £400m, with the savings used to allow price cuts on the food shelves to compete effectively with its rivals. The company said it was aiming for a sales-led recovery and hoped to boost turnover by £2.5bn over three years.
Adding to Sainsbury's recent woes was a disastrous decision to sink £3bn into supply-chain and IT improvements – a move which was overseen by Davis (BBC News, 2004). Unfortunately, instead of boosting productivity, problems with the system meant it fail to deliver, leading to low morale among staff, the company said.
According to analysts, the supermarket chain has significantly suffered from lack of investment over the last 15 years (BBC News, 2004).
According to Sainsbury's Web site (2004), the company's organisational culture is a special one because it values people above all else. To achieve its goals, employees at Sainsbury's are taught and encouraged to work to six guiding principles:
We are equipped to succeed
We develop and enjoy ourselves
We work together as a team
We respect and appreciate each other
We know how well we are doing
We can always do better at what we do
King plans to make sure that his employees are satisfied and motivated. Sainsbury's expects to have occasional employee grievance and has policies to deal with these issues. Its fair treatment policy deals with all aspects of employees' treatment in the workplace and, like all its HR policies, is published for colleagues on its intranet site. Every colleague is also given a booklet on the subject.
According to the company Web site (2004): "When a colleague raises a complaint, it will always be dealt with promptly, seriously, effectively, consistently and fairly. We also fund an independently run confidential helpline, which operates 24 hours a day, 365 days a year."
Bibliography
Bevan, Julie. Murphy, Rita. (December, 2001). The nature of value created by UK online grocery retailers. International Journal of Consumer Studies, Volume 25 Issue 4-Page 279.
BQF (1998) The X Factor – Winning Performance through Business Excellence British Quality Foundation.
Computer Weekly. (December 12, 2002). Put the people element first. Retrieved from the Internet at http://www.computerweekly.com/Article118155.htm.
Cunningham, Ian. (1999). Learning Issues. 't' Magazine.
Deal, Terrence. Kennedy, Allan. (May 15, 2000).
Corporate Cultures. Perseus Publishing.
A in world class organisations. European Centre for Business Excellence, Oakland Consulting plc.
Investors in People. (October 20, 2004). Sainsbury plc. Retrieved from the Internet at http://www.j-sainsbury.co.uk/index.asp?pageid=204.
Sainsbury. (October, 2004). Mission Statement. Retreievd from the Internet at http://www.j-sainsbury.co.uk/index.asp?pageid=14.
Knopp, Richard. (2002). The Importance of Organisational Culture. Advanced Management Services, Inc.
Law, Gillian. (October 20, 2004). King has a tough task to make Sainsbury's great again. The Scottsman.
McCartney, Claire. Personnel Today. (December 12, 2002). The human factor. Retrieved from the Internet at http://www.personneltoday.com/Article14783.htm.
McNamara, Carter. (1999). Organisational Culture. The Management Assistance Program for Nonprofits.
Miller, Kathleen. (January 12, 2004). Assessing Your Institution's Culture. The RMA Journal.
Morgan, G. (1997). Images of Organisation. Thousand Oaks, CA: Sage Publications.
Oakland, John. Oakland, Susan. (2004). Current people management activities
October 19, 2004. J Sainsbury plc: Business Review. Retrieved from the Internet at http://www.j-sainsbury.co.uk/index.asp?pageid=19.
Pine, J. Gilmore, J. (August, 1998). Welcome to the Experience Economy. Harvard Business Review.
Remedy. (May 7, 2004). How Sainsbury's Transformed Its Supply Chain. Supply Chain Management Review.
Schein, Edgar. (1993). Organisational Culture and Leadership. In Classics of Organisation Theory. Jay Shafritz and J. Steven Ott, eds. 2001. Fort Worth: Harcourt College Publishers.
TMP Worldwide. (2004). Sainsbury's. Retrieved from the Internet at http://diversity.tmpw.co.uk/case6.asp.
Organisational Culture of J. Sainsbury
---
Are you busy and do not have time to handle your assignment? Are you scared that your paper will not make the grade? Do you have responsibilities that may hinder you from turning in your assignment on time? Are you tired and can barely handle your assignment? Are your grades inconsistent?
Whichever your reason is, it is valid! You can get professional academic help from our service at affordable rates. We have a team of professional academic writers who can handle all your assignments.
Plagiarism free papers
Timely delivery
Any deadline
Skilled, Experienced Native English Writers
Subject-relevant academic writer
Adherence to paper instructions
Ability to tackle bulk assignments
Reasonable prices
24/7 Customer Support
Get superb grades consistently
Online Academic Help With Different Subjects
Literature
Students barely have time to read. We got you! Have your literature essay or book review written without having the hassle of reading the book. You can get your literature paper custom-written for you by our literature specialists.
Finance
Do you struggle with finance? No need to torture yourself if finance is not your cup of tea. You can order your finance paper from our academic writing service and get 100% original work from competent finance experts.
Computer science
Computer science is a tough subject. Fortunately, our computer science experts are up to the match. No need to stress and have sleepless nights. Our academic writers will tackle all your computer science assignments and deliver them on time. Let us handle all your python, java, ruby, JavaScript, php , C+ assignments!
Psychology
While psychology may be an interesting subject, you may lack sufficient time to handle your assignments. Don't despair; by using our academic writing service, you can be assured of perfect grades. Moreover, your grades will be consistent.
Engineering
Engineering is quite a demanding subject. Students face a lot of pressure and barely have enough time to do what they love to do. Our academic writing service got you covered! Our engineering specialists follow the paper instructions and ensure timely delivery of the paper.
Nursing
In the nursing course, you may have difficulties with literature reviews, annotated bibliographies, critical essays, and other assignments. Our nursing assignment writers will offer you professional nursing paper help at low prices.
Sociology
Truth be told, sociology papers can be quite exhausting. Our academic writing service relieves you of fatigue, pressure, and stress. You can relax and have peace of mind as our academic writers handle your sociology assignment.
Business
We take pride in having some of the best business writers in the industry. Our business writers have a lot of experience in the field. They are reliable, and you can be assured of a high-grade paper. They are able to handle business papers of any subject, length, deadline, and difficulty!
Statistics
We boast of having some of the most experienced statistics experts in the industry. Our statistics experts have diverse skills, expertise, and knowledge to handle any kind of assignment. They have access to all kinds of software to get your assignment done.
Law
Writing a law essay may prove to be an insurmountable obstacle, especially when you need to know the peculiarities of the legislative framework. Take advantage of our top-notch law specialists and get superb grades and 100% satisfaction.
What discipline/subjects do you deal in?
We have highlighted some of the most popular subjects we handle above. Those are just a tip of the iceberg. We deal in all academic disciplines since our writers are as diverse. They have been drawn from across all disciplines, and orders are assigned to those writers believed to be the best in the field. In a nutshell, there is no task we cannot handle; all you need to do is place your order with us. As long as your instructions are clear, just trust we shall deliver irrespective of the discipline.
Are your writers competent enough to handle my paper?
Our essay writers are graduates with bachelor's, masters, Ph.D., and doctorate degrees in various subjects. The minimum requirement to be an essay writer with our essay writing service is to have a college degree. All our academic writers have a minimum of two years of academic writing. We have a stringent recruitment process to ensure that we get only the most competent essay writers in the industry. We also ensure that the writers are handsomely compensated for their value. The majority of our writers are native English speakers. As such, the fluency of language and grammar is impeccable.
What if I don't like the paper?
There is a very low likelihood that you won't like the paper.
Reasons being:
When assigning your order, we match the paper's discipline with the writer's field/specialization. Since all our writers are graduates, we match the paper's subject with the field the writer studied. For instance, if it's a nursing paper, only a nursing graduate and writer will handle it. Furthermore, all our writers have academic writing experience and top-notch research skills.
We have a quality assurance that reviews the paper before it gets to you. As such, we ensure that you get a paper that meets the required standard and will most definitely make the grade.
In the event that you don't like your paper:
The writer will revise the paper up to your pleasing. You have unlimited revisions. You simply need to highlight what specifically you don't like about the paper, and the writer will make the amendments. The paper will be revised until you are satisfied. Revisions are free of charge
We will have a different writer write the paper from scratch.
Last resort, if the above does not work, we will refund your money.
Will the professor find out I didn't write the paper myself?
Not at all. All papers are written from scratch. There is no way your tutor or instructor will realize that you did not write the paper yourself. In fact, we recommend using our assignment help services for consistent results.
What if the paper is plagiarized?
We check all papers for plagiarism before we submit them. We use powerful plagiarism checking software such as SafeAssign, LopesWrite, and Turnitin. We also upload the plagiarism report so that you can review it. We understand that plagiarism is academic suicide. We would not take the risk of submitting plagiarized work and jeopardize your academic journey. Furthermore, we do not sell or use prewritten papers, and each paper is written from scratch.
When will I get my paper?
You determine when you get the paper by setting the deadline when placing the order. All papers are delivered within the deadline. We are well aware that we operate in a time-sensitive industry. As such, we have laid out strategies to ensure that the client receives the paper on time and they never miss the deadline. We understand that papers that are submitted late have some points deducted. We do not want you to miss any points due to late submission. We work on beating deadlines by huge margins in order to ensure that you have ample time to review the paper before you submit it.
Will anyone find out that I used your services?
We have a privacy and confidentiality policy that guides our work. We NEVER share any customer information with third parties. Noone will ever know that you used our assignment help services. It's only between you and us. We are bound by our policies to protect the customer's identity and information. All your information, such as your names, phone number, email, order information, and so on, are protected. We have robust security systems that ensure that your data is protected. Hacking our systems is close to impossible, and it has never happened.
How our Assignment  Help Service Works
You fill all the paper instructions in the order form. Make sure you include all the helpful materials so that our academic writers can deliver the perfect paper. It will also help to eliminate unnecessary revisions.
2.      Pay for the order
Proceed to pay for the paper so that it can be assigned to one of our expert academic writers. The paper subject is matched with the writer's area of specialization.
3.      Track the progress
You communicate with the writer and know about the progress of the paper. The client can ask the writer for drafts of the paper. The client can upload extra material and include additional instructions from the lecturer. Receive a paper.
4.      Download the paper
The paper is sent to your email and uploaded to your personal account. You also get a plagiarism report attached to your paper.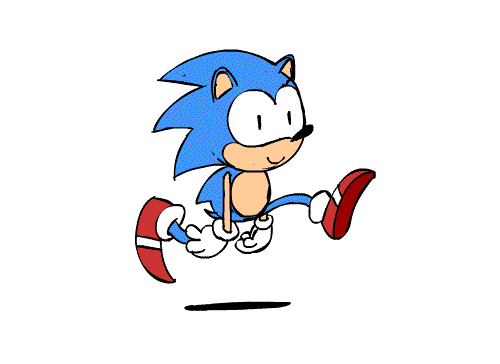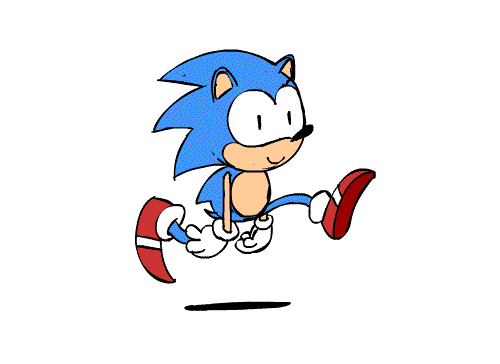 PLACE THIS ORDER OR A SIMILAR ORDER WITH US TODAY AND GET A PERFECT SCORE!!!
---