Operations Management Report — Community Bank of Perth
The Community Bank of Perth has experienced tremendous growth in home loan refinancing in the past two years. This is due in part to continued growth of the Western Australian mining sector, as well as increased consumer interest in more innovative and economical loan terms. With rising competition in the market, more lenders are now aggressively working to boost their market share through a renewed focus on customer service and simple and speedy loan processing (Fluss 2009, p. 12). Faced with an ever-increasing numbers of home loans, Community Bank of Perth has developed new refinancing processes aimed at improving the quality of service to customers. This process was implemented last year and divided loan approvals into five distinct stages with new departments created for each stage.
Don't use plagiarized sources. Get Your Custom Essay on
Growth of the Western Australian mining sector
Just from $9/Page
However, recent customer feedback has indicated that loan approval processing still has room for improvement. Many customers have complained of lengthy processing times, multiple points of contact, complex forms, red tape, and uncoordinated closing processes that present inconveniences and frustrations. It is clear that Community Bank can enhance its overall customer relations by concentrating more closely on workforce optimization in the back-office. Community Bank can adopt a more systematic, data-driven processes to improve communication and collaboration, identify service gaps and trim loan approval timelines.
Introduction
Operations management involves analyzing work functions to increase organizational output (Menconi & Desmond 2000, p. 50). The design and improvement of operational processes and systems can be structured so that the resources required for delivering services are optimized to their full potential. Managers typically assume the challenge of improving productivity to grow and enhance the business — an effort that spans all business units and departments including purchasing, manufacturing, shipping, packaging, supply chain, human resources, marketing, finance, and information technology (Bilich 2000, p. 15).
This also includes managing communication and dispersed knowledge within the organization. When information can get from one department to another quickly and accurately, it hastens the pace at which the company can operate and insures that all necessary parties — including customers — get the information and answers they need at critical junctures in the process. Such knowledge can improve efficiency, ensure responsiveness, impact customer service, and ultimately improve a company's competitive advantage (Ferreira & Andrade 2011, p. 649). Organizations that invest in this area and manage processes well survive; those that do not decline. All areas of Community Bank are interdependent (output from one area or business unit often directly impacts the capabilities and viability of another). Effective leadership begins with sound operations management to simplify processes and leverage the work being carried out across the organization (Fluss 2009, p. 48).
In April 2012, a group called Gatepoint Research invited select banking executives to participate in a survey themed Trends in Optimizing Retail Bank Loan Processing (Garratt & Keister 2009, p. 303). Over 100 executives were invited to participate. 87% of responders held positions at the VP level or above in global, regional, and community banks and credit unions. Results were very telling:
More than 50% of responders rated their loan-processing environment as either lagging the competition or merely adequate;
The chief priorities identified were continuous process improvement and reducing loan processing cycle times;
More than 25% of responders indicated that their loan processing personnel is increasing; and 28% of responders were evaluating or planning an upgrade or improvement to their loan processing workflow.
As the survey results suggest, the retail banking industry is undergoing major change. Customers are more savvy, demanding and active than they have ever been. Loan processing and operational workflows are a major concern to all lending institutions — Community Bank is in good company. In the following pages, we will take a closer look at ways to improve, specifically standardizing and automating business processes.
Proper Planning
In complex business situations, planning helps organizations meet challenges, while at the same time minimize risk (Brandt 2012, p. 66). Planning is a prerequisite not only for achieving success, but also for surviving in a complex and competitive world. It forces organizations to look ahead and decide their future course of action so as to improve profitability. It also ensures that employees carry out their work in a systematic and methodical manner. Proper planning coordinates and controls various tasks making sure that resources are used optimally (Reinertsen 1999, p. 64). The benefits of planning appropriately includes business processes that are aligned with corporate objectives, decreased business risk and uncertainty, a sense of direction, guidelines for decision-making, and increased organizational effectiveness (Ferreira & Andrade 2011, p. 649).
Loan processing is primarily a back-office operations function. At a fundamental level, back offices repetitively process large volumes of transactions. These processes can be simple, steps such as posting payments, or complex, multi-step, multi-touch processes that span lengthy timeframes such as complex mortgages (Fan et al. 2010, p. 179). The individuals involved in our loan processing work are many — data entry clerks, loan agents, loan processors, accounts payable processors, closing agents, and loan officers. But regardless their function, their end goals are essentially the same — to process work as quickly and accurately as possible and at the lowest cost, meet service delivery deadlines, and help ensure customer satisfaction. Based on recent customer feedback, it is clear that Community Bank can streamline its varied layers and touch points in order to improve service quality and safeguard the business' bottom line.
Organizing and Optimizing Operations
According to Bilich, 'organizing' is "determining what tasks are to be done, who is to do them, how the tasks are to be grouped, who reports to whom, and where decisions are to be made (2000, p. 15). Thus, organizing refers to important dynamic aspects what basis the tasks require attention and who should have the authority to make decisions. Reinertsen defines organizing as "the process of identifying and grouping the work to be performed, defining and delegating responsibility and authority, and establishing relationships for the purpose of enabling people to work most effectively together in accomplishing objectives" (1999, p. 64). According to these definitions, organizing is a management function involving assigning duties, grouping tasks, holding the right parties accountable and allocating resources to carry out a specific plan in an efficient manner. Community Bank could benefit tremendously by organizing loan activities and resources in a more systematic way which would provide numerous organizational benefits, including:
Helping employees develop a clear picture of the tasks he or she is expected to accomplish;
Supporting business plans and establishing accountability and an appropriate line of authority;
Creating clear channels of communication and transparency;
Maintaining a logical flow of day-to-day activities to support workers in easily accomplishing their tasks;
Making efficient use of resources and avoiding conflict and duplication of effort; and Coordinating activities that are diverse in nature and building harmonious relationships among members involved in those activities.
The improved planning and organizing of Community Bank's loan operations and other back-office functions will enable the company to process more customer transactions with fewer resources. This can drive down costs, enabling more competitive pricing and improving bottom-line profitability (Homann et al., 2004, p. 34). It will improve customer satisfaction through higher levels of service and more accurate loan approvals with faster turnaround and closings. By employing workforce optimization (WFO) solutions specifically designed for back-office operational areas such as loan origination, servicing and collection, Community Bank can also improve the effectiveness of employees.
Improving Responsiveness to Customers
Because customers are vital to Community Bank's survival, it is important for senior management to promote operational strategies to respond to their needs. Regardless of industry, universal traits that customers prefer include low prices, high quality offerings with creative and customizable features, quick service, and customizable products (Menconi & Desmond 2000, p. 50). Community Bank of Perth has tried to design operational systems that possess these attributes. It is important to evaluate the success or failure of the revamped process since the volume of refinancing requests is so much greater than it has ever been before. Managers have embraced new operations management techniques in an effort to attract new customers and provide better service to all customers. Enhancements have included the addition of better loan product options, new application procedures, and the addition of new departments — all while keeping service fees at a minimum. Several homegrown tools were developed to try to align employees, processes, and systems. However, this has created certain silos that hinder enterprise-wide productivity (Garratt & Keister 2009, p. 311). Thus, there is room for enhancement within the operational approaches of Community Bank of Perth.
We can look at this in more detail by examining actual customer feedback. This representative (not exhaustive) sampling of customer commentary collected by loan servicing specialists highlights key areas of our operational flow that are presenting challenges and exposes area for improvement. The comments that follow are presented for consideration, along with recommended improvements that will help address customer concerns and improve processes.
Comment #1
"I refinanced with the same bank that held my original loan, thinking erroneously that I could save time and money. You took two months longer processing my loan than the other bank would have, and the money I saved on closing costs was more than eaten up by the extra month's higher mortgage payments."
Customers expect high levels of customer service, particularly when they have abandoned loyalty to an existing loan provider in favor of Community Bank. Lengthy loan processes threaten not only our customer base and satisfaction ratings, but can also potentially damage the company brand by poor reviews and word of mouth experiences. The five step process now in place to refinance a loan includes four Community Bank personnel members — a loan agent, a loan processor, a closing agent and a loan specialist — and also depends heavily on the turnaround time of the customer's own real estate attorney to coordinate the necessary inspections and submit documentation back to Community Bank.
The challenges are that there is no single point of contact for customers. In addition, there are several manual processes that slow the processing of the loan. This is further complicated by a lack of transparency in the process. Without automated systems, the various players involved cannot easily communicate, and when they do, there is no way to see the input, output, and outcome of other parts of the loan process. All of this can be rectified with tighter management and setting a new standard of ownership through appointed account managers who develop a rapport with the customer, are accountable for the loan process from start to finish and ensure that the workflow on the loan is coordinated properly and closed in a timely fashion.
As Fluss posits, an organization that provides a product of higher quality for the same price as its competitors is being more responsive to its customers (2009, p. 12). Community Bank should be using a more sophisticated and technically advanced customer relationship management (CRM) system to enable collaboration on loans (including access to loan history) and provide a clear view of the loan process for customers (Compton 2004, p. 32). Customers need online access to their loan information and an outline of subsequent next steps so that they stay informed.
For instance, if there is a bottleneck in the process, the issue may lie with the customer's attorney and not Community Bank. By seeing that an inspection is creating a stall in the process, the customer can then reach out to their attorney and help influence and prompt this part of the process. CRM solutions can help bring all involved parties into the same knowledge thus improving turnaround times and overall collaboration (Britt 2005, p. 39).
Consider the example of Citibank, one of the leading global financial institutions. They implemented CRM to increase responsiveness to customers (Fan et al., 2010, p. 181). The bank views its customer base and their level of loyalty as determining factors in Citibank's future success. First, the company identified the factors that dissatisfied its customers. It then implemented an organizational — wide CRM system as a means of increasing employee responsiveness. The results were remarkable. The CRM program reduced by 75% the number of hand-offs required to process a loan request, thus reducing the average response time down to under a day!
Comment #2
"I just got a call from someone at your bank claiming my mortgage payment was overdue. How can it be overdue when you withdraw it automatically from my cheque account?"
Community Bank needs a systematic approach to improving payment processing. Once electronic data is received, the examination process could be more automated. Receipt and acceptance data could be compared electronically to account and invoice information to help ensure that payment authorization is valid and at the same time reduce the risk of errors in the process (Garratt & Keister 2009, p. 316). Also, automation could reduce the cost of the examination process due to the elimination of manual reconciliation procedures, including unnecessary calls to customers. The time and effort needed to locate receiving reports would also not exist, and prompt payments could be more easily processed. From a customer standpoint, this also allows them to avoid unwarranted late payment fees.
It should be noted that implementation of available technologies does not change the requirement of auditing transactions. Authorizations must be maintained and the rigors of invoice examination should not be compromised (Homann et al. 2004, p. 35). Senior managers must clearly communicate employee responsibilities in the face of changes that make their jobs easier. Although automation of payment processes helps streamline operations, the basic responsibilities of the loan servicing specialist should remain the same. They must have sufficient knowledge of the automated systems in order to carry out their responsibilities effectively. They are still responsible for making sure that invoices authorized for payment are legal, valid, and correct and that automatic withdrawals are accurate and updated in customer files.
Comments #3 & #4
"How come you do everything in writing and through the mail? If you would just call and ask me these questions instead of sending forms for me to fill out, things would go much more quickly."
"I received a letter from one of your loan-payment specialists today, along with a stack of forms to complete specifying how I want to set up my mortgage payments. I signed all these at closing — don't you read your own work? I'm worried that if I fill them out again you'll withdraw the payment twice from my account!"
Community Bank needs to decrease its reliance on paper and manual processes. Forms should be made available for online submission. Submitted paperwork can be securely scanned and stored for reference purposes allowing easy retrieval by other employees who may need access to pertinent information (Compton 2004, p. 33). This can be an extension of new CRM solutions. As an added bonus, electronic documents and automated processes all work to save both time, money…and trees.
"Green" options like digital signatures, rights management, and secure electronic data are particularly applicable for financial institutions (Fan et al. 2010, p. 180). They not only allow for significant cost savings, but also improve security and prevent fraud. Most importantly, and as evidenced by the customer feedback, customers want them. Studies show that 57% of consumers are interested in Green Banking, with 43% indicating that they are more likely to do business with companies they perceive to be "green" (Menconi & Desmond 2000, p. 50). Charter One Bank automated their closing packages with the idea of saving money. But they helped the environment as well by not only reducing their reliance on paper for the printing of closing packages, but also by reducing the need to ship all their packages over-land. (Fan et al. 2010, p. 181).
Further, these specific customer comments hint to the problem presented by the lack of an account manager to shepherd the loan process. Customers clearly have a desire to speak to a live person who is intimately familiar with the details of their loan. These comments suggest that perhaps — despite our best efforts — Community Bank's process is being perceived as cold and uncoordinated. By adding account managers that remain tied to a customer throughout the loan process, this pain point can be alleviated. While this may require further investments in human resources, it will offer support to loan and closing agents and help ensure that the customers receive the timely feedback they need. Timelines will be more closely monitored and customer expectations can be better managed, rather than all employees having to take a reactionary approach after problems have arisen.
Comment #5
"If I haven't made any additions to my house or property in the last year, you appraised it last year, and you have access to my tax assessment, why bother with another appraisal? You guys just like to pass around the business."
Every loan should include a thorough review of not only the overall process, but also any and all applicable external factors — such as regulations, statutes and industry standards — that may impact the need for and frequency of assessments. This is critical to managing customer expectations and can best be handled during the third stage of the process (loan closing) where Community Bank is engaging with both the customer and their attorney.
Comments #6 & #7
"I never know who to call for what. You have so many people working on my file. I know I've repeated the same thing to a dozen different people."
"It took so long to get my loan approved that my credit report, appraisal report, and termite inspection report expired. You should pay for the new reports, not me."
The organization of the current loan process involves numerous functional groups and a complex structure. Some processes are automated, but much of the work is manual, with no electronic means of capturing or sharing data. There are multiple handoffs from one employee to another include initial customer facing and data entry, examination, review and final approval to close. In such an environment, tracking work and identifying bottlenecks can be both difficult and time consuming (Britt 2005, p. 41). Turnaround times can range from days and weeks to months. Effectively tracking and reporting on the aging of items is critical to helping ensure deadlines are met.
As previously stated, a central point of contact on all loans can help ensure that loans are progressing appropriately. Community Bank's current loan process is comprehensive, but there needs to be an account manager to guide borrowers through loan modification and refinancing processes. This helps instill a sense of trust and loyalty in customers.
There is a simple operational management exercise that can be carried out to help redefine our processes yet again. CPM (Critical Path Method) and PERT (Project Evaluation Review Technique) frameworks can enable managers to establish practical and cost effective approaches to workflow planning (Reinertsen 1999, p. 64). CPM/PERT can help answer questions such as: How long will the entire project take to be completed? Are there critical activities or tasks that can potentially delay the entire project if they are not completed on time? Both techniques emphasize that a small set of activities, which make up the longest path through the activity network, control the entire project. The longest path requires the most attention as early as possible in the process. Steps in implementing these techniques include defining the all tasks; ordering the activities and understanding the relationships between them; connecting the activities; assigning time and costs estimates to each one; defining the critical path of the network, and using the network to fully plan, schedule; monitor and control the ultimate project (Garratt & Keister 2009, p. 64).
Community Bank owes it to customers, to ensure that loans are processed in a timely manner. When we fail to live up to this standard, we should absorb costs if it means preserving the overall customer relationship. It is the right thing to do, and also places more onus and accountability on everyone involved in the loan process.
Comment #8
"I drove down to your office in person today to deliver the lawyer's papers, and I hoped to return them with your signature and whatever else you add to the closing packet. The loan specialist said that the closing agent wouldn't get to my file until the morning of the scheduled closing and that if she hit a snag, the closing could be postponed! I'm taking off half a day from work to attend the closing and "rescheduling" is not convenient. I know you have lots of business, but I don't like being treated this way."
As stated, personalized customer service and relationship management is sorely lacking in Community Bank's processes. If we take the necessary steps to invest in the right CRM and human resources, customer support measures such as advance notice of impending schedule changes can be achieved in a way that will safeguard the bottom line of the business.
Conclusion
Community Bank has done a great job of keeping up with customer demand for loan products by revisiting loan processes and reorganizing the business into key functional departments. However, poor workload balancing with current volume levels is leading to increased costs in the form of lower quality, delays, errors, and lower customer satisfaction. Higher costs can result in non-competitive pricing.
Automating loan operations, making data more available and accessible, and adding personnel such as account managers to oversee the overall process will ensure that the necessary customer support and account coordination occurs. Should these measures be taken, Community Bank stands to gain the ability to drive down costs, employ more competitive pricing, enhance quality, improve processing and turnaround times, and heighten bottom-line profitability — all while maximizing and enhancing the customer experience (Homann et al. 2004, p. 36).
Prompt, accurate processing of loan applications requires excellence in back-office operations. Errors in back-office processing can create up to 20% of the volume of customer inquiries (Fluss 2009, p. 12). Reducing error rates can take care of many service issues and minimize rework. Community Bank of Perth should look at further investments in technology and CRM products tailored to the banking and home loan industry.
For instance, OpenText (www.bps.opentext.com) is a technical solution that could very cost effectively provide a business process model that would enable efficient paperless loans and improve customer onboarding and loan servicing. Smaller, community-based financial institutions such as ours have used OpenText to streamline their processes by 50% or more — removing manual steps, cutting cycle times, enabling efficient exception processing, and stopping the paper chase — to improve closure rates and offer more time to engage and serve customers (Fan et al., 2009, p. 183). Such an investment can help optimize operations by reviewing the who, what, when, where, why and how of the way in which work is actually performed and the ways employees are accessing information, completing tasks (and in what order), and managing their time. Improvements in these areas align operational processes with overall business objectives.
Community Bank can achieve superior responsiveness to customers through quality and efficiency measures, but it will require a thoughtful shift in management operations and in the organizational culture. Making these techniques work can pose a significant challenge that calls for hard work and persistence and a top-down communication plan will help to garner support from each department. With everyone on board, success can be achieved.
References
1. Bilich, F 2000, 'Total quality management: quality macro-function model for banks. (Cover story)', Total Quality Management, 11, 1, p. 15, Academic Search Premier, EBSCOhost, viewed 16 September 2012.
2. Brandt, D 2012, 'Work Perfect', Industrial Engineer: IE, 44, 9, p. 66, Academic Search Premier, EBSCOhost, viewed 16 September 2012.
3. Britt, P 2005, 'Finding the Formula For Successful Cm', Econtent, 28, 1/2, pp. 38-42, Academic Search Premier, EBSCOhost, viewed 16 September 2012.
4. Compton, J 2004, 'CRM Is Go!', CRM Magazine, 8, 10, pp. 30-35, Academic Search Premier, EBSCOhost, viewed 16 September 2012.
5. Fan, W, Fang, H, & Li, Y 2010, 'The Application of Customer Relationship Management in Investment Banks', Asian Social Science, 6, 10, pp. 178-183, Academic Search Premier, EBSCOhost, viewed 16 September 2012.
6. Ferreira, M, & Andrade, M 2011, 'Management Optimization Problems', International Journal Of Academic Research, 3, 2, pp. 647-654, Academic Search Premier, EBSCOhost, viewed 16 September 2012.
7. Fluss, D 2009, 'Will Customer Service Be Another Casualty of the Recession?', CRM Magazine, 13, 5, p. 12, Academic Search Premier, EBSCOhost, viewed 16 September 2012.
8. Fluss, D 2009, 'Workforce Optimization Is the Optimal Goal', CRM Magazine, 13, 5, pp. 48-49, Academic Search Premier, EBSCOhost, viewed 16 September 2012.
9. Garratt, R, & Keister, T 2009, 'Bank runs as coordination failures: An experimental study', Journal Of Economic Behavior & Organization, 71, 2, pp. 300-317, Academic Search Premier, EBSCOhost, viewed 16 September 2012.
10. Homann, U, Rill, M, & Wimmer, A 2004, 'Flexible Value Structures In Banking', Communications Of The ACM, 47, 5, pp. 34-36, Academic Search Premier, EBSCOhost, viewed 16 September 2012.
11. Menconi, P, & Desmond, J 2000, 'It's the Customer, Stupid', Software Magazine, 20, 2, p. 50, Academic Search Premier, EBSCOhost, viewed 16 September 2012.
12. Reinertsen, D 1999, 'Solving the PERT mystery', Electronic Design, 47, 8, p. 64H, Academic Search Premier, EBSCOhost, viewed 16 September 2012.
---
Are you busy and do not have time to handle your assignment? Are you scared that your paper will not make the grade? Do you have responsibilities that may hinder you from turning in your assignment on time? Are you tired and can barely handle your assignment? Are your grades inconsistent?
Whichever your reason is, it is valid! You can get professional academic help from our service at affordable rates. We have a team of professional academic writers who can handle all your assignments.
Plagiarism free papers
Timely delivery
Any deadline
Skilled, Experienced Native English Writers
Subject-relevant academic writer
Adherence to paper instructions
Ability to tackle bulk assignments
Reasonable prices
24/7 Customer Support
Get superb grades consistently
Online Academic Help With Different Subjects
Literature
Students barely have time to read. We got you! Have your literature essay or book review written without having the hassle of reading the book. You can get your literature paper custom-written for you by our literature specialists.
Finance
Do you struggle with finance? No need to torture yourself if finance is not your cup of tea. You can order your finance paper from our academic writing service and get 100% original work from competent finance experts.
Computer science
Computer science is a tough subject. Fortunately, our computer science experts are up to the match. No need to stress and have sleepless nights. Our academic writers will tackle all your computer science assignments and deliver them on time. Let us handle all your python, java, ruby, JavaScript, php , C+ assignments!
Psychology
While psychology may be an interesting subject, you may lack sufficient time to handle your assignments. Don't despair; by using our academic writing service, you can be assured of perfect grades. Moreover, your grades will be consistent.
Engineering
Engineering is quite a demanding subject. Students face a lot of pressure and barely have enough time to do what they love to do. Our academic writing service got you covered! Our engineering specialists follow the paper instructions and ensure timely delivery of the paper.
Nursing
In the nursing course, you may have difficulties with literature reviews, annotated bibliographies, critical essays, and other assignments. Our nursing assignment writers will offer you professional nursing paper help at low prices.
Sociology
Truth be told, sociology papers can be quite exhausting. Our academic writing service relieves you of fatigue, pressure, and stress. You can relax and have peace of mind as our academic writers handle your sociology assignment.
Business
We take pride in having some of the best business writers in the industry. Our business writers have a lot of experience in the field. They are reliable, and you can be assured of a high-grade paper. They are able to handle business papers of any subject, length, deadline, and difficulty!
Statistics
We boast of having some of the most experienced statistics experts in the industry. Our statistics experts have diverse skills, expertise, and knowledge to handle any kind of assignment. They have access to all kinds of software to get your assignment done.
Law
Writing a law essay may prove to be an insurmountable obstacle, especially when you need to know the peculiarities of the legislative framework. Take advantage of our top-notch law specialists and get superb grades and 100% satisfaction.
What discipline/subjects do you deal in?
We have highlighted some of the most popular subjects we handle above. Those are just a tip of the iceberg. We deal in all academic disciplines since our writers are as diverse. They have been drawn from across all disciplines, and orders are assigned to those writers believed to be the best in the field. In a nutshell, there is no task we cannot handle; all you need to do is place your order with us. As long as your instructions are clear, just trust we shall deliver irrespective of the discipline.
Are your writers competent enough to handle my paper?
Our essay writers are graduates with bachelor's, masters, Ph.D., and doctorate degrees in various subjects. The minimum requirement to be an essay writer with our essay writing service is to have a college degree. All our academic writers have a minimum of two years of academic writing. We have a stringent recruitment process to ensure that we get only the most competent essay writers in the industry. We also ensure that the writers are handsomely compensated for their value. The majority of our writers are native English speakers. As such, the fluency of language and grammar is impeccable.
What if I don't like the paper?
There is a very low likelihood that you won't like the paper.
Reasons being:
When assigning your order, we match the paper's discipline with the writer's field/specialization. Since all our writers are graduates, we match the paper's subject with the field the writer studied. For instance, if it's a nursing paper, only a nursing graduate and writer will handle it. Furthermore, all our writers have academic writing experience and top-notch research skills.
We have a quality assurance that reviews the paper before it gets to you. As such, we ensure that you get a paper that meets the required standard and will most definitely make the grade.
In the event that you don't like your paper:
The writer will revise the paper up to your pleasing. You have unlimited revisions. You simply need to highlight what specifically you don't like about the paper, and the writer will make the amendments. The paper will be revised until you are satisfied. Revisions are free of charge
We will have a different writer write the paper from scratch.
Last resort, if the above does not work, we will refund your money.
Will the professor find out I didn't write the paper myself?
Not at all. All papers are written from scratch. There is no way your tutor or instructor will realize that you did not write the paper yourself. In fact, we recommend using our assignment help services for consistent results.
What if the paper is plagiarized?
We check all papers for plagiarism before we submit them. We use powerful plagiarism checking software such as SafeAssign, LopesWrite, and Turnitin. We also upload the plagiarism report so that you can review it. We understand that plagiarism is academic suicide. We would not take the risk of submitting plagiarized work and jeopardize your academic journey. Furthermore, we do not sell or use prewritten papers, and each paper is written from scratch.
When will I get my paper?
You determine when you get the paper by setting the deadline when placing the order. All papers are delivered within the deadline. We are well aware that we operate in a time-sensitive industry. As such, we have laid out strategies to ensure that the client receives the paper on time and they never miss the deadline. We understand that papers that are submitted late have some points deducted. We do not want you to miss any points due to late submission. We work on beating deadlines by huge margins in order to ensure that you have ample time to review the paper before you submit it.
Will anyone find out that I used your services?
We have a privacy and confidentiality policy that guides our work. We NEVER share any customer information with third parties. Noone will ever know that you used our assignment help services. It's only between you and us. We are bound by our policies to protect the customer's identity and information. All your information, such as your names, phone number, email, order information, and so on, are protected. We have robust security systems that ensure that your data is protected. Hacking our systems is close to impossible, and it has never happened.
How our Assignment  Help Service Works
You fill all the paper instructions in the order form. Make sure you include all the helpful materials so that our academic writers can deliver the perfect paper. It will also help to eliminate unnecessary revisions.
2.      Pay for the order
Proceed to pay for the paper so that it can be assigned to one of our expert academic writers. The paper subject is matched with the writer's area of specialization.
3.      Track the progress
You communicate with the writer and know about the progress of the paper. The client can ask the writer for drafts of the paper. The client can upload extra material and include additional instructions from the lecturer. Receive a paper.
4.      Download the paper
The paper is sent to your email and uploaded to your personal account. You also get a plagiarism report attached to your paper.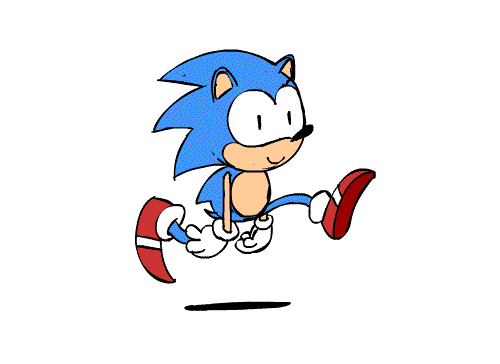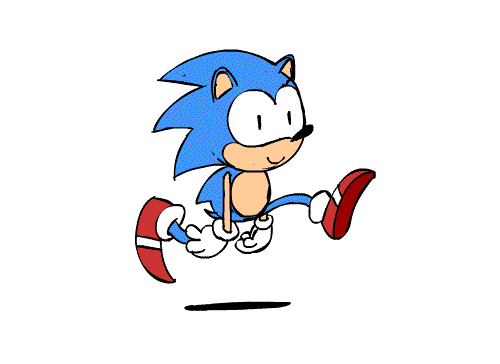 PLACE THIS ORDER OR A SIMILAR ORDER WITH US TODAY AND GET A PERFECT SCORE!!!
---