Future of health care in the St. Louis area
This paper presents a detailed examination of the future of health care in the St. Louis area. Included in the paper are discussions about economics and population issues as well as changes hat are coming. The writer addresses many economic issues including good and services and resources in the health care industry currently as well as the future projections. There were 12 sources used to complete this paper.
Don't use plagiarized sources. Get Your Custom Essay on
Future of health care in the St. Louis area
Just from $9/Page
The cost of obtaining health care in the United States has been the topic of tremendous controversy for many years. While some argue that the nation needs to go to socialized medicine similar to the Canadian delivery mode others believe America has the best health care system in the world if only the costs would become more reasonable. The St. Louis MO area is no stranger to rising health care costs. St. Louis is an extremely diverse city which boasts high rise condos, as well as low rent projects. It is the type of area in which the rising costs of health care delivery threatens to choke millions of its area residents. Those who are well off are not immune either. Their taxes are paying for the public health care system that the poor are drawing on and then they have to cover the cost of their own health care needs and insurance costs. In addition to the economic diversity issues and the St. Louis health care system there is a large elderly population in St. Louis. The elderly are being negatively affected by rising health care costs as well. While the nation at large wrestles with the health care delivery system that it has grown to monster proportions the St. Louis area scrambles to determine if there are ways to cut delivery costs, thereby cutting the cost to the consumer. There are many issues to be examined when the topic of health care costs arises. There are basic economic questions as well as discussions about health care for the elderly, health care through public service delivery, and the cost of insurance premiums today and in the future. Another important aspect of any health care discussion is the future. The rising costs and difficult time delivering health care to those who need it is something that is at the limit by many economic and delivery standards. The future looms large ahead and to date there have been no concrete and viable solutions discovered. The question of health care costs and delivery for many diverse styles of populations currently and in the future is becoming more important with each passing year. As the nation struggles to figure out a solution, the St. Louis area scrambles with the same questions locally.
AREA SPECIFIC TROUBLES
The St. Louis area continues to grow as people begin to stretch across the nation in efforts to find the best possible life for themselves and their families. There are several factors that are currently affecting the economic status of the area. One of the first things that affect the current economic status of the area residents is the sagging economy. Through the 1990's the nation enjoyed an economic boon which by the very nature of the world drove the price of many goods and services through the roof. When the economy began to backslide and go into a slump, as history has proven over and over it will do, the cost of health care remained stationary to the pre-slump era. Those who were laid off found themselves without insurance while those who still had jobs discovered it was more difficult to pay the co-pays and the non-covered medical needs.
The St. Louis area health care needs have been examined for a long time. One of the most controversial things that occurred in recent years was the big company insurance cost increases that occurred several years ago (VandeWater, 1998). "Big employers in St. Louis got slapped with some of the highest health insurance rate increases in the country this year, according to a report by Hewitt Associates. The human-resources consulting firm said the average insurance premium here climbed 7.8% to $4,371 per employee. Nationally, the average cost of health plans provided by large employers rose an average of 3.7% to $4,033 per employee. The report, which Hewitt is releasing today, says rate increases in St. Louis outpaced increases in all of the top 20 U.S. markets (VandeWater, 1998). "
This and other problems with health care delivery and cost in the St. Louis area have caused uproar in communities from all different economic backgrounds for better and more affordable health care. Those who work in the economics of the industry are struggling to discover how to deliver better care for less money and how to provide for the poverty stricken and the uninsured. St. Louis is currently facing an underemployment crisis in the area, which further exacerbates the need for a revamped health care cost system that will extend into the future. Over the next fifteen years there are going to be changes in the national as well as local economy, which will translate into changes in the health care industry as well. This proposal addresses the needs as well as the future needs that will be foreseen. Many of the problems are universal to the nation as well as the local area.
St. Louis has the largest hospital health care association in the nation and with that comes the responsibility of leading the way in the way of health care delivery of goods and services as well as cost for those goods and services. "In his role as chairman of the nation's largest hospital and health system association, Brown, the CEO, will play a key role in identifying and working on the association's top priorities. The AHA, founded in 1898, represents 5,000 of the nation's hospitals and health systems. The AHA provides education for health care leaders in important issues and trends (Health, 1999). "
CARE FOR THE POOR
One of the biggest issues facing the St. Louis area is what to do about health care and delivery for the poor. This is a national issue but with St. Louis' current underemployment crisis it is a definite need for the area.
For several years there has been a commission to try and revamp and improve health care goods and services for the poor (Schlinkmann, 2001). There is an agency in place through the commission that handles all aspects of public health care. The commission is charged with collecting data on how the system delivers and what the costs of that delivery amount to. This is being done in the effort to be able to better delivery in the future and provide better service at lower costs to the consumer as well as the taxpayers. "Sources said the state, city and county governments together will provide $400,000 of the new commission's $600,000 budget. The remainder will come from the St. Louis 2004 organization's health care initiative, which will merge into the new agency. Gov. Bob Holden and County Executive George R. "Buzz" Westfall will join Slay in announcing details of the commission. Also taking part will be the co-chairmen of a committee on indigent care – James Buford, president of the Urban League of Metropolitan St. Louis, and Dr. William Danforth, former chancellor of Washington University (Schlinkmann, 2001). "
When it comes to public health care St. Louis has some of the worst statistics in the entire nation. "Like many other urban areas, St. Louis has a fragmented health care safety net that includes government-supported health centers, health departments, local hospitals, medical schools, social service agencies, faith-based organizations and community practitioners (Crane, 2002). This safety net is the source of health care for 175,000 uninsured and many underinsured citizens of St. Louis city and county (Crane, 2002)." One proactive step has been to ask a focus group of 350 people to discuss the biggest problems and possible solutions for the future. Currently and in the future it is important to provide working groups who will insure that immigrants and the uninsured will be able to access needed health care. While it can be costly to deliver health care goods and services to this population, not doing so will be even more costly as illnesses and disorders worsen before the patient begins diagnostic procedures and treatments. Refugees and immigrants are particularly susceptible to the problem of obtaining health care services. "Commitments were made to support legislative initiatives to preserve and enhance Medicaid coverage for children and to expand the number of dentists and physicians participating in Missouri's Medicaid program Strategies and tactics were developed to tackle this problem via a partnership that includes faith-based organizations, a community health center, Medicaid HMOs and such groups as Nurses for Newborns (Crane, 2002)."
If the St. Louis area is to narrow the gap in health care services between rich and poor, it must improve primary care for the uninsured rather than continuing to rely on emergency rooms to handle the brunt of their care. The cost for this style of medical care delivery is very expensive. It is important currently and in the next fifteen years to develop a health care system that allows for the uninsured to receive care at costs that can be afforded and if not afforded then absorbed by the taxpayers. Over the next decade and a half it will become vital to promote and develop programs that allow for goods a services to be delivered even to those who are not insured (Kohler, 2001).
The St. Louis area is fraught with rising medical care costs. Those costs are forcing companies to either raise the employee premiums or stop offering insurance all together. In the future years to come there has to be a method designed that will allow for the continued coverage of workers while providing low cost health services to the uninsured and unemployed (Are, 1999).
Health care is vital to all Americans, especially to those 44 million or so — including children — who have no health insurance. That said, the problem lies in determining what health care proposal is best and how it is to be funded. I realize there are no simple solutions, but what I find encouraging is the fact that virtually all of the presidential candidates have put this matter high on the list of their national priorities." One of the most important things that will be focused on over the next 15 years will be the inefficiency that is currently being observed in the health field industry (Are, 1999). Cutting out waste will be a primary goal in the area for the purpose of saving money and being able to reduce the charge to the consumer in the long run for their health care systems.
Many people think that if hospital administrators manned the check-out at the grocery, three bags of groceries would total $2,317.86(Are, 1999). It's the outrageous cost of a hospital gown or an extra strength aspirin that makes the average person flinch. My solution is to put WalMart in charge of hospital goods and services. How many layers of useless bureaucracy and fat would be eliminated! Hospital gowns at three for $1, instead of $9.50 each (Are, 1999). Given a willingness to change and adapt, the nation 'can provide more people better care (Are, 1999).' The nation's health care infrastructure and medical technology are comparable to any. However, to assure our long-term survival as a vigorous society, we must be willing to adapt. We must make our unlimited potential accessible to all. Single payer universal health care: the time has come (Are, 1999)!"
The problem is a lack of proactive decision-making. It seems that for years the health care system has been stagnate and content to leave things status quo. It is only very recently that the consumer has become extremely vocal about its desire to have more affordable health care and to have health care options for everyone (Are, 1999).
THE ELDERLY
The system is out priced for most everyone in the area but the elderly are being hit especially hard. In the future it is vital that the area include a plan to lower the cost for elderly health care. One of the chief problems for the elderly is the cost of prescription medications (Neal, 1998). When the population ages it demands more prescriptions and it happens at a time when many are on fixed retirement incomes (Neal, 1998). The plan for the next fifteen years will have to provide alternatives to the current pharmacy cost foundation (Neal, 1998). As the elderly populations expand there will be changes in the way care is delivered. Most likely there will be more home care and more outpatient care to be able to conform to the budget needs of the elderly (Neal, 1998). In addition there will be a need for lower cost prescription medications as well as other medical supplies that are often used by the elderly.
As changes occur in health care spending there needs to be a positive leverage of delivery. This will be accomplished with the use of more nurses and PAS and fewer physician meetings. The physicians will of course be overseeing the actions of their underlings but the lower cost of hiring PAS and nurse practioners will allow the elderly to improve their health care accessibility while not charging them for doctor visits (Neal, 1998).
Within the next fifteen years there will be changes in third party reimbursement. While there is a movement for socialized medicine it probably will not happen in the next decade and a half. Public insurance is going to have to change to include more of the elderly and provide better care for them. Private insurance will not likely increase for the elderly because by the time someone reaches the age to qualify they have a higher chance of having disqualifying conditions or illnesses. Public health insurance will have to be broadened to better cover the elderly and pay for prescriptions, which at this time Medicare does not do. This facility will be encouraged to provide charity care to cover anything that is not covered under the elderly plans. The encouragement to do this will be facilitated by a drive to use the generousness of the facility in advertising to bring in paying consumers and to encourage insurance companies to sign contracts with this facility for their employees that are covered. This will be encouraged by letting the insurance companies advertise they send their consumers to this facility which is giving away medical care to those who cannot become insured.
Price elasticity and non-economic factors have always and will always affect the health care industry. Hopefully over the next few years the public will demand that the elasticity of medical costs be halted.
NATIONAL PROBLEMS
While the problems discussed here are St. Louis specific there is a national cry for an improved health care system as well. Rising costs are hurting residents throughout the nation and there does not seem to be an end in sight. While there are public medicalprograms formany there are those who work but are not insured that are falling through the cracks. As the future marches in it will become very important that costs be reduced. One of the most efficeinet ways to reduce the costs is to cut waste. Waste is a large factor in why it costs so much for the consumer to receive care. If the industry would devote itself to locating, and cutting out wasted spending regardless of the political fallout then those savings could be passed on to the consumer and the insurance companies who could begin to lower their premiums. St. Louis is reflective of the rest of the nation when it comes to the health care needs of its residents. Elderly, poor and children are being left in the cold when it comes to solid medical care and it is something that threatens to crippled the nation eventually.
References
Ron Ashworth And James Crane, COORDINATED PLANNING HAS FINALLY BEGUN., St. Louis Post-Dispatch, 04-02-2002, pp B7.
Judith VandeWater; Of The Post-Dispatch, SLU EXECUTIVE WILL BE DIRECTOR OF FOUNDATION FOR HEALTH CARE., St. Louis Post-Dispatch, 08-21-2001, pp B2.
Author not available, ST. LOUIS HEALTH CARE EXECUTIVE SWORN IN AS CHAIRMAN OF NATION'S LARGEST HOPSITAL ASSOCIATION., U.S. Newswire, 02-01-1999.
Author not available, RECENT EVENTS IN THE HISTORY OF PUBLIC HOSPITALS IN ST. LOUIS., St. Louis Post-Dispatch, 12-19-1999, pp B4.
Jeremy Kohler; Of The Post-Dispatch, HEALTH OFFICIAL CALLS FOR BETTER PRIMARY CARE FOR UNINSURED., St. Louis Post-Dispatch, 11-02-2001, pp B2.
Bill Smith; Of The Post-Dispatch, REPORT PUTS ST. LOUIS BABIES AT HIGH RISK TO GROW UP POOR, UNDEREMPLOYED AREA IS BEHIND MOST OTHER BIG CITIES IN CHILD WELFARE., St. Louis Post-Dispatch, 12-16-1999, pp A1.
Judith VandeWater; Of the Post-Dispatch, ST. LOUIS GETS BIG HEALTH CARE BILL INSURANCE HIKE IS ONE OF LARGEST IN U.S.., St. Louis Post-Dispatch, 12-08-1998, pp C1.
Mark Schlinkmann; Regional Political Correspondent, PANEL WILL COORDINATE HEALTH CARE FOR POOR., St. Louis Post-Dispatch, 07-20-2001, pp B5.
Author not available, HERE ARE DIFFERENT VIEWS ON HOW TO PROVIDE AFFORDABLE HEALTH CARE TO CITIZENS OF OUR AREA.., St. Louis Post-Dispatch, 12-19-1999, pp B5.
Author not available, MAKING IT HAPPEN., St. Louis Post-Dispatch, 11-10-2001, pp 30.
Jean P. Neal, HOW CAN WE ENSURE HEALTH CARE FOR ALL?., St. Louis Post-Dispatch, 06-01-1998, pp B7.
---
Are you busy and do not have time to handle your assignment? Are you scared that your paper will not make the grade? Do you have responsibilities that may hinder you from turning in your assignment on time? Are you tired and can barely handle your assignment? Are your grades inconsistent?
Whichever your reason is, it is valid! You can get professional academic help from our service at affordable rates. We have a team of professional academic writers who can handle all your assignments.
Plagiarism free papers
Timely delivery
Any deadline
Skilled, Experienced Native English Writers
Subject-relevant academic writer
Adherence to paper instructions
Ability to tackle bulk assignments
Reasonable prices
24/7 Customer Support
Get superb grades consistently
Online Academic Help With Different Subjects
Literature
Students barely have time to read. We got you! Have your literature essay or book review written without having the hassle of reading the book. You can get your literature paper custom-written for you by our literature specialists.
Finance
Do you struggle with finance? No need to torture yourself if finance is not your cup of tea. You can order your finance paper from our academic writing service and get 100% original work from competent finance experts.
Computer science
Computer science is a tough subject. Fortunately, our computer science experts are up to the match. No need to stress and have sleepless nights. Our academic writers will tackle all your computer science assignments and deliver them on time. Let us handle all your python, java, ruby, JavaScript, php , C+ assignments!
Psychology
While psychology may be an interesting subject, you may lack sufficient time to handle your assignments. Don't despair; by using our academic writing service, you can be assured of perfect grades. Moreover, your grades will be consistent.
Engineering
Engineering is quite a demanding subject. Students face a lot of pressure and barely have enough time to do what they love to do. Our academic writing service got you covered! Our engineering specialists follow the paper instructions and ensure timely delivery of the paper.
Nursing
In the nursing course, you may have difficulties with literature reviews, annotated bibliographies, critical essays, and other assignments. Our nursing assignment writers will offer you professional nursing paper help at low prices.
Sociology
Truth be told, sociology papers can be quite exhausting. Our academic writing service relieves you of fatigue, pressure, and stress. You can relax and have peace of mind as our academic writers handle your sociology assignment.
Business
We take pride in having some of the best business writers in the industry. Our business writers have a lot of experience in the field. They are reliable, and you can be assured of a high-grade paper. They are able to handle business papers of any subject, length, deadline, and difficulty!
Statistics
We boast of having some of the most experienced statistics experts in the industry. Our statistics experts have diverse skills, expertise, and knowledge to handle any kind of assignment. They have access to all kinds of software to get your assignment done.
Law
Writing a law essay may prove to be an insurmountable obstacle, especially when you need to know the peculiarities of the legislative framework. Take advantage of our top-notch law specialists and get superb grades and 100% satisfaction.
What discipline/subjects do you deal in?
We have highlighted some of the most popular subjects we handle above. Those are just a tip of the iceberg. We deal in all academic disciplines since our writers are as diverse. They have been drawn from across all disciplines, and orders are assigned to those writers believed to be the best in the field. In a nutshell, there is no task we cannot handle; all you need to do is place your order with us. As long as your instructions are clear, just trust we shall deliver irrespective of the discipline.
Are your writers competent enough to handle my paper?
Our essay writers are graduates with bachelor's, masters, Ph.D., and doctorate degrees in various subjects. The minimum requirement to be an essay writer with our essay writing service is to have a college degree. All our academic writers have a minimum of two years of academic writing. We have a stringent recruitment process to ensure that we get only the most competent essay writers in the industry. We also ensure that the writers are handsomely compensated for their value. The majority of our writers are native English speakers. As such, the fluency of language and grammar is impeccable.
What if I don't like the paper?
There is a very low likelihood that you won't like the paper.
Reasons being:
When assigning your order, we match the paper's discipline with the writer's field/specialization. Since all our writers are graduates, we match the paper's subject with the field the writer studied. For instance, if it's a nursing paper, only a nursing graduate and writer will handle it. Furthermore, all our writers have academic writing experience and top-notch research skills.
We have a quality assurance that reviews the paper before it gets to you. As such, we ensure that you get a paper that meets the required standard and will most definitely make the grade.
In the event that you don't like your paper:
The writer will revise the paper up to your pleasing. You have unlimited revisions. You simply need to highlight what specifically you don't like about the paper, and the writer will make the amendments. The paper will be revised until you are satisfied. Revisions are free of charge
We will have a different writer write the paper from scratch.
Last resort, if the above does not work, we will refund your money.
Will the professor find out I didn't write the paper myself?
Not at all. All papers are written from scratch. There is no way your tutor or instructor will realize that you did not write the paper yourself. In fact, we recommend using our assignment help services for consistent results.
What if the paper is plagiarized?
We check all papers for plagiarism before we submit them. We use powerful plagiarism checking software such as SafeAssign, LopesWrite, and Turnitin. We also upload the plagiarism report so that you can review it. We understand that plagiarism is academic suicide. We would not take the risk of submitting plagiarized work and jeopardize your academic journey. Furthermore, we do not sell or use prewritten papers, and each paper is written from scratch.
When will I get my paper?
You determine when you get the paper by setting the deadline when placing the order. All papers are delivered within the deadline. We are well aware that we operate in a time-sensitive industry. As such, we have laid out strategies to ensure that the client receives the paper on time and they never miss the deadline. We understand that papers that are submitted late have some points deducted. We do not want you to miss any points due to late submission. We work on beating deadlines by huge margins in order to ensure that you have ample time to review the paper before you submit it.
Will anyone find out that I used your services?
We have a privacy and confidentiality policy that guides our work. We NEVER share any customer information with third parties. Noone will ever know that you used our assignment help services. It's only between you and us. We are bound by our policies to protect the customer's identity and information. All your information, such as your names, phone number, email, order information, and so on, are protected. We have robust security systems that ensure that your data is protected. Hacking our systems is close to impossible, and it has never happened.
How our Assignment  Help Service Works
You fill all the paper instructions in the order form. Make sure you include all the helpful materials so that our academic writers can deliver the perfect paper. It will also help to eliminate unnecessary revisions.
2.      Pay for the order
Proceed to pay for the paper so that it can be assigned to one of our expert academic writers. The paper subject is matched with the writer's area of specialization.
3.      Track the progress
You communicate with the writer and know about the progress of the paper. The client can ask the writer for drafts of the paper. The client can upload extra material and include additional instructions from the lecturer. Receive a paper.
4.      Download the paper
The paper is sent to your email and uploaded to your personal account. You also get a plagiarism report attached to your paper.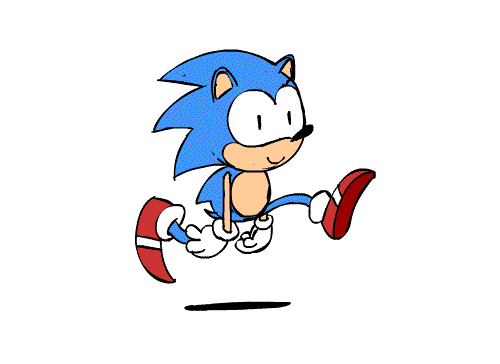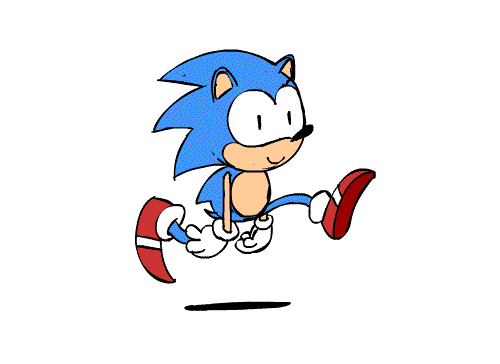 PLACE THIS ORDER OR A SIMILAR ORDER WITH US TODAY AND GET A PERFECT SCORE!!!
---