Neolithic Society:
It is somehow difficult to reconstruct with certainty the way in which the Neolithic society was composed and functioned. However, the existing knowledge of the Neolithic society is mainly derived from the architecture, economic activities, figurines, burial traditions and other discoveries from the Aegean sites. With a population of between 50 to 300 individuals, the initial Neolithic communities lived in compactly built settlements. The basic unit of society during the Neolithic Age was the extended family or clan that was composed of grandparents, parents, children and other close affinity. The members of this basic unit of society lived in one or more neighboring houses that were sharing hearths and ovens which were located in open spaces for common use. In most cases, these hearths and ovens that were shared amongst neighboring households were usually located in between the houses.
Don't use plagiarized sources. Get Your Custom Essay on
Existing knowledge of the Neolithic society
Just from $9/Page
As the basic unit of society, the neighboring households were involved in economic activities that mainly involved a mixed farming and stock-rearing economy. To ensure that there was no economic differentiation and social stratification, the production was shared. For these Neolithic communities, social roles in each of the communities were basically defined depending on kinship, gender, age and involvement in communal productive processes (Dreams, 2006). Furthermore, the involvement in both farming and stock-rearing economy was a means through which the roles of both sexes were determined. Based on the findings from several female figurines, women's role in this society seemed to have been stressed, particularly at a symbolical level. This is regardless of the fact that the existing data has not clearly differentiated whether the Neolithic society was patriarchal or matriarchal. Classification of the Neolithic society has also been difficult because of the population increase that has been observed from the start of the Late Neolithic period. This increase resulted in subsequent changes in the internal organization of settlements, changes in the number of settlements and changes in economy.
The Neolithic Age:
The Neolithic period or age is also known as the New Stone Age which is a period when human beings began to settle in permanent encampments while still using stone tools. While the exact dates of this period vary based on the cultures being discussed, it is commonly dated around 10,000 BCE. As compared to the Paleolithic Period or Stone Age that precede it, the Neolithic period has numerous unique features. The Neolithic period was however characterized by a remarkable transition in the lifestyle's of human beings. An example of such dramatic transition is the transition to settled farming from the common hunting and gathering culture. As this transition allowed humans to build permanent villages and towns, it subsequently led to the development of a more complex culture. Given that the stone tools which were commonly in use during this period seemed to be more complex and refined, people began to informally explore metals (Smith & Harris, n.d.).
The Neolithic Period was also characterized by the attempts of people to experiment with crafts such as pottery, weaving and other artistic expression forms. People could invest more time in these kinds of activities because of the fact that they were now settling in agricultural communities. Furthermore, people had more time to experiment such activities because of the fact that they were no longer living a hand-to-mouth lifestyle which was common during the hunting and gathering culture. During this period, early humans also started to grow crops as well as domesticate animals for food and to work for them. Since human beings during the Neolithic Age were living in close proximity within neighborhoods, the period was marked with the evolution of serious diseases and epidemics. These epidemics and diseases also emanated from the fact that people lived in close proximity to a series of animal species.
Common Features of the Neolithic Period:
Generally, the Neolithic Period can be considered as the period in which early humans became more settled and began living in favorable places for longer periods than before. This period was characterized with some common features which include & #8230;
Farming:
This is one of the major features during the Neolithic period that resulted in a transition from food hunting and gathering culture to a food cultivating culture and society. As mentioned earlier, the Neolithic Period was characterized with a shift to the growing of crops and domestication of animals for food and work. Farming became a common feature of the Neolithic Period because of the fact that early humans began settling in permanent encampments and had more time to engage in these activities. As a result of involvement in farming activities by the Neolithic communities, there was a regular and ongoing food supply during this period ("Chapter 3: The Neolithic Age," n.d.). The transition to farming from the hunter-gatherer culture led to the development of early farming sites, cultivation of crops and domestication of animals throughout Europe. The early Neolithic farmers cultivated crops such as cereals and domesticated several animals like cattle, pigs and dogs.
Development of Dense Settlements:
The second most common feature of the Neolithic Period was the development of dense settlements since people began to live in neighboring houses. In most cases, these Neolithic communities led to the development of densely populated settlements because of the fact that these settlements consisted of up to 300 individuals. The dense settlements also emanated from the fact that extended families, clans and other people of close kinship started living in one or more neighboring houses. The transition from the hunter-gatherer culture to settled agriculturalism also resulted in people living in close proximity with each other and the development of dense settlements ("The Neolithic Revolution," n.d).
Practice of Religion and Politics:
During the Neolithic Period, the practice of religion and political organization became more complex given that these people had more time to ponder the mysteries of life. However, there is inadequate information in the form of political organization during this period because of the nature of society, economy and architecture. Information concerning the some form of political organization can only be deduced from the nature of society during the Late Neolithic period.
Since the community during the Neolithic period would be headed by an esteemed elder or chief, the community governments mainly took the form of a representative democracy. The esteemed elder or chief would head the all significant tribal council which was in charge of the life of the Neolithic community. The tribal council basically comprised of representatives of the different households within a community. Since there was need for mutual agreement in all households in decisions pertaining to community health and wealth, council discussions were longer until concurrence was reached.
However, due to the growth in the size of tribes, the subdivision of the tribes into clans also grew and was equally important. Consequently, the tribal society of a Neolithic village comprised of members of a particular clan within the larger tribe. In order to bring the community clans together for tribal action especially in times of war, tribal councils were held on a regular basis. Given that land and water rights disputes were a common characteristic during this period, unity among clans was of equal importance to tribal unity because such disputes were of greater threat to the unity of the tribal community.
The practice of religion during the Neolithic period emanated from the fact that humans became more important in their own eyes during the development of the Neolithic revolution. During the Neolithic revolution, human began the search for understanding of the higher spiritualized world and its importance. Humans not only turned spirits into human forms and considered heavens as their residence but they also believed that these spirits regulated both the human and other affairs on earth.
The Structure of the Neolithic Society:
The basic structure of the Neolithic society is composed of communities in which all the members of a single community were blood descendants of the same ancestor. In each of these communities, each of the members was related to the other members by birth (Hodges, 2009). Everyone in these communities formed social links depending on the recognizable family ties that are even in existence in today's society. Members of a particular community who were not descendants of same ancestor were considered as outsiders and were sometimes subjected to unfriendly treatment. Consequently, communities during the Neolithic period were fairly restricted communities whose membership was mainly through blood ties.
Notably, the blood ties that were significant to membership in communities during the Neolithic society were subject to being quite extensive provided that genealogical records were present. While blood-related households could be grouped together as clans, they were sometimes grouped together as tribes when record-keeping was fairly sophisticated. The genealogy records not only gave identity to a specific community but it also gave identity to the individuals of the community. While personal names during the Neolithic Period were given to honor the lineage, the family names during this time basically indicated that a person whose son based on the genealogical line.
Classification of the Neolithic Society:
Based on the common features and structure of the type of society found during the Neolithic, this society can be classified into two major categories. The two categories of the Neolithic society include & #8230;
Agricultural Society:
The Neolithic Society can be largely classified as an agricultural society because it was marked with a transition from the hunter-gatherer culture to the growth and involvement in agricultural activities. Prior to the Neolithic period, there was a hunter-gatherer society where people relied on hunting wild animals and collecting wild plants as their main source of food production. During this period that preceded the Neolithic period, there were hunter-gatherer groups who were constantly moving around in search of food. As a result of the constant moving, humans in this period had no permanent settlements because of the need for mobility in order to find food. Generally, the constant mobility in search of food not only limited the size of the hunter-gatherer societies but it also made them live nomadic lifestyles.
However, the beginning of the Neolithic period resulted in the transition from this nomadic lifestyle of the hunter-gatherer society into agricultural settlements. This agricultural settlement resulted in agricultural societies where people rely in the cultivating of crops and domestication of animals as the main source of food production. During the Neolithic period, people began to settle and produce their own food as compared to following herds of animals (Faisca, 2005). This was a result of the change from the low value on possessions and high value on mobility to high value on possessions and low value on mobility. The agricultural settlements that were common during the Neolithic period necessitated the need for people to rely on cultivated crops and domesticated animals for a secure food supply.
The type of society found during the Neolithic period can also be largely considered as an agricultural society because this period marked the beginning of the use of fields to grow crops and produce food. Since people moved from a food gathering society to a food producing society, the agricultural society during the Neolithic period resulted in the control of the food supply. The first plants to be cultivated during this time were barley and wheat which were common wild grains in many parts of the Middle East.
However, the initial growth of agriculture occurred slowly and was only accelerated by the addition of extra crops into the agricultural system. As more and more crops were added to the agricultural system during this period, there was a development of agricultural societies and diminished efforts in hunting and gathering. The domestication of animals such as dogs, pigs, sheep and goats also occurred at the same time as the cultivation of crops. This domestication also accelerated when more aggressive and faster animals i.e. cattle were added to the agricultural system. These animals enhanced the supplies of protein and boosted the manuring of agricultural land during this period.
Egalitarian Society:
This is the second major classification of the type of society found during the Neolithic period given that the community members treated each other as equals. While the type of society found during Neolithic is considered as an egalitarian society, it's impossible to conclude that there was no social stratification. The type of society during this period is considered as an egalitarian society due to the fact that there is little evidence of social stratification and it was insignificant in places where it occurred ("World Civilizations," n.d.). These societies were fairly simple and egalitarian because of the existing social organization regardless of the fact that some societies established complex chiefdoms.
The egalitarian societies emanate from the fact that agricultural settlements during the Neolithic had a significant impact on the social structure of communities. Furthermore, social stratification that could result in differences in class was non-existent during the Neolithic. This is because of the fact that communities were grouped in clans of almost 50 people who knew all the other members of their community. Since elders were in charge of these clans, there were no differences in the authority given to individuals. In cases where there were land, water and other disputes, tribal councils would deliberate at length until an agreement was reached. The type of society during the Neolithic was an egalitarian society because unity and equality was important in clans and the entire tribe.
The simplicity and egalitarian nature during the Neolithic period is evident from the uniform architecture that was common feature in many communities. Most of the houses which were built during this period were designed in a similar way as the society embraced social equality rather than formal equality (Brosius & Stanicic, 2008). People lived, cooked and worked in these households that were designed in a same way with an area of a household being adjusted depending on the size of the family. To promote equality, there was no gender-based division of labor, no gender-based discrimination and uniformity of the burial of men and women. Consequently, the type of society found during this period was egalitarian because people considered each other as human beings rather than male or female.
Conclusion:
The Neolithic period was a significant era in the history of human beings since it resulted in significant changes in the lifestyle of people. While some of these changes have continued to be applied in today's society, other changes have had several disadvantages. However, the type of society found during this period can be classified as both agricultural and egalitarian.
References:
Brosius, B & Stanicic, S. (2008, February). Neolithic Communism. Retrieved March 7, 2011,
from http://www.socialismtoday.org/125/neolithic.html
"Chapter 3: The Neolithic Age." (n.d.). March of the Titans: A History of the White Race.
Retrieved March 7, 2011, from http://www.white-history.com/hwr3.htm
Dreams, F. (2006, August 2). The Neolithic Age as Ideal. Retrieved March 7, 2011, from http://www.thephora.net/forum/showthread.php?t=3765
Fiasca. (2005, January 2). The Neolithic Revolution. Retrieved March 7, 2011, from http://forum.stirpes.net/prehistory-protohistory/385-neolithic-revolution.html
Hodges, M.H. (2009). Neolithic Society and Culture. Retrieved March 7, 2011, from http://www.newgenevacenter.org/05_World-Cultures/01_Primitive+Ancient-Cultures/01b_Neolithic-Society+Culture.htm
Smith, S.E. & Harris, B. (n.d.). What was the Neolithic Period? Retrieved March 7, 2011, from http://www.wisegeek.com/what-was-the-neolithic-period.htm
"The Neolithic Revolution and The Birth." (n.d.). World Civilizations: The Global Experience.
Retrieved March 7, 2011, from http://wps.ablongman.com/long_stearns_wc_4/0,8725,1123074-,00.html
"World Civilizations: The Origin of Civilizations." (n.d.). History World International.
Retrieved March 7, 2011, from http://history-world.org/neolithic1.htm
---
Are you busy and do not have time to handle your assignment? Are you scared that your paper will not make the grade? Do you have responsibilities that may hinder you from turning in your assignment on time? Are you tired and can barely handle your assignment? Are your grades inconsistent?
Whichever your reason is, it is valid! You can get professional academic help from our service at affordable rates. We have a team of professional academic writers who can handle all your assignments.
Plagiarism free papers
Timely delivery
Any deadline
Skilled, Experienced Native English Writers
Subject-relevant academic writer
Adherence to paper instructions
Ability to tackle bulk assignments
Reasonable prices
24/7 Customer Support
Get superb grades consistently
Online Academic Help With Different Subjects
Literature
Students barely have time to read. We got you! Have your literature essay or book review written without having the hassle of reading the book. You can get your literature paper custom-written for you by our literature specialists.
Finance
Do you struggle with finance? No need to torture yourself if finance is not your cup of tea. You can order your finance paper from our academic writing service and get 100% original work from competent finance experts.
Computer science
Computer science is a tough subject. Fortunately, our computer science experts are up to the match. No need to stress and have sleepless nights. Our academic writers will tackle all your computer science assignments and deliver them on time. Let us handle all your python, java, ruby, JavaScript, php , C+ assignments!
Psychology
While psychology may be an interesting subject, you may lack sufficient time to handle your assignments. Don't despair; by using our academic writing service, you can be assured of perfect grades. Moreover, your grades will be consistent.
Engineering
Engineering is quite a demanding subject. Students face a lot of pressure and barely have enough time to do what they love to do. Our academic writing service got you covered! Our engineering specialists follow the paper instructions and ensure timely delivery of the paper.
Nursing
In the nursing course, you may have difficulties with literature reviews, annotated bibliographies, critical essays, and other assignments. Our nursing assignment writers will offer you professional nursing paper help at low prices.
Sociology
Truth be told, sociology papers can be quite exhausting. Our academic writing service relieves you of fatigue, pressure, and stress. You can relax and have peace of mind as our academic writers handle your sociology assignment.
Business
We take pride in having some of the best business writers in the industry. Our business writers have a lot of experience in the field. They are reliable, and you can be assured of a high-grade paper. They are able to handle business papers of any subject, length, deadline, and difficulty!
Statistics
We boast of having some of the most experienced statistics experts in the industry. Our statistics experts have diverse skills, expertise, and knowledge to handle any kind of assignment. They have access to all kinds of software to get your assignment done.
Law
Writing a law essay may prove to be an insurmountable obstacle, especially when you need to know the peculiarities of the legislative framework. Take advantage of our top-notch law specialists and get superb grades and 100% satisfaction.
What discipline/subjects do you deal in?
We have highlighted some of the most popular subjects we handle above. Those are just a tip of the iceberg. We deal in all academic disciplines since our writers are as diverse. They have been drawn from across all disciplines, and orders are assigned to those writers believed to be the best in the field. In a nutshell, there is no task we cannot handle; all you need to do is place your order with us. As long as your instructions are clear, just trust we shall deliver irrespective of the discipline.
Are your writers competent enough to handle my paper?
Our essay writers are graduates with bachelor's, masters, Ph.D., and doctorate degrees in various subjects. The minimum requirement to be an essay writer with our essay writing service is to have a college degree. All our academic writers have a minimum of two years of academic writing. We have a stringent recruitment process to ensure that we get only the most competent essay writers in the industry. We also ensure that the writers are handsomely compensated for their value. The majority of our writers are native English speakers. As such, the fluency of language and grammar is impeccable.
What if I don't like the paper?
There is a very low likelihood that you won't like the paper.
Reasons being:
When assigning your order, we match the paper's discipline with the writer's field/specialization. Since all our writers are graduates, we match the paper's subject with the field the writer studied. For instance, if it's a nursing paper, only a nursing graduate and writer will handle it. Furthermore, all our writers have academic writing experience and top-notch research skills.
We have a quality assurance that reviews the paper before it gets to you. As such, we ensure that you get a paper that meets the required standard and will most definitely make the grade.
In the event that you don't like your paper:
The writer will revise the paper up to your pleasing. You have unlimited revisions. You simply need to highlight what specifically you don't like about the paper, and the writer will make the amendments. The paper will be revised until you are satisfied. Revisions are free of charge
We will have a different writer write the paper from scratch.
Last resort, if the above does not work, we will refund your money.
Will the professor find out I didn't write the paper myself?
Not at all. All papers are written from scratch. There is no way your tutor or instructor will realize that you did not write the paper yourself. In fact, we recommend using our assignment help services for consistent results.
What if the paper is plagiarized?
We check all papers for plagiarism before we submit them. We use powerful plagiarism checking software such as SafeAssign, LopesWrite, and Turnitin. We also upload the plagiarism report so that you can review it. We understand that plagiarism is academic suicide. We would not take the risk of submitting plagiarized work and jeopardize your academic journey. Furthermore, we do not sell or use prewritten papers, and each paper is written from scratch.
When will I get my paper?
You determine when you get the paper by setting the deadline when placing the order. All papers are delivered within the deadline. We are well aware that we operate in a time-sensitive industry. As such, we have laid out strategies to ensure that the client receives the paper on time and they never miss the deadline. We understand that papers that are submitted late have some points deducted. We do not want you to miss any points due to late submission. We work on beating deadlines by huge margins in order to ensure that you have ample time to review the paper before you submit it.
Will anyone find out that I used your services?
We have a privacy and confidentiality policy that guides our work. We NEVER share any customer information with third parties. Noone will ever know that you used our assignment help services. It's only between you and us. We are bound by our policies to protect the customer's identity and information. All your information, such as your names, phone number, email, order information, and so on, are protected. We have robust security systems that ensure that your data is protected. Hacking our systems is close to impossible, and it has never happened.
How our Assignment  Help Service Works
You fill all the paper instructions in the order form. Make sure you include all the helpful materials so that our academic writers can deliver the perfect paper. It will also help to eliminate unnecessary revisions.
2.      Pay for the order
Proceed to pay for the paper so that it can be assigned to one of our expert academic writers. The paper subject is matched with the writer's area of specialization.
3.      Track the progress
You communicate with the writer and know about the progress of the paper. The client can ask the writer for drafts of the paper. The client can upload extra material and include additional instructions from the lecturer. Receive a paper.
4.      Download the paper
The paper is sent to your email and uploaded to your personal account. You also get a plagiarism report attached to your paper.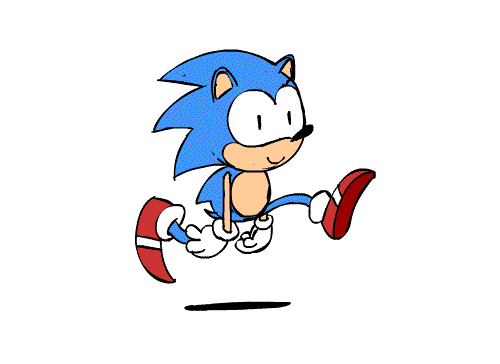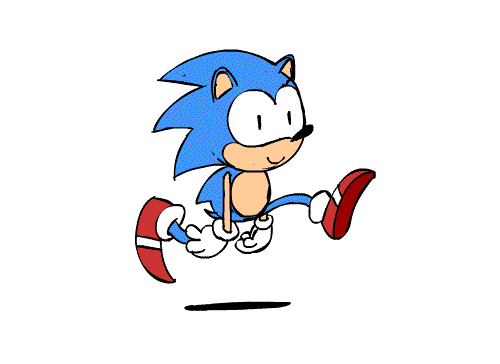 PLACE THIS ORDER OR A SIMILAR ORDER WITH US TODAY AND GET A PERFECT SCORE!!!
---