Prospects for Madagascar – BREAKING the BONDS of POVERTY
Dependency Theory vs. Modernization Theory
Don't use plagiarized sources. Get Your Custom Essay on
Dependency Theory vs Modernization Theory
Just from $9/Page
The Modernization Theory states that a country must first industrialize if it must become modern (Juanico 1999). Based on their experience, rich countries, which advocate the theory, believe that they owe their riches today to the concept. They perceive modernity as bringing the blessings of progress in human life. They interpret the inability of Third-World countries to modernize as fast they can, according to their own experience. Modern societies are secular. This means that their social, political, and economic values are separate from religion. Their agrarian society is converted into an urban community. People in modern or modernistic countries or societies rely on reason to tame and transform nature. They are open to change and are creative. Supporters of this theory agree that economic interdependence between the rich and the poor countries is beneficial in two ways. One is the exchange of material benefits and the other is the impact these times have in helping erode the traditional social values and structures, which impede or delay development (Juanico).
The Dependency Theory explains economic development according to external influences on national development policies (Ferraro 1996). These external influences are political, economic and cultural. It is considered a historical condition, which shapes the world economy in favor of some countries and to the detriment of others. It is a situation where the economy of certain countries is conditioned by the development and expansion of another economy to which it is subject. Dependency characterizes the international system as consisting of two sets of states, namely the dominant/dependent, center/periphery and metropolitan/satellite. It assumes that external forces are of singular importance to the economic activities within the dependent countries or States. The relations between dominant and dependent states are dynamic. The interactions between the two groups reinforce and intensify the unequal patterns. Dependency is deeply rooted in the internationalization of capitalism (Ferraro).
Madagascar is an island nation found in the Indian Ocean (MSN Encarta 2007). It consists of Madagascar Island and many small islands. Madagascar is the fourth largest island in the world. It was acquired by France in 1896 and gained its full independence in 1960. It measures 587,041 square kilometers with Antananarivo as the largest city and the capital (MSN Encarta).
Religions and Politics
Around 48% of the population recognizes an omnipotent deity and secondary gods (MSN Encarta 2007). These gods include ancient inhabitants of the islands, mythical kings and queens and great ancestors. The Malagasy people observe a universal cult of ancestors and a tradition of lavish funerals and rituals of the dead. Around 49% of the people profess Christianity and 2% adheres to Islam (MSN Encarta). The president consults with church leaders (Hamilton 2003). Christian churches in Madagascar are the Catholic, Anglican, Reformist and Lutheran Churches. The people attend regular services and hold prayer meetings before they start work. They observe Christian theology and use Biblical quotations. Religion is mixed with politics. The first article in its Constitution is about the secularity of government. Madagascar has no political parties but only Church-organized institutions. The President uses the power and the structure of the Church. Lately, however, an ecumenical movement, called the FFKM, called for the independence and separation of politics from religion in Madagascar (Hamilton).
Ethnic Cultural Conflicts
The major ethnic groups in the interior of Madagascar are the Merina or Hova and the related Betsileo (MSN Encarta 2007). The Merina accounts for 29% of the total population, while the Betsileo accounts for 12%. Both descended primarily from migrants from Indonesia in the year 900. The coastal areas of Madagascar are inhabited by peoples of mixed Malayo-Indonesian, Black African, and Arab strains. Among them are Betsimisaraka, Tsimihety, Sakalava, and Antaisaka ethnic groups (MSN Encarta).
These are, however, conflicts among these ethnic groups, such as between the highlanders and the coastal people (Leithead 2002). The worst ethnic violence occurs mostly at the Abbatoir district. The violence has been sporadic and people have died and many are injured. Politicians have been blamed for the political division, which evolved into ethnic clashes. Local authorities have denied the ethnic issue and blamed politics for inventing the issue. In the Abattoir district, stalls run by merina people are destroyed and fights happen almost nightly between ethnic groups. Both sides are armed with guns and grenades. The military and the police do not have the orders or the will to intervene (Leithead).
Agrarian Reform
Madagascar possesses unique ecological characteristics as well as institutional and social realities, which make its land tenure correspondingly unique (ICARRD 2006). Since its independence, Madagascar's juridical framework has been based on State monopoly and private property, attested by title. However, few Malagasy citizens register their lands as required by the Torrens Act. At present, land tenure is in a state of "transition." Individualization and privatization of land have strained traditional land management. The citizens seek help from the State to insure their land rights. But the complexity of legal regulations has been inconsistent with present practical and economic realities. The rift between the need for individual tenure security and the capacity of the government to deliver property titles is an important obstacle to the development of Madagascar. It was only at the end of the 1990s that the State established a participatory direction in the new land policy. In March 2004, the Minister of Agriculture, Livestock and Fisheries introduced the National Land Programme to lift the country from land and property crises. The reform presented radical innovations to move from the principle of State control of untitled land for more than 100 years. It would decentralize land management through community and intercommunity land desks. It is now in the Pilot Phase, wherein the Property and Land Tenure Services Directorate must perform four types of activities. These are reorganization, modernization and computerization of the tenure and topographic information, improvement and decentralization of land management, renovation of land and property regulations, and national programme for training and land tenure specialists. Substantial progress resulted from the Loi de Cadrage on October 17, 2005. The first land certificates were delivered on February 2, 2006. Reform, however, did not develop at the same speed. Among the impediments were follow-up or programme evaluation, the institutional integration of the coordination unit, the role of civil-society in the implementation process, and the financing of decentralized structures. These developments show the importance of the participatory process in the implementation of the land policy. Succeeding measures must guarantee, especially to the marginalized citizens, tenure rights and access to land and natural resources (ICARRD).
Women and Their Status
Official estimates say that women now constitute 37% of paid workers in Sub-Saharan Africa, 20% in South Asia, 35-40% in East and South East Asia, and 30% in Latin America and the Caribbean (BRIDGE 1995). Women wage earners are now as many as men wage earners in many regions. Women earn between 50 and 90% of men's. Women have been confined to the lowest status jobs and have been receiving the lower pay. Women at 78% mainly work in agriculture and the informal sector where they receive limited support services. Men's activities are more diverse. Women also work for longer hours than men at 12-13 hours a week more than men. Certain groups of women are also particularly vulnerable to poverty. These include divorced or deserted women, elderly widows, and young single mothers with children. The traditional systems of social support have been observed to weaken and men are more and more reluctant to enter marriage. All the circumstances together, women find it harder than men to escape poverty (BRIDGE).
Women in the region obtain only half the number of schooling years than men (BRIDGE 2006). Illiteracy for young women between 20 and 24 in Africa and South and West Asia is 40% and 70% for those in older age groups. Unsafe pregnancy and childbirth is the highest cause of death among women in developing countries. More and more women in these countries are also getting infected with the HIV / AIDS virus. In addition, male violence poses as a threat to women's health and well-being. Statistics show that girls are more vulnerable to early death than boys in the region (BRIDGE).
Women likewise suffer disadvantages in the realms of legislation and politics (BRIDGE 2006). Legislation discriminates against women in inheritance, land tenure, marriage and divorce. Women's disadvantages have been traditional. Colonial and post- colonial reforms were in the hands of men. Personal laws and customs restricted women's inheritance rights. Marriage and divorce laws and practices added to women's dependence on men. Even when separated or divorced, women find legal provisions for their provision as ex-wives and for their children limited and difficult to enforce (BRIDGE)
In the political arena, women have been only recently granted the right to vote in many countries (BRIDGE 2006). Women's participation in overall parliamentary work in developing regions has remained low. Finally, democratization and decentralization trends, especially in Latin America and Sub-Saharan Africa, do not guarantee improved representation for women (BRIDGE).
Urbanization
The Madagascar population is quite dispersed (UNHCHR 1993). The urban centers and other vital sectors, such as the deltas and alluvial plains are populated. But the rest of the land is thinly populated. Only a few regions are enclaved and have roads, but these are in a deteriorating state because of the lack of material and financial resources. The growth rate of Madagascar went up from 1.59 to 3.5% between 1960 and 1970. In 1990, the population was estimated at 11 million and evenly distributed. There are 171 live births per 1,000 women of child-bearing age. The crude mortality is 17.6 per thousand with life expectancy at birth at 54.5 years. The natural increase in population is 2.7 to 3.2% per year or to double within 22-26 years. The population is 46% for those below 15 years old and only 3% for those over 60. The dependency ratio is quite high at 93%. The population is largely rural at 76-80%.
Soldiers and Politics
Madagascar has a military force, consisting of 13,500 members and 12,5000 of them are in the army (MSN Encarta 2007). An 8,000 member complement performs paramilitary functions. In the spring during the rule of Tsiranana, a student strike grew into a riot. Elements of the military ousted the army chief of staff in early 1975 and then put Didier Ratsiraka as head of state. Economic pressures and political unrest led to antigovernment plots. After massive anti-government actions, he promised reforms. A transitional government was established and a new constitution was set in place by a popular referendum in August 1992 (MSN Encarta).
Economic Growth and the Environment
Despite its biological and cultural richness, Madagascar has remained among the world's poorest countries (Mongabay.com 2007). Astronauts remarked that deforestation in the country makes it look like it is bleeding to death because of the red soils being carried by rivers. Environmental degradation is severe. Around 90% of its forests have disappeared and 25-30% of the rest is burned every year by agricultural fires. Soil erosion takes away the country's agricultural capacity and worsens poverty in the rural areas (Mongabay.com).
The rule of didcator Kidier Ratsiraka and his corrupt government has been costly to Madagascar (Mongabay.com 2007). Officials steal substantial funds intended for aid and development activities. Economies, based on natural resource extraction, as in Madagascar, are prone to corruption. In the same light, economic colonialism has impeded the development of Madagascar, despite its independence in 1960. The lack of investment in sustainable industries has significantly slowed its economic development down. The lack of infrastructure has been another restraint. Only 5,780 of the almost 50,000 km of roads are paved. Most of these paved roads are also in very bad shape, full of potholes and can accommodate only single vehicles. Bad weather often damages or destroys roads and bridges and makes travel more difficult. Madagascar's geographic isolation may be a unique feature but it also increases trade costs. Its population is relatively small and poor so that is has been underserved as a market by global firms. Foreign corporations lack the motivation to develop, transport and market many of their goods to Madagascar. Children suffer from inadequate education system. Poverty prevents the government from providing enough funds for education (Mongabay.com).
Bibliography
BRIDGE (1992). What about women? 4 pages. Institute of Development Studies: University of Sussex, Retrieved May 30, 2007 at http://bridge.ids.ac.uk/reports/R20%20What%20About%20Women%202c.doc
Ferraro, V. (1996). Dependency theory. 12 pages. Mount Holyoke College. Retrieved on May 31, 2007 at http://www.mtkolyoke.edu/acad/intrel/depend.htm
Hamilton, R. (2003). Madagascar mixes religion and politics. 5 pages. BBC News: British Broadcasting Corporation. Retrieved May 30, 2007 at http://news.bbc.co.uk/2/hi/africa/2681011.stm
International Conference on Agrarian Reform and Rural Development (2006). The experience of the National Land Programme in Madagascar. 3 pages. Summary. Retrieved May 30, 2007 at http://www.icarrd.org/en/icarrd/_madagascar_Sum.doc
Juanico, S. (1999). Modernization / dependency theories. International Politics 104. 11 pages. Retrieved May 30, 2007 at http://www.mongabay.com./2005/0522-rhett_butler.html
Leithead, a. (2002). Ethnic strife rocks Madagascar. 8 pages. BBC News: British Broadcasting Corporation. Retrieved on May 30, 2007 at http://news.bbc.co.uk/1/hi/world/africa/1987383.stm
Mongabay.com (2007). A look at why Madagascar is so poor. 5 pages. Mongabay, May 22, 2005. Retrieved on May 30, 2007 at http://mongabay.com/2005/9522-rhett_butler.html
MSN Encarta (2007). Madagascar. 7 pages. Microsoft Encarta Online Encyclopedia: Microsoft Corporation. Retrieved May 30, 2007 at http://encarta.msn.com/text_761568260_0/Madagascar.html
United Nations High Commissioner for Human Rights (1993). Reports of States Parties. 16 pages. Core Document Forming Part of the Reports. Retrieved May 30, 2007 at http://hri.ca/fortherecord1997/documentation/coredocs/hri-core-1-add31.htm
---
Are you busy and do not have time to handle your assignment? Are you scared that your paper will not make the grade? Do you have responsibilities that may hinder you from turning in your assignment on time? Are you tired and can barely handle your assignment? Are your grades inconsistent?
Whichever your reason is, it is valid! You can get professional academic help from our service at affordable rates. We have a team of professional academic writers who can handle all your assignments.
Plagiarism free papers
Timely delivery
Any deadline
Skilled, Experienced Native English Writers
Subject-relevant academic writer
Adherence to paper instructions
Ability to tackle bulk assignments
Reasonable prices
24/7 Customer Support
Get superb grades consistently
Online Academic Help With Different Subjects
Literature
Students barely have time to read. We got you! Have your literature essay or book review written without having the hassle of reading the book. You can get your literature paper custom-written for you by our literature specialists.
Finance
Do you struggle with finance? No need to torture yourself if finance is not your cup of tea. You can order your finance paper from our academic writing service and get 100% original work from competent finance experts.
Computer science
Computer science is a tough subject. Fortunately, our computer science experts are up to the match. No need to stress and have sleepless nights. Our academic writers will tackle all your computer science assignments and deliver them on time. Let us handle all your python, java, ruby, JavaScript, php , C+ assignments!
Psychology
While psychology may be an interesting subject, you may lack sufficient time to handle your assignments. Don't despair; by using our academic writing service, you can be assured of perfect grades. Moreover, your grades will be consistent.
Engineering
Engineering is quite a demanding subject. Students face a lot of pressure and barely have enough time to do what they love to do. Our academic writing service got you covered! Our engineering specialists follow the paper instructions and ensure timely delivery of the paper.
Nursing
In the nursing course, you may have difficulties with literature reviews, annotated bibliographies, critical essays, and other assignments. Our nursing assignment writers will offer you professional nursing paper help at low prices.
Sociology
Truth be told, sociology papers can be quite exhausting. Our academic writing service relieves you of fatigue, pressure, and stress. You can relax and have peace of mind as our academic writers handle your sociology assignment.
Business
We take pride in having some of the best business writers in the industry. Our business writers have a lot of experience in the field. They are reliable, and you can be assured of a high-grade paper. They are able to handle business papers of any subject, length, deadline, and difficulty!
Statistics
We boast of having some of the most experienced statistics experts in the industry. Our statistics experts have diverse skills, expertise, and knowledge to handle any kind of assignment. They have access to all kinds of software to get your assignment done.
Law
Writing a law essay may prove to be an insurmountable obstacle, especially when you need to know the peculiarities of the legislative framework. Take advantage of our top-notch law specialists and get superb grades and 100% satisfaction.
What discipline/subjects do you deal in?
We have highlighted some of the most popular subjects we handle above. Those are just a tip of the iceberg. We deal in all academic disciplines since our writers are as diverse. They have been drawn from across all disciplines, and orders are assigned to those writers believed to be the best in the field. In a nutshell, there is no task we cannot handle; all you need to do is place your order with us. As long as your instructions are clear, just trust we shall deliver irrespective of the discipline.
Are your writers competent enough to handle my paper?
Our essay writers are graduates with bachelor's, masters, Ph.D., and doctorate degrees in various subjects. The minimum requirement to be an essay writer with our essay writing service is to have a college degree. All our academic writers have a minimum of two years of academic writing. We have a stringent recruitment process to ensure that we get only the most competent essay writers in the industry. We also ensure that the writers are handsomely compensated for their value. The majority of our writers are native English speakers. As such, the fluency of language and grammar is impeccable.
What if I don't like the paper?
There is a very low likelihood that you won't like the paper.
Reasons being:
When assigning your order, we match the paper's discipline with the writer's field/specialization. Since all our writers are graduates, we match the paper's subject with the field the writer studied. For instance, if it's a nursing paper, only a nursing graduate and writer will handle it. Furthermore, all our writers have academic writing experience and top-notch research skills.
We have a quality assurance that reviews the paper before it gets to you. As such, we ensure that you get a paper that meets the required standard and will most definitely make the grade.
In the event that you don't like your paper:
The writer will revise the paper up to your pleasing. You have unlimited revisions. You simply need to highlight what specifically you don't like about the paper, and the writer will make the amendments. The paper will be revised until you are satisfied. Revisions are free of charge
We will have a different writer write the paper from scratch.
Last resort, if the above does not work, we will refund your money.
Will the professor find out I didn't write the paper myself?
Not at all. All papers are written from scratch. There is no way your tutor or instructor will realize that you did not write the paper yourself. In fact, we recommend using our assignment help services for consistent results.
What if the paper is plagiarized?
We check all papers for plagiarism before we submit them. We use powerful plagiarism checking software such as SafeAssign, LopesWrite, and Turnitin. We also upload the plagiarism report so that you can review it. We understand that plagiarism is academic suicide. We would not take the risk of submitting plagiarized work and jeopardize your academic journey. Furthermore, we do not sell or use prewritten papers, and each paper is written from scratch.
When will I get my paper?
You determine when you get the paper by setting the deadline when placing the order. All papers are delivered within the deadline. We are well aware that we operate in a time-sensitive industry. As such, we have laid out strategies to ensure that the client receives the paper on time and they never miss the deadline. We understand that papers that are submitted late have some points deducted. We do not want you to miss any points due to late submission. We work on beating deadlines by huge margins in order to ensure that you have ample time to review the paper before you submit it.
Will anyone find out that I used your services?
We have a privacy and confidentiality policy that guides our work. We NEVER share any customer information with third parties. Noone will ever know that you used our assignment help services. It's only between you and us. We are bound by our policies to protect the customer's identity and information. All your information, such as your names, phone number, email, order information, and so on, are protected. We have robust security systems that ensure that your data is protected. Hacking our systems is close to impossible, and it has never happened.
How our Assignment  Help Service Works
You fill all the paper instructions in the order form. Make sure you include all the helpful materials so that our academic writers can deliver the perfect paper. It will also help to eliminate unnecessary revisions.
2.      Pay for the order
Proceed to pay for the paper so that it can be assigned to one of our expert academic writers. The paper subject is matched with the writer's area of specialization.
3.      Track the progress
You communicate with the writer and know about the progress of the paper. The client can ask the writer for drafts of the paper. The client can upload extra material and include additional instructions from the lecturer. Receive a paper.
4.      Download the paper
The paper is sent to your email and uploaded to your personal account. You also get a plagiarism report attached to your paper.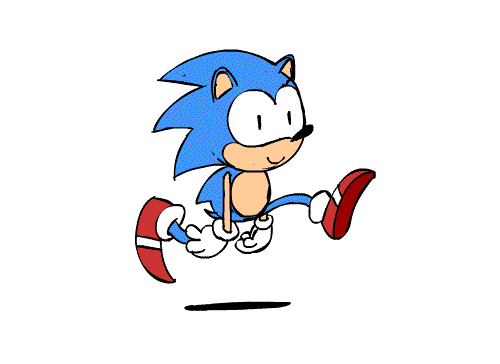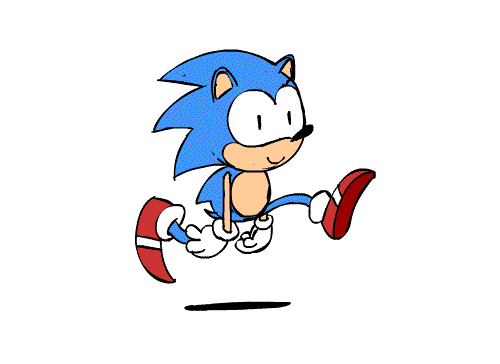 PLACE THIS ORDER OR A SIMILAR ORDER WITH US TODAY AND GET A PERFECT SCORE!!!
---