Obesity Prevention Program: Project Planning
Stakeholder identification
Don't use plagiarized sources. Get Your Custom Essay on
Culturally and socially diverse populations of Pinole
Just from $9/Page
Childhood obesity-prevention demonstration projects
The ANGELO process
Socio-cultural contextual analyses
Stakeholder engagement
Engagement workshops
Action plan formulation
The Budget
Financial Analysis
Evaluation methods
The Trans-theoretical model
The evaluation plan
Economic evaluation
Obesity prevention is best carried out through community-based arrangements. This paper provides a guide on the setting of priorities, with regard to the prevention of childhood obesity among the culturally and socially diverse populations of Pinole, Laurel Park and Marina Bay. The literature offers a report on the processes involved in planning and developing efficient projects aimed at preventing obesity among children and young adults. It combines relevant workshops with the processes of stakeholder-involvement to come up with plans of action for six obesity-prevention projects within the named areas. The target population is; children below the age of 12 and adolescents between the ages of thirteen and twenty-one. Analyses of the various socio-cultural contexts will be carried out to determine the environmental, skill, knowledge, and behavioral causal elements. These findings will then be the focal points of discussion during the three-day workshops immediately following the various site visits. Projects involving adolescents will engage youthful individuals, whose needs will be incorporated into the plans of action, as a way of creating a sense of ownership. The plans of action will be designed as to offer convenience and opportunities for innovation to all stakeholders. Ours is an inclusive plan, combining knowledge from the local, as well as the international arena, to offer guidance that promotes the well-being of the community by responding to societal needs.
Introduction
Childhood obesity is a leading health concern for many families and administrators alike, and hence comprehensive obesity-prevention programs, effectively designed to provide long-term solutions to obesogenic environmental components are the only way to control childhood obesity (Brugg & Klepp, 2007, Hughes & Margetts, 2010). These programs should appreciate variations in socio-cultural contexts, and make use of diversified, yet collaborative response strategies (Hughes & Margetts, 2010). Quite often, the effect of socio-cultural factors is under-estimated, resulting in poorly-designed, inefficient, and incomprehensive obesity-prevention programs. Socio-cultural factors play a key role in determining not only an individual's eating habits, but also their attitudes towards body size and physical activity (Hughes & Margetts, 2010). A program that comprehensively responds to these factors is the only solution to the childhood obesity pandemic.
Although past intervention studies have provided crucial obesity-prevention evidence, a bulk of these studies have done little in demonstrating any impact on the target groups (Bauer, 2011). This could be attributed to the fact that most of these have made use of single, rather than diverse, collaborative strategies in their interventions (Bauer, 2011). A significant number of these have, for instance, focused on increasing children's physical activity levels, most times in a single setting such as primary schools. Such an intervention ignores crucial causal factors such as a child's eating habits, both at home and at school, and their attitudes towards body size and obesity (Hughes & Margetts, 2010). This ineffectiveness in program designing explains why there is insufficient literature on what exactly the community needs to do to essentially fight childhood obesity (Bauer, 2011). This insufficiency of evidence, coupled with the challenges of developing a comprehensive strategy makes the setting of priorities in the fight against obesity a challenge (Bauer, 2011).
Demonstration communities could be used to test the effectiveness of strategy prioritization, action implementation and impact evaluation processes of intervention projects, if a defined geographical area is selected, and then resources and expertise designed so as to focus on that particular area (Brugg & Klepp, 2007). It is on the basis of this perspective that we seek to provide guidelines for the development of all-inclusive demonstration projects, through which the community can effectively set actionable priorities.
The ANGELO (Analysis Grid for Environments Linked to Obesity) framework provides the basis for the planning process in this literature. The framework is a two-axis grid that categorizes the environmental components of obesity as socio-cultural, political, economic or physical on one grid, and as micro and macro settings on the other (Brugg & Klepp, 2007, Hughes & Margetts, 2010). The ANGELO framework has been accepted as a viable tool for assessing the environmental components that promote the intake of excess energy, and low levels of physical activity (Brugg & Klepp, 2007). The framework provides a system though which identified environmental components are ranked, and priorities set (Hughes & Margetts, 2010). In this literature, we integrate the ANGELO framework into the priority-setting process for the prevention of childhood obesity. Due to the central use of the ANGELO framework in this text, the priority-setting process will be herein referred to as the ANGELO process.
The ANGELO process will be integrated into each of the six all-inclusive obesity-prevention projects in Pinole, Laurel Park and Marina Bay areas of California. Ours will be a practice-based process, following from the health promotion action areas and principles, and inclusive, in a due process, of evidence from the relevant technical assignments; with the ultimate aim of reaching agreed priorities.
Stakeholder Identification
The success of any project is dependent upon the effectiveness of the stakeholder management strategies adopted in optimizing the needs and satisfactions of stakeholders (Karim, 2007). El-Gohary, et al. (as cited in Karim, 2007) defines a stakeholder as any party with a legitimate interest in a venture. Stakeholders share the meanings and understandings of the developments of any particular project, and therefore enjoy non-negotiable and moral rights to influence the outcome (Karim, 2007). Stakeholders, therefore, have to be actively involved in all developmental aspects of a project, and their needs and satisfactions addressed in the best possible manner. Karim (2007) holds that the success of any project is not primarily dependent upon the effectiveness of its operations, but on the ability of its managers to establish and maintain "cooperative dialogue with all relevant internal and external interest groups that may influence its activities" either positively or negatively.
Efficient stakeholder management involves proper stakeholder identification and efficient relationship management.
Various stakeholder theories have been put forward to govern the process of stakeholder identification (Karim, 2007). Goodpaster (as cited in Karim, 2007), for instance, lays out three approaches to stakeholder identification;
i) The strategic approach — advocates for the identification of shareholders on the basis of their economic, rather than moral content (Karim, 2007).
ii) The multiple trustee approach — advocates for the fair recognition of all stakeholders as equals (Karim, 2007).
iii) The new synthesis — incorporates both moral content and economic value into the shareholder identification process. It advocates for the identification of owners on the basis of their economic content, and non-owners on the basis of moral content (Karim, 2007).
One significant feature, common to the three approaches, is the existence of key and non-key stakeholders. Key stakeholders are those stakeholders whose needs must be recognized, failure to which, the project will be unsuccessful (Karim, 2007).
Influential community members, including religious leaders and politicians command a large following in the study areas and would also be a source of valuable information on existing projects, networks and funding opportunities, key community settings and the overall contexts of their communities. Local champions such as school teachers, sporting champions, etc. will be utilized as visual (influential) tools.
The creation and maintenance of effective relationships with stakeholders has been proven to produce positive financial results, as well as create value for the stakeholders (Karim, 2007). Effective relationships can only be maintained through the formulation and effective implementation of suitable management strategies. Different scholars have proposed different types of stakeholder-management strategies. Frooman (as cited in Karim, 2007), proposes indirect usage, indirect withholding, direct usage and direct withholding, as the possible stakeholder management strategies that project developers could adopt. Bunn, et al. ( as cited in Karim, 2007), suggest six strategies; monitor, educate, defend, involve, collaborate and lead.
Ours is an all-inclusive plan that will engage all stakeholders in consultative processes, to build the levels of stakeholder loyalty and enthusiasm, and then ride on this enthusiasm and satisfaction to realize improvements in the levels of physical activity, and eating habits among the Pinole, Laurel Park and Marina Bay populations. On this basis, we intend to make use of the defensive, accommodative and proactive stakeholder management strategies, as postulated in Freeman, Harrison, Wicks, Parmar & De Colle (2010).
Program Design
The visual representation of the program design is available in the appendices section (appendix 3).
Demonstration Projects: Prevention of Childhood Obesity
The structural organizations of the all-inclusive demonstration projects (six to be precise) are as outlined in appendix 2. Being part of the CCROPP (Central California Regional Obesity Prevention) program, the three projects are, integrated into the California Project Lean, which was founded with the aim of providing training facilities, funding and technical assistance to school-sector obesity-prevention projects within the state. The three projects will be driven by normative needs, following from the experience and opinion of experts, derived from the findings of recent studies.
The three projects will be largely quasi-experimental, with each tailored into a design that best responds to its target comparison group – Hispanic-Americans, Asian-Americans, Native Americans, Black Americans.
The ANGELO Process
The ANGELO process will be a sequential four-phase arrangement, involving socio-cultural contextual analyses in the three areas of interest, stakeholder involvement, engagement workshops and action plan creation. The 'environmental' aspect of the ANGELO framework collectively stands for the possible target behaviors, the gaps in skill and knowledge that would need to be addressed, and factors likely to pose hindrances in addressing the same (Hughes & Margetts, 2010). These will incorporate prioritization and needs assessment in formative evaluation and capacity building.
Socio-cultural Contextual Analyses
Preliminary studies on the socio-cultural contexts of the selected sites will be conducted to identify, and rank the possible environmental obesogenic factors. This reconnaissance will also help in the identification of possible barriers to developing healthy eating habits, engaging in physical activity and developing positive attitudes towards a healthy body size. Previous studies, both within and without California, have revealed that traditions such as over-eating during occasions, linking large body sizes to good health, and equating responsibility – especially with regard to girls – to household chores (disregarding sporting activities) pose serious barriers to obesity prevention.
Socio-cultural interviews will be conducted among willing participants. The interview structure will include ten females, and an equal number of males aged between 12 and 21, and ten representatives, guardians or otherwise, for children under the age of five, in each of the study areas. Researchers will be representative of each of the cultural groups, and will first work separately and then together in the identification of factors. The interviews will be recorded by a researcher conversant with the participant's first language and translations made, when necessary.
Four basic focus groups will be conducted in each of the study areas, with differentiations based on the cultural group (Hispanic-Americans, Asian-Americans, Native Americans, and Black Americans) and gender. The factors identified during the socio-cultural interviews will not only be integrated into the ANGELO framework but also shown or displayed to the respective communities. The said presentation can be done during the engagement workshops.
Engagement of Stakeholders
' Stakeholder involvement will begin with project advocacy efforts via holding of discussions (initial) with key entities including local governments and churches, the education and health sections of relevant governmental organizations, and school heads. A snowballing procedure will be used to plan for and hold discussions with crucial community champions including sporting personalities and representatives from the California Lean and CCROPP programs. The engagement aspect will also incorporate the listing and discussion of possible behavior, gaps in skill and knowledge and potential barriers.
Advocacy and engagement will last for approximately one month, during which project staff will be employed and facilitative structures set up. We expect to build crucial relations with all stakeholders during this period, to ensure their active engagement in project procedures, and their collaboration in the development of action plans.
Engagement Workshops
Engagement workshops will bring together the projects' stakeholders, and the different projects' students' representatives, and will mainly focus on updating the stakeholders on the contextual analyses obtained from preliminary socio-cultural interviews, relevant information on the target groups, and the latest pieces of international obesity-prevention related evidence. Workshop facilitators will include researchers with relevant expertise. The workshop will involve a five-stage procedure involving situational analyses, scanning, rating and prioritization, element merging and action plan formulation.
Stage 1 (situational analyses) will involve the presentation of information obtained from community consultations, preliminary socio-cultural interviews and experts' assessments (for instance, the progress of similar projects that are ongoing). Stage 2 (scanning) will involve holding brief discussions with stakeholders and participants on the identified factors and barriers as presented in the pre-prepared worksheets. This will provide avenues for the development of common grounds and the identification and inclusion, if necessary, of new factors. The worksheets will be designed differently, for different cultural groups, based on the evidence obtained, the number of key factors, etc.
In Stage 3 (rating and prioritization) workshop participants will be expected to rate the behaviors presented, and discussed on the basis of relevance, importance, possible impact, and changeability. The ranking will be done on a scale of 1 to 5; where 1 and 5 will represent 'unimportant' and 'extremely important'; 'extremely difficult to change' and 'easily changeable' respectively (a worksheet detailing this process is provided in the appendices section – appendix 1). The total scores for each of the behaviors will be obtained by multiplying the changeability and importance scores attached to it. Ranking will then be done using the collated scores. The highest ranked factor will be assigned five points and the lowest, one point.
The barriers will, after the scanning stage, be prioritized under the four environment types of the ANGELO framework; socio-cultural (the cultural practices, expectations, values, perceptions, beliefs and attitudes), political (the governing rules), economic (the financial constraints involved), and physical (the availability of crucial elements, for instance, healthy foods, time for physical activity, etc.) (Hughes & Margetts, 2010).
Action Plan Formulation
Stage four of the engagement workshop (element merging) will involve pulling together the highest ranked environmental components, skill, knowledge and behavioral elements as causes of action. These action causes will then be discussed by workshop participants, and the elements that will be mutually accepted as priorities structured into a plan of action, in the final stage of the engagement workshop. The projects' objectives will be created from the target behaviors identified in the action plan, and the strategies from the skill and knowledge gaps.
At the end of each engagement workshop, the action plan (a draft of it) will be returned to the community. As the plan continues to evolve, accountabilities, processes and timelines by coordinators will be continually assigned. Measures of evaluation will be assigned once the analysis of baseline data is completed. This way, the plan will continue to evolve as a guide to implementation during the project's life.
The Budget
The proposed project's costs and revenue budget, for the six months following start of activities, and the associated break-even analyses are available in the appendices section (appendices 6 and 7).
Financial Analysis
Three significant factors can be taken into consideration in determining the health benefits that could, upon the successful implementation of the program, accrue to the California community. These are; childhood obesity's persistence into adulthood, the chances that obese children and their families would have adopted any intervention measures in the absence of the project, and the returns on investment (ROI) (Bauer, 2011). Childhood obesity, in most cases, persists into adulthood, and is even more difficult to deal with at that point (Bauer, 2011). This can be attributed to the busy work schedules, and increased family responsibilities that come with adulthood (Brug & Klepp, 2007). Chances are that the affected families would do nothing to improve their conditions – first, because of cultural and social misperceptions, and wrong attitudes towards body size brought about by the existence of knowledge gaps (Hughes & Margetts, 2010) and secondly, due to ignorance; if they have in the past not take any steps to better their conditions, then it goes from logic that they have no problem with it, and would do nothing about it in future.
From the break-even analyses (appendix 7), the projected per-target costs amount to $112. This cost is significantly low compared to the income lost from reduced productivity (resulting from obesity and unhealthiness), the emotional cost associated with obesity (the discrimination and societal bias that obese individuals are forced to endure), and the health costs associated with the treatment of obesity-related complications including type two diabetes, CVD and hypertension (National Heart, Lung and Blood Institute, 2007). Moreover, the above break-even-point targets signify the project's viability and ability to survive beyond one year of operation.
Evaluation Methods
The Trans theoretical Model (TTM)
The TTM is a widely accepted basis for the effective development of interventions aimed at promoting positive behavioral change among populations with health behavior-related health risks such as over-eating, cigarette smoking, etc. (CPRC, n.d.). The TTM is a more or less intentional change model, which incorporates constructs (that are regarded particularly crucial) from various models to efficiently chronicle "how people modify a problem behavior or acquire a positive behavior" (CPRC, n.d.). The key construct of the model is essentially the 'stages of change.' It incorporates other elements, including a series of outcome measures (temptation scales and decisional balance), 'processes of change', and independent variables (CPRC, n.d.). Contrary to other health promotion models, the TTM mainly focuses on the aspect of an individual's decision making (CPRC, n.d.). Ten facilitators of behavioral change are captured under the model's 'processes of change' (consciousness, dramatic relief, environmental re-evaluation, social liberation, self re-evaluation, stimulus control, helping relations, counter-conditioning, re-enforcement and self-liberation) (CPRC, n.d.). At self-liberation, the individual is freed from health risk behavior, and commits to positive behavior; for instance, healthy eating habits, increased physical activity, etc.
The TTM portrays change as a phenomenon that occurs over time through a five-phase process involving pre-contemplation, contemplation, preparation, action and maintenance (CPRC, n.d.). The model's recruitment and outcome-measuring abilities best suit the objectives of this project as they support its comprehensive, whole-of-community nature, and allow for evaluation, respectively (CPRC, n.d.).
The Evaluation Plan
Comparisons will be made on the effectiveness of the ANGELO framework in the achievement of each of the objective programs. Information obtained from participants will be used to gauge the effectiveness of interventions, especially in terms of recruitment and retention of participants, physiological and behavioral outcomes (see appendix 10).
Economic Evaluation
The program will include a cost-consequence analysis, in which the costs incurred in the entire project will be compared against the benefits realized. Data on costs will be obtained from the program, and the per target costs compared to the actual cost per objective realized. The project's benefits will be obtained by comparing the baseline and follow-up measures.
Conclusion
The planned project aims to get an in-depth understanding of the complex phenomena related to obesogenic environments, and socio-cultural barriers to the development of healthy eating habits. We expect that, by collecting, reviewing and analyzing data from diverse sources, we will be in a position to give insight into the exact steps the community needs to take to reduce the levels of childhood obesity. This, therefore, has the potential to not only reveal gaps in previous projects, but to also provide a framework for obesity-prevention projects in other states. The methods chosen have been drawn from the skill, experience, and expertise of the project team and will ensure the active engagement of key stakeholders in the health department and related sectors. We, therefore, expect the project to be significant in instilling the crucial elements of healthy eating and active living into the culture of the Californian population.
References
Bauer, U.E. (2011). School Health Guidelines to Promote Healthy Eating and Physical Activity: Recommendations and Reports. Centers for Disease Control and Prevention (CDC), 60 (RR05); 1-71.
Brug, J. & Klepp, K. (2007). Children and Adolescents. In Lawrence, Mark, Worsley & Tony (Eds.). Public Health Nutrition: From principles to Practice. Maidenhead, Berkshire: McGraw Hill.
CPRC. (n.d.). Detailed Overview of the Trans-theoretical Model. Cancer Prevention Research Center. Retrieved from http://www.uri.edu/research/cprc/TTM/detailedoverview.htm
Dropkin, M., Halpin, J. & La Touche, B. (2011). The budget-Building Book for Non-Profits: a Step-by-Step Guide for Managers and Boards (2nd ed.). Hoboken, NJ: John Wiley & Sons.
Freeman, R.E., Harrison, J.S., Wicks, A.C., Parmar, B.L. & De Colle, S. (2010). Stakeholder Theory; the State of the Art. New York: Cambridge University Press
Hughes, R. & Margetts, B.M. (2010). Practical Health Nutrition. Hoboken, NJ: John Wiley and Sons.
Karim, S.B. (2013). Issues and Strategies in Stakeholder Management. Academia. Retrieved from http://www.academia.edu/172847/Issues_and_Strategies_in_Stakeholder_Management
Shim, J.K. & Siegel, J.G. (2007). Handbook of Financial Analysis, Forecasting and Modeling (3rd ed.). Chicago, IL: CCH.
University of Kansas. (2013). Section 5: Developing an Evaluation Plan. The University of Kansas Community Tool Box. Retrieved from http://ctb.ku.edu/en/table-of-contents/evaluate/evaluation/evaluation-plan/tools
Appendices
Appendix 1
The ANGELO Prioritization Pre-determined Worksheet
Environmental Size
Environmental type
Physical (with regard to availability)
Economic (in relation to factors of a financial nature)
Political (with regard to regulations in place)
Socio-cultural (in relation to the various values as well as perceptions, beliefs and attitudes)
Prioritization table
List of potential behaviors/skills to target
Increase breastfeeding rates
Increase vegetable intake
Micro-environment (settings)
Food Physical activity
Score
Importance Changeability Total (1*C)
Macro-environment (sectors)
Food Physical activity
Rank
Key
Importance (how important is this factor?) Changeability (how easy is it to change
1= Unimportant this factor and how big is the impact?)
2=A little important
3= Somewhat important 1= Extremely difficult to change
4= Very important 2= Hard to change
5= Extremely important 3=Change regarded possible
4= Change seen as being easy
5= Change regarded specifically easy
(Source: Hughes & Margetts, 2010, pp. 132-133)
Appendix 2
Six all-inclusive demonstration projects established in four neighborhoods in Hercules, CA, in collaboration with the CCROPP, and supported by the California LEAN: A – the target cultural groups, common to all localities, B – target age-groups
Marina Bay site
Laurel Park site
Pinole site
A
Hispanic Asians, Native Americans, Asian-Americans, African-Americans
16 — 21 years
10 — 15 years
Under 10 yrs B
Pinole projects: 'Choose Health' and 'Healthy Youth, Healthy Future'
Laurel Park: 'Eat well, Stay Healthy, Stay Active' and 'Active Youth, Active Society'
Marina Bay: 'It's Your Choice' and 'Healthy Living for all'
Appendix 3: Program Design
Situational contextual analysis
Technical assessment
( evidence on situational context from relevant experts and documented literature)
Community Engagement
( information on similar ongoing programs, unaddressed needs, and socio-cultural factors from community members, through audio-taped interviews)
Prioritization
ANGELO 'Environmental Components"
(discussing on, and ranking behavioral factors, skill/knowledge gaps, and barriers to physical activity and healthy eating, on the basis of changeability and importance)
Planning
Formulation of Action Plan
Vision
(to make active living and healthy eating a priority in the culture of California)
Mission Statement
(We encourage and fully support resources, environments and programs that are promotional of active living and healthy eating habits, so as to reduce the levels of childhood obesity, and its related complications, in California)
Overall Goal
(to encourage, support, and provide facilitative avenues through which Californian child will be able to adopt and maintain physically active lifestyles, and healthy eating habits so as to improve welfare and the overall quality of life)
Objectives
-To instill the 'early to bed, early to rise' culture among the target population.
– To reduce the rates at which adolescents skip crucial meals
– To increase the community's future productive capacity through building a healthy, active youthful generation.
– To make the project's messages known to the entire community.
– To evaluate the effectiveness of the ANGELO framework.
– To instill an attitude that accepts and appreciates diversity in healthy body shapes and sizes.
Strategies
(social marketing, mainly through social networks; the youth constitute the majority of internet users, use of local champions )
Activities
-holding discussions and enlightenment meetings with school managers and staff to promote the establishment of environments that facilitate physical activity and healthy eating.
-implementing strategies of marketing, physical posters, school projects, internet platforms that promote healthy food choices and active lifestyles.
-developing, communicating and distributing worksheets showing substantial recommended physical activity levels.
-counseling students on the methods of achieving physical activity and healthy eating recommendations in school forums.
-involving parents, students, staff, and community members in enlightenment forums so as to create a bond, to better relations and increase their involvement in school health-promotion programs.
-referring affected students to community-based healthcare providers.
Implementation
Implementation and administration of the action plan
Appendix 4
The Range of steps that key players could be advised to take, so as to promote active living and healthy eating.
Schools
-providing adequate and safe physical activity spaces (in accordance with recommended standards).
-allowing community access to these facilities.
-using marketing techniques and reward systems that promote healthy diets.
-refraining from using physical activity as punishment
-offering quality (healthy) school meal programs, and promoting student participation in the same.
-improving the nutritional quality of competitive outside-of-school-meal-programs through contracting processes.
-incorporating health education into school curricular.
-Involve families, and community members in school health councils and programs.
-provide wellness programs to staff members on health-related issues; students can then learn from them.
Families
-supporting and allowing students to participate in walk and cycle-to-school programs.
-regulate the amount of time children spend watching late-night programs.
-work in collaboration with schools, to ensure they are well-informed on new obesity-prevention methods.
Community members
-participating in school health programs, and councils.
-developing attitudes that accept and appreciate diversity in relation to healthy body size and shape.
-acting responsibly (for instance, regulating the sale of health-risk foods to students.
Appendix 6: The Revenue and Expense Budget
Six months revenue and expense budget
Revenues
Amt ($)
Internal resources
750,000
External resources
1,700,000
External in-kind
1,100,000
Total revenues
3,550,000
Costs
Wages
Coordinator
200,000
Data manager
150,000
Administrative support staff
350,000
Technical consultants
150,000
Subject matter experts
250,000
Meeting facilitators
150,000
Graphic designer
150,000
Marketing/PR specialist
170,000
Website designer
90,000
Total wages
1,660,000
Other costs
Duplication and Printing
Steering/advisory group materials
12,000
State plan publication
2,500
Companion documents
1,000
Letterhead
1,500
Press kits, marketing materials
30,000
Rental
Conference and meeting rooms
5,000
Conference booth rental
2,500
Computer equipment rental
2,500
Equipment and Maintenance
Audio equipment
1,600
Presentation equipment
2,000
Other equipment purchase
1,800
Computer/copier maintenance
3,000
Advertising
Public meeting notices
50,000
Promotion of state plan in small media (newsletters, conference programs)
700,000
General media placement (radio, print, web, television)
750,000
Postage
Steering/advisory group mailings
10,000
Overnight delivery services
5,000
Meeting announcements
2,500
Circulation of drafts
3,900
Correspondence to partners
4,000
Dissemination of plan and companion documents
3,200
Marketing materials
4,500
Utilities, Telecommunications
Conference call services
6,000
Long distance services
5,000
Web site service
6,300
Electric
9,000
Supplies
Office supplies
50,000
Meeting supplies
21,000
Computer supplies
10,000
Graphic design software
5,000
Data software
2,500
Plaques or certificates of thanks for steering group members
20,000
Travel
Staff meeting travel, lodging, and per diem
10,000
Steering group travel and lodging
12,000
Other Direct Costs
Meeting refreshments
40,000
Literature search/retrieval fees
3,500
Incentives for focus group participation
4,000
Total costs
3,462,300
Appendix 7: Break-Even Analysis Template
The break-even analysis; identifying the target level at which the project will make neither profit nor loss. Target population; 15,000; break-even number of targets = FC / per target margin
Cost Category
Fixed Costs
Variable Costs (per target)
Wages
Rent
Duplication and printing
Equipment and maintenance
Utilities / telecommunication
Advertising
Postage
Supplies (office and meeting)
Travel
Totals
Revenue per targeted child
Per targeted child margin
Break-even number of targets
1,660,000
9,500
47,000
8,400
26,300
33,100
1,784,000
10
2
14,272
(Source: Dropkin, Halpin & La Touche, 2011, p. 95)
Appendix 8: Break-Even Chart
Break-even point Revenues
Profit (safe) area
($) Total Costs
Fixed Costs
Target Volume
14,272 15,000 (target)
(Source: Shim & Siegel, 2007, p. 4)
Appendix 9
Performance measurement, monitoring and evaluation timeline, showing the long-term and intermediate effects of impact evaluation, as a result of program implementation.
Type of data collection
Experimental design
Key evaluation questions
Type of evaluation measure
Survey
/scale
Structured interview
Self log
Direct
Observ.
Archival
records
Case study
Pre-post test ctrl grp
Time series
Planning and implementation issues
Descriptive and process measures
Assessing attainment of objectives
Outcome measures
Impact on participants
(short-term)
-obesity
-metabolic syndrome
-inadequate bone health
-iron deficiency
-dental carries
-eating disorders
(long-term)
-cardio-vascular diseases
-cancer
-type two diabetes hypertension
Impact on community
(short-term)
(Long-term)
(Source: Bauer, 2011, University of Kansas, 2013)
Appendix 10
Evaluation Timeline
2014
2015
2016
Monitoring system
Establish system
Mission
Goal
Objectives
Activities
Train participants/staff in data entry
Maintain system (data collection and reporting)
Critical events
Identify key people
Conduct interviews
Report results
Community-level indicators
Identify local indicators
Identify comparison site
Secure data
Report results
Other indicators (e.g., behavioral surveys, data observations, etc.)
Identify
Secure data
Report results
(Source: University of Kansas, 2013)
---
Are you busy and do not have time to handle your assignment? Are you scared that your paper will not make the grade? Do you have responsibilities that may hinder you from turning in your assignment on time? Are you tired and can barely handle your assignment? Are your grades inconsistent?
Whichever your reason is, it is valid! You can get professional academic help from our service at affordable rates. We have a team of professional academic writers who can handle all your assignments.
Plagiarism free papers
Timely delivery
Any deadline
Skilled, Experienced Native English Writers
Subject-relevant academic writer
Adherence to paper instructions
Ability to tackle bulk assignments
Reasonable prices
24/7 Customer Support
Get superb grades consistently
Online Academic Help With Different Subjects
Literature
Students barely have time to read. We got you! Have your literature essay or book review written without having the hassle of reading the book. You can get your literature paper custom-written for you by our literature specialists.
Finance
Do you struggle with finance? No need to torture yourself if finance is not your cup of tea. You can order your finance paper from our academic writing service and get 100% original work from competent finance experts.
Computer science
Computer science is a tough subject. Fortunately, our computer science experts are up to the match. No need to stress and have sleepless nights. Our academic writers will tackle all your computer science assignments and deliver them on time. Let us handle all your python, java, ruby, JavaScript, php , C+ assignments!
Psychology
While psychology may be an interesting subject, you may lack sufficient time to handle your assignments. Don't despair; by using our academic writing service, you can be assured of perfect grades. Moreover, your grades will be consistent.
Engineering
Engineering is quite a demanding subject. Students face a lot of pressure and barely have enough time to do what they love to do. Our academic writing service got you covered! Our engineering specialists follow the paper instructions and ensure timely delivery of the paper.
Nursing
In the nursing course, you may have difficulties with literature reviews, annotated bibliographies, critical essays, and other assignments. Our nursing assignment writers will offer you professional nursing paper help at low prices.
Sociology
Truth be told, sociology papers can be quite exhausting. Our academic writing service relieves you of fatigue, pressure, and stress. You can relax and have peace of mind as our academic writers handle your sociology assignment.
Business
We take pride in having some of the best business writers in the industry. Our business writers have a lot of experience in the field. They are reliable, and you can be assured of a high-grade paper. They are able to handle business papers of any subject, length, deadline, and difficulty!
Statistics
We boast of having some of the most experienced statistics experts in the industry. Our statistics experts have diverse skills, expertise, and knowledge to handle any kind of assignment. They have access to all kinds of software to get your assignment done.
Law
Writing a law essay may prove to be an insurmountable obstacle, especially when you need to know the peculiarities of the legislative framework. Take advantage of our top-notch law specialists and get superb grades and 100% satisfaction.
What discipline/subjects do you deal in?
We have highlighted some of the most popular subjects we handle above. Those are just a tip of the iceberg. We deal in all academic disciplines since our writers are as diverse. They have been drawn from across all disciplines, and orders are assigned to those writers believed to be the best in the field. In a nutshell, there is no task we cannot handle; all you need to do is place your order with us. As long as your instructions are clear, just trust we shall deliver irrespective of the discipline.
Are your writers competent enough to handle my paper?
Our essay writers are graduates with bachelor's, masters, Ph.D., and doctorate degrees in various subjects. The minimum requirement to be an essay writer with our essay writing service is to have a college degree. All our academic writers have a minimum of two years of academic writing. We have a stringent recruitment process to ensure that we get only the most competent essay writers in the industry. We also ensure that the writers are handsomely compensated for their value. The majority of our writers are native English speakers. As such, the fluency of language and grammar is impeccable.
What if I don't like the paper?
There is a very low likelihood that you won't like the paper.
Reasons being:
When assigning your order, we match the paper's discipline with the writer's field/specialization. Since all our writers are graduates, we match the paper's subject with the field the writer studied. For instance, if it's a nursing paper, only a nursing graduate and writer will handle it. Furthermore, all our writers have academic writing experience and top-notch research skills.
We have a quality assurance that reviews the paper before it gets to you. As such, we ensure that you get a paper that meets the required standard and will most definitely make the grade.
In the event that you don't like your paper:
The writer will revise the paper up to your pleasing. You have unlimited revisions. You simply need to highlight what specifically you don't like about the paper, and the writer will make the amendments. The paper will be revised until you are satisfied. Revisions are free of charge
We will have a different writer write the paper from scratch.
Last resort, if the above does not work, we will refund your money.
Will the professor find out I didn't write the paper myself?
Not at all. All papers are written from scratch. There is no way your tutor or instructor will realize that you did not write the paper yourself. In fact, we recommend using our assignment help services for consistent results.
What if the paper is plagiarized?
We check all papers for plagiarism before we submit them. We use powerful plagiarism checking software such as SafeAssign, LopesWrite, and Turnitin. We also upload the plagiarism report so that you can review it. We understand that plagiarism is academic suicide. We would not take the risk of submitting plagiarized work and jeopardize your academic journey. Furthermore, we do not sell or use prewritten papers, and each paper is written from scratch.
When will I get my paper?
You determine when you get the paper by setting the deadline when placing the order. All papers are delivered within the deadline. We are well aware that we operate in a time-sensitive industry. As such, we have laid out strategies to ensure that the client receives the paper on time and they never miss the deadline. We understand that papers that are submitted late have some points deducted. We do not want you to miss any points due to late submission. We work on beating deadlines by huge margins in order to ensure that you have ample time to review the paper before you submit it.
Will anyone find out that I used your services?
We have a privacy and confidentiality policy that guides our work. We NEVER share any customer information with third parties. Noone will ever know that you used our assignment help services. It's only between you and us. We are bound by our policies to protect the customer's identity and information. All your information, such as your names, phone number, email, order information, and so on, are protected. We have robust security systems that ensure that your data is protected. Hacking our systems is close to impossible, and it has never happened.
How our Assignment  Help Service Works
You fill all the paper instructions in the order form. Make sure you include all the helpful materials so that our academic writers can deliver the perfect paper. It will also help to eliminate unnecessary revisions.
2.      Pay for the order
Proceed to pay for the paper so that it can be assigned to one of our expert academic writers. The paper subject is matched with the writer's area of specialization.
3.      Track the progress
You communicate with the writer and know about the progress of the paper. The client can ask the writer for drafts of the paper. The client can upload extra material and include additional instructions from the lecturer. Receive a paper.
4.      Download the paper
The paper is sent to your email and uploaded to your personal account. You also get a plagiarism report attached to your paper.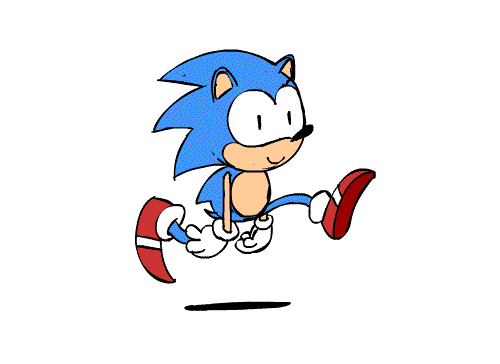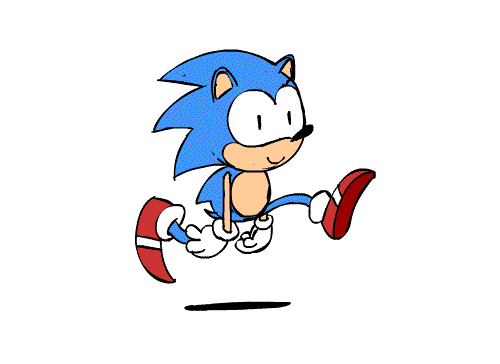 PLACE THIS ORDER OR A SIMILAR ORDER WITH US TODAY AND GET A PERFECT SCORE!!!
---