Critical Threats to the Global Environment
Introduction
Don't use plagiarized sources. Get Your Custom Essay on
Critical Threats to the Global Environment
Just from $9/Page
From the onset, it would be prudent to note that there are a number of issues that continue to threaten environmental stability. These are inclusive of, but they are not limited to; rise on ocean levels, globalization, civil wars, global pandemics (such as the recent COVID-19 pandemic), lack of educational opportunities in developing nations, etc. In essence, owing to the finite nature of resources, stakeholders ought to focus on only the most serious threats at a time. At present, I consider the most serious threats to environmental stability to be; a) the use of fossil fuels as an energy source and b) insufficient educational opportunities in developing countries. These are the threats that will be explored in this discussion. In addition to assessing how the two issues highlighted above impact the global environment, this text will also highlight the role that humans have played in the aggravation of the said threats to the planets environment. In the final analysis, the various measures that stakeholders could embrace in efforts to reign in the impact of the identified threats on the environment will also be explored.
Effect on Global Environment
i) Use of Fossil Fuels as an Energy Source
To begin with, the negative effect that burning of fossil fuels has on the environment has been well-documented in the past. In essence, fossil fuels are inclusive of natural gas, crude oil, as well as coal. Denchak (2018) points out that in addition to harming our health, burning of fossil fuels is harming the environment. In as far as the environmental impact is concerned, Denchak (2018) is categorical that burning of fossil fuels has been linked to global warming. This, according to the author, is more so the case given that when burned, fossil fuels produce massive amounts of carbon dioxide. The said gas results in the entrapment or retention of heat in the atmosphere. The end result is global warming which has been linked to changing weather patterns across the globe (Butler, 2016). As the author further indicates, the changing weather patterns have been associated with droughts that are not only longer, but also more intense. Further, climate change contributes to the melting of glaciers and rising of sea levels (Butler, 2016).
Next, one other serious impact of burning fossil fuels relates to air pollution. On this front, it should be noted that as Denchak (2018) points out, there are numerous other gasses and particles that are emitted following the burning of fossil fuels. The said gases are inclusive of, but they are not limited to; sulfur dioxide and mercury. To be more specific, Denchak (2018), in his own words points out that coal-fired power plants singlehandedly generate 42 percent of dangerous mercury emissions in the United States, as well as two-thirds of U.S. sulfur dioxide emissions (which contribute to acid rain) and vast majority of soot (particulate matter) in our air.
Third, scientists have also linked burning of fossil fuels to ocean acidification. Indeed, according to Denchack (2018), available evidence indicates that the basic chemistry of our oceans is altered when fossil fuels are burnt. This is more so the case given that a significant portion of carbon emissions that are essentially man-made end up being absorbed by our seas. As a matter of fact, our oceans have experienced a 30 percent increase in acidity since the commencement of the industrial revolution (Denchak, 2018). The said acidification significantly disrupts ocean life and could, as Butler (2016) observes, endanger or jeopardize whole food chains.
ii) Insufficient Educational Opportunities in Developing Countries
In my opinion, despite receiving little attention, this happens to be one of the most serious threats to environmental environment and security. To begin with, it should be noted that illiteracy has in the past been linked to poorer health outcomes. For instance, according to King (2010), persons who are illiterate or semiliterate are less likely to be aware of effective health promotion activities. This is particularly the case in relation to the relevance of diet and physical activity in the maintenance of health and overall wellbeing Further, according to King (2010), in healthcare settings, patients who are unable to read and/or write happen to be less likely to adhere to treatment regimens. This, as King (2010) observed, is more so the case given that patients who are illiterate are less likely to comprehend medication instructions. In the end, this results in lower life expectancy.
Secondly, illiteracy has also been associated with less financial stability. In modern societies, persons who are less educated have a lower probability of securing permanent and/or gainful employment. For this reason, the ability of those without proper education to provide for their own selves as well as their families is greatly diminished. For this reason, we could come to the conclusion that limited educational opportunities in developing countries happen to be the greatest drivers of poverty. Further, poverty has been shown to trigger crime. Indeed, as Dong, Egger, and Guo (2020) point out, crime rates tend to increase with an increase in poverty and financial destitution. According to the authors, studies conducted in the past appear to indicate that crime particularly violent crime is driven by, amongst other things, income inequality. However, in their study seeking to establish whether indeed poverty and crime were linked, the authors made a crucial finding to the effect that it is the poverty and low income level, rather than income inequality, that is positively related to homicide rates (Dong, Egger, and Guo, p. 2020, p. 107).
Third, it should also be noted that lack of educational opportunities in developing countries could be associated with a poor environmental sustainability record. In basic terms, environmental sustainability could be conceptualized as the duty or mandate to ensure that global ecosystems as well as natural resources are protected. According to Morin, Orsini, and Jinnah (2020), illiteracy happens to be a stumbling block on many fronts. This, as the authors further indicate, is more so the case in relation to efforts to ensure that persons are aware of why there is need to protect our natural resources, and how to go about it. For instance, without access to the relevant information on how deforestation impacts the larger environment, people are likely to engage in the wanton destruction of vegetation so as to clear land for farming or convert the said spaces into a concrete jungle. Also, as Morin, Orsini, and Jinnah (2020) observe, some school programs do incorporate environmental sustainability courses in their curriculum effectively meaning that lack of access to education essentially denies populations the knowledge and knowhow on environmental protection.
Role of Humans
Humans have played a huge role in the aggravation of the threats to the earths environment highlighted above.
i) Use of Fossil Fuels as an Energy Source
The pursuit of corporate profitability happens to be one of human factors that have aggravated this particular concern. This is particularly the case given that as Riley (2017) observes, past surveys have demonstrated that 71% of global emissions could be traced back to a handful of corporations 100 to be specific. Riley (2017) indicates that although for the most part companies are aware of the need to embrace more efficient energy sources, short-term profitability (and orientation towards securing only the interest of shareholders) often clouds their judgment. In an increasingly competitive business environment, where business success is largely measured in terms of profits raked in as opposed to engagement in CSR and sustainability undertakings, businesses are not likely to lead from the front in as far as this particular threat is concerned. It is for this reason that the Riley (2017) observes that tackling climate chnge is mostly a function of the behavior of corporate entities especially those identified as being the biggest fossil fuel users.
Secondly, lack of commitment in efforts to rein in CO2 emissions has resulted in slower progress on this front. For instance, Open Access Government (2021) points out that although some countries have in the past made commitments to partake in activities meant to fight and prevent climate change, they continue to pursue engagements that worsen the situation. Examples of such countries are India and China. For instance, in the words of Open Access Government (2021), China is currently building hundreds of new coal-fired power plants to counter China, India is adding 446 new coal-fired plants to add to their existing 589 coal-fired plants, bringing their total to 1,036. Actions such as these result in a reversal of gains already made in efforts to limit the utilization of fossil fuels as a source of energy.
ii) Insufficient Educational Opportunities in Developing Countries
Corruption in developing countries has been one of the most prominent limiting factors in as far as access to education is concerned. It is important to note that as Mirzayev (2021) points out, corruption happens to be more prevalent in developing economies than in developed countries. As the author further indicates, in a corrupt economy, the most affected sectors happen to be healthcare, education, and security. This is an assertion further advanced by Chens, Jenkins, and Sinclair (2013), who are categorical that corruption is closely associated with poor education outcomes. For instance, according to the authors, diversion of school funds results in less schools being built and serviced. In effect, this results in fewer enrolments. Those who enroll may lack access to the relevant resources meant to enhance or promote educational attainment (Chens, Jenkins, and Sinclair, 2013).
Next, failure by parents to take their children to school could be yet another human factor aggravating this particular threat. There are many factors that could negatively impact parental perspectives about education. Some of the said factors, according to Chens, Jenkins, and Sinclair (2013), are inclusive of, but they are not limited to; high unemployment rates, a costly education system, poverty and illiteracy on the part of the parent, etc. In relation to the latter aspect, Chens, Jenkins, and Sinclair (2013) indicate that more than 250 million children between 5 and 14 form part of the labor force in developing countries, according to the International Labor Organization (ILO) (79). In effect, this ends up denying millions of children education opportunities.
Initiatives to Mitigate Effects
There are a wide range of initiatives that could be embraced in efforts to mitigate the effects of the environmental threats identified above. The said approaches have been highlighted below.
i. Use of Fossil Fuels as an Energy Source
To begin with, one of the approaches that have been suggested in this case is the gradual embrace of renewable sources of energy. The idea is that the said renewable sources of energy would end up replacing fossil fuels in the long term. There are a wide range of renewable energy sources that could be taken into consideration. These are inclusive of, but they are not limited to; geothermal power, biomass, hydroelectric, as well as wind and solar power. It is important to note that as Nunez (2019) observes, unlike fossil fuels, renewable sources of energy are not associated with CO2 (or other greenhouse gas) emissions. Already, various jurisdictions from across the world have come up with standards and policies meant to limit the utilization of fossil fuels. For instance, at the governmental level, we have the 2015 Paris agreement. I am, however, of the opinion that corporate bodies should demonstrate more willingness to participate in undertakings meant to boost the utilization of renewable energy, and thus less dependence on fossil fuels. This is especially useful given that as has been pointed out elsewhere in this text, 71% of global emissions could be traced back to a handful of corporations. The relevant regulatory agencies could come up with ways to incentivize or compel large enterprises to switch to renewable energy sources in the powering of their operations.
Next, the governments could also engage in coordinated public awareness efforts to ensure that members of the public are aware of the need to rein in CO2 (and other greenhouse gas) emissions, and the role they can play at the individual level towards this end. For instance, some of the measures that the general public could be sensitized on include; ensuring that electrical appliances and lights are turned off when not in use, minimizing the utilization of air conditioning, and purchasing appliances that are designed to conserve energy.
i) Insufficient Educational Opportunities in Developing Countries
The developed world has a role to play in efforts to stem corruption which, as has been indicated elsewhere in this text, negatively impacts the education sector. For instance, developed countries can slap corrupt nations with sanctions meant to force corrupt regimes to mend their ways. Individual government officials (as well as businessmen) found to be corrupt could also be denied entry into participating developed countries, and their assets in the said nations frozen. With sustained pressure to end corruption, corrupt countries are likely to be more prudent in the deployment of public resources which would inevitably benefit the education sector and, thus, open up educational opportunities.
The relevance of reducing the cost of education cannot also be overstated. This is a solution that developing countries could implement with assistance from various partners (both external and internal). Abolishing school fees would be a good start as this would ensure that even those from the poorest of households have an opportunity to attend school. According to Chens, Jenkins, and Sinclair (2013), jurisdictions that have abolished school fees have been shown to register an increase in enrolments.
Conclusion
In the final analysis, it should be noted that this is the only planet we have. If we do not show any concern for the global environment and are negligent towards the same, we are likely to cause irreversible damage to the very essence of life as we know it. For this reason, the relevance of formulating and implementing the relevant measures to deal with the threats identified above cannot be overstated. However, for such efforts to bear fruit, there would be need for stakeholders to collaborate in meaningful formats. In the absence of collaboration, these efforts are likely to be disjointed and, thus, unfruitful. Collaboration could in this case be achieved via sharing of resources, exchange of information, etc.
References
Butler, C. (2016). Climate Change and Global Health. CABI.
Chens, A.B., Jenkins, W.I. & Sinclair, R. (2013). Social Science and Government: Policies and problems. Routledge.
Dong, B., Egger, P.H. & Guo, Y. (2020). Is poverty the mother of crime? Evidence from homicide rates in China. PLoS One, 15(5), 106-111.
Denchak, M. (2018). Fossil Fuels: The Dirty Facts. https://www.nrdc.org/stories/fossil-fuels-dirty-facts#sec-disadvantages
King, A. (2010). Poor health literacy: a 'hidden' risk factor. Nature Reviews Cardiology, 7, 473-474.
Mirzayev, E. (2021). How Corruption Affects Emerging Economies. https://www.investopedia.com/articles/investing/012215/how-corruption-affects-emerging-economies.asp
Morin, J., Orsini, A. & Jinnah, S. (2020). Global Environmental Politics: Understanding the Governance of the Earth. OUP.
Nunez, C. (2019). Renewable Energy 101. https://www.nationalgeographic.com/environment/article/renewable-energy
Open Access Government (2021). Are we fighting a losing battle to prevent climate change? https://www.openaccessgovernment.org/prevent-climate-change/98718/
Riey, T. (2017). Just 100 companies responsible for 71% of global emissions, study says. https://www.theguardian.com/sustainable-business/2017/jul/10/100-fossil-fuel-companies-investors-responsible-71-global-emissions-cdp-study-climate-change
---
Are you busy and do not have time to handle your assignment? Are you scared that your paper will not make the grade? Do you have responsibilities that may hinder you from turning in your assignment on time? Are you tired and can barely handle your assignment? Are your grades inconsistent?
Whichever your reason is, it is valid! You can get professional academic help from our service at affordable rates. We have a team of professional academic writers who can handle all your assignments.
Plagiarism free papers
Timely delivery
Any deadline
Skilled, Experienced Native English Writers
Subject-relevant academic writer
Adherence to paper instructions
Ability to tackle bulk assignments
Reasonable prices
24/7 Customer Support
Get superb grades consistently
Online Academic Help With Different Subjects
Literature
Students barely have time to read. We got you! Have your literature essay or book review written without having the hassle of reading the book. You can get your literature paper custom-written for you by our literature specialists.
Finance
Do you struggle with finance? No need to torture yourself if finance is not your cup of tea. You can order your finance paper from our academic writing service and get 100% original work from competent finance experts.
Computer science
Computer science is a tough subject. Fortunately, our computer science experts are up to the match. No need to stress and have sleepless nights. Our academic writers will tackle all your computer science assignments and deliver them on time. Let us handle all your python, java, ruby, JavaScript, php , C+ assignments!
Psychology
While psychology may be an interesting subject, you may lack sufficient time to handle your assignments. Don't despair; by using our academic writing service, you can be assured of perfect grades. Moreover, your grades will be consistent.
Engineering
Engineering is quite a demanding subject. Students face a lot of pressure and barely have enough time to do what they love to do. Our academic writing service got you covered! Our engineering specialists follow the paper instructions and ensure timely delivery of the paper.
Nursing
In the nursing course, you may have difficulties with literature reviews, annotated bibliographies, critical essays, and other assignments. Our nursing assignment writers will offer you professional nursing paper help at low prices.
Sociology
Truth be told, sociology papers can be quite exhausting. Our academic writing service relieves you of fatigue, pressure, and stress. You can relax and have peace of mind as our academic writers handle your sociology assignment.
Business
We take pride in having some of the best business writers in the industry. Our business writers have a lot of experience in the field. They are reliable, and you can be assured of a high-grade paper. They are able to handle business papers of any subject, length, deadline, and difficulty!
Statistics
We boast of having some of the most experienced statistics experts in the industry. Our statistics experts have diverse skills, expertise, and knowledge to handle any kind of assignment. They have access to all kinds of software to get your assignment done.
Law
Writing a law essay may prove to be an insurmountable obstacle, especially when you need to know the peculiarities of the legislative framework. Take advantage of our top-notch law specialists and get superb grades and 100% satisfaction.
What discipline/subjects do you deal in?
We have highlighted some of the most popular subjects we handle above. Those are just a tip of the iceberg. We deal in all academic disciplines since our writers are as diverse. They have been drawn from across all disciplines, and orders are assigned to those writers believed to be the best in the field. In a nutshell, there is no task we cannot handle; all you need to do is place your order with us. As long as your instructions are clear, just trust we shall deliver irrespective of the discipline.
Are your writers competent enough to handle my paper?
Our essay writers are graduates with bachelor's, masters, Ph.D., and doctorate degrees in various subjects. The minimum requirement to be an essay writer with our essay writing service is to have a college degree. All our academic writers have a minimum of two years of academic writing. We have a stringent recruitment process to ensure that we get only the most competent essay writers in the industry. We also ensure that the writers are handsomely compensated for their value. The majority of our writers are native English speakers. As such, the fluency of language and grammar is impeccable.
What if I don't like the paper?
There is a very low likelihood that you won't like the paper.
Reasons being:
When assigning your order, we match the paper's discipline with the writer's field/specialization. Since all our writers are graduates, we match the paper's subject with the field the writer studied. For instance, if it's a nursing paper, only a nursing graduate and writer will handle it. Furthermore, all our writers have academic writing experience and top-notch research skills.
We have a quality assurance that reviews the paper before it gets to you. As such, we ensure that you get a paper that meets the required standard and will most definitely make the grade.
In the event that you don't like your paper:
The writer will revise the paper up to your pleasing. You have unlimited revisions. You simply need to highlight what specifically you don't like about the paper, and the writer will make the amendments. The paper will be revised until you are satisfied. Revisions are free of charge
We will have a different writer write the paper from scratch.
Last resort, if the above does not work, we will refund your money.
Will the professor find out I didn't write the paper myself?
Not at all. All papers are written from scratch. There is no way your tutor or instructor will realize that you did not write the paper yourself. In fact, we recommend using our assignment help services for consistent results.
What if the paper is plagiarized?
We check all papers for plagiarism before we submit them. We use powerful plagiarism checking software such as SafeAssign, LopesWrite, and Turnitin. We also upload the plagiarism report so that you can review it. We understand that plagiarism is academic suicide. We would not take the risk of submitting plagiarized work and jeopardize your academic journey. Furthermore, we do not sell or use prewritten papers, and each paper is written from scratch.
When will I get my paper?
You determine when you get the paper by setting the deadline when placing the order. All papers are delivered within the deadline. We are well aware that we operate in a time-sensitive industry. As such, we have laid out strategies to ensure that the client receives the paper on time and they never miss the deadline. We understand that papers that are submitted late have some points deducted. We do not want you to miss any points due to late submission. We work on beating deadlines by huge margins in order to ensure that you have ample time to review the paper before you submit it.
Will anyone find out that I used your services?
We have a privacy and confidentiality policy that guides our work. We NEVER share any customer information with third parties. Noone will ever know that you used our assignment help services. It's only between you and us. We are bound by our policies to protect the customer's identity and information. All your information, such as your names, phone number, email, order information, and so on, are protected. We have robust security systems that ensure that your data is protected. Hacking our systems is close to impossible, and it has never happened.
How our Assignment  Help Service Works
You fill all the paper instructions in the order form. Make sure you include all the helpful materials so that our academic writers can deliver the perfect paper. It will also help to eliminate unnecessary revisions.
2.      Pay for the order
Proceed to pay for the paper so that it can be assigned to one of our expert academic writers. The paper subject is matched with the writer's area of specialization.
3.      Track the progress
You communicate with the writer and know about the progress of the paper. The client can ask the writer for drafts of the paper. The client can upload extra material and include additional instructions from the lecturer. Receive a paper.
4.      Download the paper
The paper is sent to your email and uploaded to your personal account. You also get a plagiarism report attached to your paper.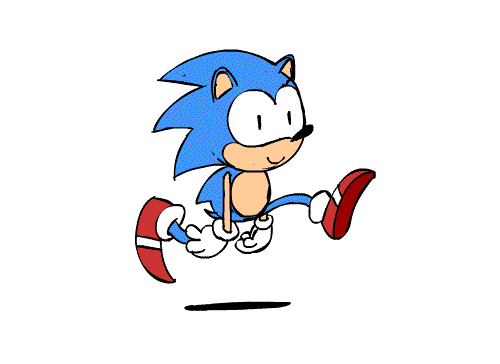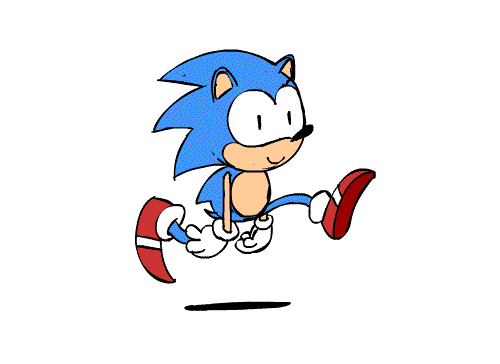 PLACE THIS ORDER OR A SIMILAR ORDER WITH US TODAY AND GET A PERFECT SCORE!!!
---