Apple's CEO Tim Cook recently publicly announced that he is gay (Chen & Goel, 2014). This step was clearly a major personal landmark for him, but it caught attention in the business world as well, for several reasons. First, there few openly gay C-suiters, and even fewer as prominent as Cook. There may be some who are not out, but Cook's announcement was intended specifically to shift the mindset of people in the business world about gays. Cook is the first openly gay CEO of a Fortune 500 company.
Second, LGBT people are one of the few minority groups against whom active, deliberate discrimination is allowed, by law, in the American workplace. The move does come on the heels of President Obama affording LGBT workers in the federal government protection from discrimination, but discrimination is still allowed in the private sector, barring passage of an act from Congress, which being Republican, is unlikely to do so (BBC, 2014).
Don't use plagiarized sources. Get Your Custom Essay on
Assessing the consumer products business
Just from $9/Page
The third reason that this is significant is that Apple itself is so prominent, being the company with the highest market cap in the world (Hum & Moreano, 2012). Apple is the world's most admired company, as surveyed by Fortune (2014), and has the world's second-most admired supply chain (Genco, 2014).
In essence, the world's first openly gay CEO isn't down at 497 on the Fortune 500, two steps above your local microbrewery, this is Apple. That means that Cook's decision will have repercussions that are felt throughout the business world, in America and beyond.
Background
This paper will examine how Cook's coming out affects the company itself. Cook inherited his role as CEO from company founder Steve Jobs, and after some slower growth in the first year, has guided the company successfully back to the point where it has the highest market cap, and where it continues to rack up record revenues and $50 billion a year net income (MSN Moneycentral, 2014). In some ways, Cook's coming out is facilitated by the fact that most of the people who actually work at Apple couldn't care less, but Cook as CEO also deals with suppliers in China, as well as customers and partners around the world, so this is not just an internal issue; Apple is now a change agent. The role of change agent is one that Apple has always embraced, but in general the company has not sought out the role of social change agent, and that is going to be an adjustment internally because nobody else in the organization asked for that role.
Apple is a differentiated player in the consumer products business. The company makes computers, smartphones, tablets, mp3 players and software. A string of hit products over the past 15 years has brought Apple to its position of leadership. While a niche player in its many categories, Apple is a design leader, and a status symbol for millions of consumers. Apple has sought out the positioning of being the technology leader and the 'coolest' company, when compared with its generally staid competitors. The leadership role is something that Apple is familiar with, but social leadership is leadership you cannot develop with engineers.
Organizational Changes
Apple might not experience any structural change with this decision. There isn't going to be a new "VP, LGBT Rights" post created. Nor will there be any new strategy, or a mandate to HR to stop hiring straight people. The change at Apple that will result from Cook coming out is more subtle, and nuanced, because it reflects in the organizational culture and the way that the company is going to exploit its status within the business world to spread values of tolerance and openness, where previously such values were confined to companies based in only the most tolerant pockets of the world. Affecting a change in organizational culture is not necessarily easy. There is clearly a need for such change, for Apple to take the role of ambassador of civility, given the sorry events in Russia following Cook's announcement (Golubkova, 2014).
Organizational Change Theory
It is never easy for a company to make changes to its organizational culture. In theory, an organizational culture should be in place to ensure that the people within the organization have a certain set of values, and many companies explicitly have a values statement for this purpose. Apple has not yet incorporated a fight for LGBT rights in its values statement, and it might not, but it is unusual that a company's overall culture will supersede all aspects of individual culture. Gay rights is one aspect that ends up being controversial, and even in Silicon Valley there are bound to be those who have their grievances, imaginary or whatever.
But whatever a person's issues, the corporate culture is supposed to override at any point where an employee is representing the company. It is likely that the state of Apple's culture, given where the company is located, was always open for LGBT individuals, regardless of the CEO's announcement. The culture of the region and most of the employees in the company no doubt made Cook's decision easier. The corporate culture is therefore already aligned, for the most part, with Cook's decision.
That this is made official is a different dynamic now, though. It is one thing for a company to be open-minded, or just not care about a person's sexuality, but now Apple is representing something to the business world. The company is now being asked to extend its leadership is how people interact with electronics to encompass how they interact with each other.
In an organizational change, the leadership group must lead the change process. If there is not buy-in from the leadership group, then the change process will not work. For Apple employees to take this social leadership role will require not just the moral support of leadership, but perhaps stronger support as well, in terms of resources, or at least training with respect to what is expected of them in the new corporate culture. This critical precursor to successful organizational change is in place, obviously, with the company's CEO spearheading this initiative.
The big question, however, is whether Apple is going to require an implementation plan to achieve a higher level of buy-in. There is the temptation among people to not want to fight other people's battles. But in this way, Apple has done something strong. The company has a fairly strong hierarchical structure, with the CEO as spiritual leader (Cook not as much as Jobs, but still powerful) and with a lot of formal authority vested in the role. Thus, what the CEO says is what Apple does. Given that, and the prevailing social attitudes in Silicon Valley in general, one of the most powerful things that Apple will do is to not make this an issue. Instead of training its employees to become gay rights evangelists — even though they are likely to be asked to discuss this issue when they conduct business outside of the company, Apple is taking the high road. The company is aware of its status and the statement it is making but does not want to frame this as an issue at all. The view is more than Apple corporate culture doesn't care, and neither should anyone else. It's a subtle approach, and one probably already aligned with the company's internal culture, but it bears repeating because this is a strategy that Apple is projecting to the world as well.
Cook's announcement basically put Apple at the fore of a new corporate discussion about gay rights, especially coming so soon after Obama introduced protections for federal workers, has changed the conversation. It was not long ago that people were talking about the homophobia of Bible-thumping chicken chains and that was the discourse in the corporate world. That is why Cook's announcement puts Apple in a leadership position for change in all of the corporate world — the biggest culture change is going to occur at the cultural level across many organizations.
Any reasonable business understands that business is business, and nobody cares. But that does not make corporate America a great place to be gay — it is usually anything but. The lack of job security and that discrimination in promotions, along with taunting, and other institutionalized discrimination, have a profound effect on the values that the corporate culture has. Apple is basically acting here as the transformational leader for all of corporate America, shifting the conversation back towards positivity, and focused on compassion and humanity for a change of pace. In this, Apple is essentially taking the leadership role and asking for buy-in from the rest of corporate America. Unlike with internal cultural change, there are no formal control mechanisms for Apple to exploit to ensure that the change works.
But it is calculated risk on the part of Tim Cook and Apple. To affect change, they are taking a risk, but doing so from a position of strength. They are leveraging their bargaining power — their wealth, prestige and respect within the business community — to affect this change. The sense is that they believe since technology companies are driving the business world today, and those companies are typically of the same cultural mindset as Apple, that there can be multiple leaders pushing for this change. The ultimate objective will be to get buy-in from legislators, to add sexual orientation to the list of protecting groups under a similar legal structure to the Civil Rights Act of 1964, as had previously happened with other disadvantaged groups.
Kotter's 8-Step Change Theory
One of the most prominent change theories is Kotter's 8-Step theory. The steps are create urgency, form a powerful coalition, create a vision for change, communicate the vision, remove obstacles, create short-term wins, build on the change and anchor the change in the corporate culture.
When we look at this change at Apple through the lens of Kotter's theory, it is evident that urgency has been created. Corporate America never had to face up to its homophobia as long as the chicken people were running the discourse. But now the CEO of the biggest and most admired company on the planet has come out, and everybody has to deal with it. This will be much easier for Apple than it will be for other companies who are now backed into a corner on the issue, should they still resist being civilized.
The vision for change here is not just about Cook creating a more open culture at Apple, but rather there is a vision for transforming society. If Apple had not previously adopted this vision with respect to its consumer technologies it might be a reach to suggest that this is what Apple is doing but the company is definitely seeking to promote increased openness, with the vision of a society with discrimination on the basis of sexual orientation is a thing of the past, both de jure and in practice.
The vision has been communicated and the gauntlet thrown down by Cook, and the many pundits, experts and observers who have weighed in on the issue since his announcement. Removing obstacles to change is the next step. The reality is that there are both cultural and structural obstacles, so this might be the biggest challenge yet. Young people are a lot more tolerant than older generations, plus there is a religious element to it. Furthermore, many institutional barriers will not be broken down as long as the Congress is comprised of angry old homophobic white men. But Apple's vision is clearly long-term. It saw that the corporate world needed a push, and once the corporate world is on board the time will come eventually that lawmakers wonder why such a law had not been passed decades earlier.
The short-term win here, knowing that full-scale change is not going to happen, is to create a more open society around this announcement. Having people either a) not think much of it or b) decide that this is not worth them losing business with Apple are good early outcomes. If the company can change the tone of the conversation, all the better, and at this point it has done that in the U.S. already, as everybody starts to digest the fact that Cook basically took the first shot in the last battle for sexual orientation rights in America.
The next step is to build on the change. For that, Apple as a company is probably going to step back, but Cook will doubtless take up the mantle and use his personal power. He will likely build alliances with other leaders, and get them to come out as well. The change towards openness may already be built in the Apple culture, and in the culture of many leading companies, but now other companies are going to be compelled to examine how they can built such openness in their companies as well. The process may take some time, but there is little doubt — Tim Cook is a deliberate man — that there is a plan to lead this societal shift, and change the entire culture.
Conclusion
That is something that one has to admire about Apple — it is not afraid to be ambitious. The company has long couched its technology in a sort of transformative mythology, for example that the iPhone could change the relationship that people have with their technology. Taking that sort of ambitious transformational leadership to the business culture of America and the world as a whole is a powerful step. Tim Cook's announcement is actually just the first of the eight-step process that will bring about the vision that the company sees for human rights.
Leveraging the power of Apple has given Tim Cook a unique opportunity to be a civil rights leader of sorts, parlaying the exposure his company gives him to lend weight behind an ambitious culture change program. When you look at the Kotter 8 steps, Apple's latest strategy for change follows that pattern, and therefore has the building blocks of a successful organizational change. The ability to build the right alliances is something that will help propel the change. But with any culture change, it can take time, and there are many barriers that need to be removed. Nevertheless, now society has started walking down this road. Apple will need to back up what it has started by ensuring that, internally, it is ready to support this positivity and battle for dignity and human rights. Then, other firms will surely join and the change will start to build momentum. In some ways, this is the biggest organizational change effort of them all, to combat a hatred that is millennia old.
References
BBC. (2014). Obama signs order protecting some gay workers. BBC. Retrieved December 8, 2014 from http://www.bbc.com/news/world-us-canada-28414186
Chen, B. & Goel, V. (2014). Apple's Tim Cook says that he is 'proud to be gay' New York Times. Retrieved December 8, 2014 from http://www.nytimes.com/2014/10/31/technology/timothy-cook-apples-chief-executive-says-he-is-proud-to-be-gay.html?_r=1
Fortune (2014). Most Admired 2014. Fortune Magazine. Retrieved December 8, 2014 from http://fortune.com/worlds-most-admired-companies/#methodology
Genco, (2014). Amazon beats Apple with the most admired supply chain operations. Genco. Retrieved December 8, 2014 from http://www.genco.com/Logistics-Articles/article.php?aid=800915952
Golubkova, K. (2014). Russian memorial to Apple founder dismantled after CEO comes out. Reuters. Retrieved December 8, 2014 from http://www.reuters.com/article/2014/11/03/russia-gay-apple-idUSL6N0ST32S20141103
Hum, R. & Moreano, G. (2012). Apple becomes biggest stock ever. CNBC. Retrieved December 8, 2014 from http://www.cnbc.com/id/48725478
MindTools. (2014). Kotter's 8-Step change model. MindTools.com. Retrieved December 8, 2014 from http://www.mindtools.com/pages/article/newPPM_82.htm
MSN Moneycentral. (2014). Apple. Retrieved December 8, 2014 from http://www.msn.com/en-us/money/stockdetails/financials/fi-AAPL?ocid=qbeb
---
Are you busy and do not have time to handle your assignment? Are you scared that your paper will not make the grade? Do you have responsibilities that may hinder you from turning in your assignment on time? Are you tired and can barely handle your assignment? Are your grades inconsistent?
Whichever your reason is, it is valid! You can get professional academic help from our service at affordable rates. We have a team of professional academic writers who can handle all your assignments.
Plagiarism free papers
Timely delivery
Any deadline
Skilled, Experienced Native English Writers
Subject-relevant academic writer
Adherence to paper instructions
Ability to tackle bulk assignments
Reasonable prices
24/7 Customer Support
Get superb grades consistently
Online Academic Help With Different Subjects
Literature
Students barely have time to read. We got you! Have your literature essay or book review written without having the hassle of reading the book. You can get your literature paper custom-written for you by our literature specialists.
Finance
Do you struggle with finance? No need to torture yourself if finance is not your cup of tea. You can order your finance paper from our academic writing service and get 100% original work from competent finance experts.
Computer science
Computer science is a tough subject. Fortunately, our computer science experts are up to the match. No need to stress and have sleepless nights. Our academic writers will tackle all your computer science assignments and deliver them on time. Let us handle all your python, java, ruby, JavaScript, php , C+ assignments!
Psychology
While psychology may be an interesting subject, you may lack sufficient time to handle your assignments. Don't despair; by using our academic writing service, you can be assured of perfect grades. Moreover, your grades will be consistent.
Engineering
Engineering is quite a demanding subject. Students face a lot of pressure and barely have enough time to do what they love to do. Our academic writing service got you covered! Our engineering specialists follow the paper instructions and ensure timely delivery of the paper.
Nursing
In the nursing course, you may have difficulties with literature reviews, annotated bibliographies, critical essays, and other assignments. Our nursing assignment writers will offer you professional nursing paper help at low prices.
Sociology
Truth be told, sociology papers can be quite exhausting. Our academic writing service relieves you of fatigue, pressure, and stress. You can relax and have peace of mind as our academic writers handle your sociology assignment.
Business
We take pride in having some of the best business writers in the industry. Our business writers have a lot of experience in the field. They are reliable, and you can be assured of a high-grade paper. They are able to handle business papers of any subject, length, deadline, and difficulty!
Statistics
We boast of having some of the most experienced statistics experts in the industry. Our statistics experts have diverse skills, expertise, and knowledge to handle any kind of assignment. They have access to all kinds of software to get your assignment done.
Law
Writing a law essay may prove to be an insurmountable obstacle, especially when you need to know the peculiarities of the legislative framework. Take advantage of our top-notch law specialists and get superb grades and 100% satisfaction.
What discipline/subjects do you deal in?
We have highlighted some of the most popular subjects we handle above. Those are just a tip of the iceberg. We deal in all academic disciplines since our writers are as diverse. They have been drawn from across all disciplines, and orders are assigned to those writers believed to be the best in the field. In a nutshell, there is no task we cannot handle; all you need to do is place your order with us. As long as your instructions are clear, just trust we shall deliver irrespective of the discipline.
Are your writers competent enough to handle my paper?
Our essay writers are graduates with bachelor's, masters, Ph.D., and doctorate degrees in various subjects. The minimum requirement to be an essay writer with our essay writing service is to have a college degree. All our academic writers have a minimum of two years of academic writing. We have a stringent recruitment process to ensure that we get only the most competent essay writers in the industry. We also ensure that the writers are handsomely compensated for their value. The majority of our writers are native English speakers. As such, the fluency of language and grammar is impeccable.
What if I don't like the paper?
There is a very low likelihood that you won't like the paper.
Reasons being:
When assigning your order, we match the paper's discipline with the writer's field/specialization. Since all our writers are graduates, we match the paper's subject with the field the writer studied. For instance, if it's a nursing paper, only a nursing graduate and writer will handle it. Furthermore, all our writers have academic writing experience and top-notch research skills.
We have a quality assurance that reviews the paper before it gets to you. As such, we ensure that you get a paper that meets the required standard and will most definitely make the grade.
In the event that you don't like your paper:
The writer will revise the paper up to your pleasing. You have unlimited revisions. You simply need to highlight what specifically you don't like about the paper, and the writer will make the amendments. The paper will be revised until you are satisfied. Revisions are free of charge
We will have a different writer write the paper from scratch.
Last resort, if the above does not work, we will refund your money.
Will the professor find out I didn't write the paper myself?
Not at all. All papers are written from scratch. There is no way your tutor or instructor will realize that you did not write the paper yourself. In fact, we recommend using our assignment help services for consistent results.
What if the paper is plagiarized?
We check all papers for plagiarism before we submit them. We use powerful plagiarism checking software such as SafeAssign, LopesWrite, and Turnitin. We also upload the plagiarism report so that you can review it. We understand that plagiarism is academic suicide. We would not take the risk of submitting plagiarized work and jeopardize your academic journey. Furthermore, we do not sell or use prewritten papers, and each paper is written from scratch.
When will I get my paper?
You determine when you get the paper by setting the deadline when placing the order. All papers are delivered within the deadline. We are well aware that we operate in a time-sensitive industry. As such, we have laid out strategies to ensure that the client receives the paper on time and they never miss the deadline. We understand that papers that are submitted late have some points deducted. We do not want you to miss any points due to late submission. We work on beating deadlines by huge margins in order to ensure that you have ample time to review the paper before you submit it.
Will anyone find out that I used your services?
We have a privacy and confidentiality policy that guides our work. We NEVER share any customer information with third parties. Noone will ever know that you used our assignment help services. It's only between you and us. We are bound by our policies to protect the customer's identity and information. All your information, such as your names, phone number, email, order information, and so on, are protected. We have robust security systems that ensure that your data is protected. Hacking our systems is close to impossible, and it has never happened.
How our Assignment  Help Service Works
You fill all the paper instructions in the order form. Make sure you include all the helpful materials so that our academic writers can deliver the perfect paper. It will also help to eliminate unnecessary revisions.
2.      Pay for the order
Proceed to pay for the paper so that it can be assigned to one of our expert academic writers. The paper subject is matched with the writer's area of specialization.
3.      Track the progress
You communicate with the writer and know about the progress of the paper. The client can ask the writer for drafts of the paper. The client can upload extra material and include additional instructions from the lecturer. Receive a paper.
4.      Download the paper
The paper is sent to your email and uploaded to your personal account. You also get a plagiarism report attached to your paper.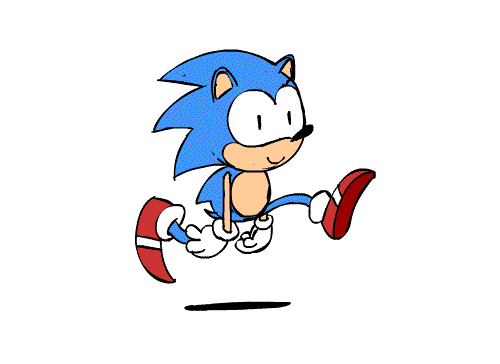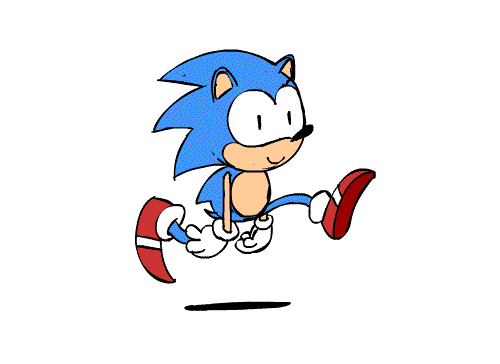 PLACE THIS ORDER OR A SIMILAR ORDER WITH US TODAY AND GET A PERFECT SCORE!!!
---