pneumonia is a recurrent mechanical ventilation complication affecting almost 25% of ventilated patients. This type of pneumonia is referred to as ventilator-associated pneumonia (VAP) and it accounts for up to 90% of nosocomial infections among the 25% of ventilated patients, significantly increasing the cost, the duration of stay in the ICU, the duration of stay in the hospital and the length of stay under ventilation. The mortality rates for patients suffering from the disease has been found to range between 25 to 75% in various study populations (Alp et al., 2004; Markowicz et al., 2000). Among the population of patients endotracheally intubated in whom nosocomial pneumonia has been discovered, a consistent finding between them is the bacterial colonization of the oropharynx. The colonization of the oropharynx by possibly infectious bacteria has been proven to be responsible for the development of the complication. The said colonization is exacerbated by intubation. Another finding among the endotracheally intubated patient is that most of the bacteria found in the colonization are gram-negative. These discoveries led to further clinical studies, which indicated that early arrestment of the growth of bacteria in the oropharynx through oral care can help to significantly cut the likelihood of a patient developing ventilator-associated pneumonia (Grap et al., 2011).
Endotracheal intubation is one of the main risk factors that have been linked with the development of pneumonia in VAP (Klompan et al., 2011; Vincent et al., 2009). Thus, many clinical experts have defined VAP as a hospital-acquired complication that occurs in patients who have been subject to invasive mechanical ventilation. Ventilator-associated pneumonia (VAP) is classified based on the length of time between the onset of pneumonia and mechanical ventilation, i.e. VAP is classified as an early onset in case it develops four days after the start of mechanical ventilation and as late onset if it develops five or more days after the start of mechanical ventilation (Craven, 2000).
Don't use plagiarized sources. Get Your Custom Essay on
An Evaluation Plan for Capstone Project
Just from $9/Page
The recommended oral intervention is the twice per day use of 0.12% chlorhexidine gluconate, that has been found to cut respiratory infections by up to 69%. The medication also cuts antibiotic use by up to 43% in surgical patients postoperatively with no effects on the antibiotic resistance trends (DeRiso et al., 1996). The effect of the oral intervention was found to be most significant in patients who had been intubated for more than a day. The effect was also great on the patients who had the worst case of bacterial colonization (Houston et al., 2002). The cost of hospital care didn't significantly rise with the utilization of the oral intervention. The chlorhexidine oral rinse was also easier to apply than the antibiotic paste since it is in liquid form. In spite of significantly reducing bacterial colonization and VAP, the utilization of such oral interventions did not affect the length of use of mechanical ventilation (Genuit et al., 2001).
Method
The methods employed in the study would include endotracheal aspiration of sputum for CPIS utilizing a single-use sterile catheter and obtaining VAP infection rates before and after. The outcome will be assessed by determining how many patients contract VAP during their hospital stay. Clinical pulmonary infection scores can also be assessed to determine the incidence of ventilator-associated pneumonia in the chlorhexidine group.
Design and Sample
A randomized clinical trial, made of two groups (an intervention group and a control group) will assess the utilization of an early (within twelve hours of intubation), single use of 0.12% of chlorhexidine gluconate (administered through swabbing the oral cavity of patients) on the development of ventilator-associated pneumonia. A block randomization scheme will be utilized to distribute patients between the intervention group and the control group. Those eligible for selection in the RCC include patients intubated in a pre-hospital setting, the intubated enroute the emergency department and those intubated in the field or in the emergency department. One will be ineligible for enrollment after the passing of 12 hours since the time of intubation. A patient will also be excluded from the study if he or she: has burn injuries at the time of intubation (since it is difficult to distinguish between inhalation injury and ventilator-associated pneumonia); has a clinical diagnosis of pneumonia at the time of intubation; they had been enotracheally intubated in the last 48 hours owing to the fact that re-intubation increases the likelihood of developing ventilator-associated pneumonia. Twelve hours of intubation is a medically feasible duration for the application of the chlorhexidine oral rinse, compared to shortly after intubation since at that time lifesaving interventions are automatically the priority (Grap et al., 2011).
Variables
The following variables will be assessed during the study:
• Rate of VAP infection
• Patient attitudes and perceptions
• Staff or stakeholder's attitudes and perceptions.
Assessment Measures
A survey will be conducted in which the patients and the staff members will be educated about the precautionary measures and the treatment outcomes. A checklist will be developed including statements related to preventive measures so that the participants get a clear idea about the treatment outcomes.
Procedure
All clinical data will be collected during enrollment to the clinical trial. The data required for the CPIS will also be collected at this time. Sample collection will be done through endotracheal aspiration of sputum for CPIS utilizing a single-use sterile catheter. The collection will be done within 12 hours of intubation. The patients will remain under study for three days (seventy-two hours) after intubation or until such a time when the tube is removed, whichever comes first. Seventy hours were chosen for the study because it is the duration of time where the risk of developing ventilator-associated pneumonia is highest. This is also the time period that information on how effective a single application of chlorhexidine oral rinse is on the early development of VAP can be easily gathered (Schwartz et al., 1978).
Evaluation of Project Outcomes
Process measures are frequently used in performance measurement. Process measures are generally much easier to construct, require less data collection and analysis to produce, and are easier for both clinicians and non-clinicians to understand. A process measure will be constructed including factors such as populations cared for and are of interest, what process measures external agencies are examining, what process measures are likely to reveal opportunity for improvement, and the strength of the evidence linking the process and the desired outcome (ACEP, 2014).
Sessions will include a 30-minute PowerPoint presentation along with a pre and post-test. The information derived from the PowerPoint presentation will be used to make an educational poster and it will be displayed in both nursing units for staff members unable to attend the educational presentation.
Additional printed material having information about the preventive measures related to VAP will be left on the units to reinforce information received during the sessions.
The project director or the team will construct a 9 multiple choice question test to evaluate the knowledge of staff on VAP prevention practices using the ventilator bundle. The review of the questionnaire will be carried by two critical care nurse experts and educators to determine its validity (Bagheri-Nesami & Amiri, 2014).
Disseminating Evidence
The information gathered will be disseminated to important stakeholders in the clinical and nursing communities that utilize single applications of chlorhexidine oral rinse to inform them of the effect of the application on VAP. Since continuous day-to-day application of the oral intervention may be difficult, particularly within the first forty-eight hours of infection when other lifesaving interventions are a priority, the utilization of a simple one-time oral swab application might be a useful option for the reduction of ventilator-associated VAP among the endotracheally intubated patients. This intervention has several benefits, including the fact that it can be easily administered, it is cheaper compared to alternative interventions and is technically simple to perform (Grap et al., 2011).
A number of evidence-based recommendations can be made about airway hygiene among patients who are critically ill. First, mechanically ventilated patients should be advised to routinely use oral biocide since it helps in oropharyngeal decontamination, thus, reducing the likelihood of the patient developing nosocomial pneumonia. There is, however, a need to carefully monitor the antibiotic resistance patterns after the start of routine biocide use. Secondly, tracheal suctioning should only be done on a need basis. Closed suction catheter devices are preferred. Thirdly, the stakeholders should be advised about aerosolized agents for mucus control (e.g. NAC) and that the continuous administration of saline solutions have no effect on clearing airways of secretions and ought not to be used in patients who are critically ill. Fourth, kinetic therapy reduces the rate of nosocomial pneumonia, which may in turn reduce a patient's duration of stay in the hospital. Fifth, chest physiotherapy should be limited to individuals with acute atelectasis or excessive sputum production who are not able to naturally conduct airway hygiene. Sixth, bronchoscopy when used therapeutically in acute atelectasis, has very little effect and should only be used for patients in whom the condition is affecting more than one lung segment in cases where there are no air bronchograms (Jelic, Cunningham & Factor, 2008).
References
Alp, E., Guven, M., Yildiz, O., Aygen, B., Voss, A., Doganay, M. (2004). Incidence, risk factors and mortality of nosocomial pneumonia in intensive care units: a prospective study. Annals of Clinical Microbiology and Antimicrobial, 3(17). doi: 10.1186/1476-0711-3-17.
ACEP. (2014). Quality of care and the outcomes management movement. Retrieved from http://www.acep.org/Clinical- — Practice-Management/Quality-of-Care-and-the-Outcomes-Management-Movement/
Bagheri-Nesami, M & Amiri, M. (2014). Nurses' knowledge of evidence- based guidelines for preventing ventilator associated pneumonia in intensive care units. Journal of Nursing and Midwifery Sciences, 1(1), 44-48
Craven, D. E. (2000). Epidemiology of ventilator-associated pneumonia. Chest, 117, 186-7.
DeRiso, A. J., Ladowski, J. S., Dillon, T. A., Justice, J. W., Peterson, A. C. (1996). Chlorhexidine gluconate 0.12% oral rinse reduces the incidence of total nosocomial respiratory infection and nonprophylactic systemic antibiotic use in patients undergoing heart surgery. Chest, 109, 1556-1561. doi: 10.1378/chest.109.6.1556.
Genuit, T., Bochicchio, G., Napolitano, L. M., McCarter, R. J., Roghman, M. C. (2001). Prophylactic chlorhexidine oral rinse decreases ventilator-associated pneumonia in surgical ICU patients. Surg Infect (larch mt), 2(1), 5-18. doi: 10.1089/109629601750185316.
Grap, M. J., Munro, C., Hamilton, V. A., Elswick, R. K., & Ward, K. R. (2011). Early, single chlorhexidine application reduces ventilator-associated pneumonia in trauma patients. Heart and Lung: The Journal of Critical Care. doi:10.1016/j.hrtlng.2011.01.006
Houston, S., Hougland, P., Anderson, J. J., LaRocco, M., Kennedy, V., Gentry, L. O. (2002). Effectiveness of 0.12% chlorhexidine gluconate oral rinse in reducing prevalence of nosocomial pneumonia in patients undergoing heart surgery. Am J Crit Care, 11, 567-570.
Jelic, S. K., Cunningham, J. A., & Factor, P. (2008). Clinical review: Airway hygiene in the intensive care unit. Crit Care, 12(2): 209. doi: 10.1186/cc6830
Klompas M, Khan Y, Kleinman K, Evans RS, Lloyd, J. F., Stevenson, K. (2011). Multicenter evaluation of a novel surveillance paradigm for complications of mechanical ventilation.
Markowicz, P., Wolff, M., Djedaini, K., Cohen, Y., Chastre, J., Delclaux, C., Merrer, J., Herman, B., Veber, B., Fontaine, A., Dreyfuss, D. (2000). Multicenter prospective study of ventilator-associated pneumonia during acute respiratory distress syndrome. Incidence, prognosis, and risk factors. Am J Respir Crit Care Med, 161, 1942-1948.
Schwartz, S. N., Dowling, J. N., Benkovic, C., et al. (1978). Sources of Gram-negative bacilli colonizing the trachea of intubated patients. J Infect Dis, 138, 227-31.
Vincent, J. L., Bihari, D. J., Suter, P. M., Bruining, H. A., White, J., Nicolas-Chanoin, M. H., Wolff, M., Spencer, R. C., Hemmer, M. (1995). The prevalence of nosocomial infection in intensive care units in Europe. JAMA, 274, 639-644. doi: 10.1001/jama.274.8.639.
Vincent., J. L., Rello, J., Marshall, J., Silva, E., Anzueto, A., Martin, C. D. (2009). International study of the prevalence outcomes of infection in intensive care units. JAMA, 302, 2323-9.
Appendix
Appendix 1
Multiple choice questions
1. Oral vs. nasal route for endotracheal intubation
a. Oral intubation is recommended
b. Nasal intubation is recommended
c. Both routes of intubation can be recommended
d. I don't know
2. Frequency of ventilator circuit changes
a. Recommended to change circuits every 48 h
b. Recommended to change circuits every week
c. Recommended to change circuits for every new patients
d. I don't know
3. Type of airway humidifier
a. Heated humidifiers are recommended
b. Heat and moisture exchangers are recommended
c. Both types of humidifiers can be recommended
d. I don't know
4. Frequency of humidifier changes
a. Recommended to change humidifiers every 48 h
b. Recommended to change humidifiers every 72 h
c. Recommended to change humidifiers every week
d. I don't know
5. Open vs. closed suction systems
a. Open suction systems are recommended
b. Closed suction systems are recommended
c. Both systems can be recommended
d. I don't know
6. Frequency of change in suction systems
a. Daily changes are recommended
b. Weekly changes are recommended
c. Recommended to change systems for every new patient
d. I don't know 67.3-19.2-13.5*
7. Endotracheal tubes with extra lumens for drainage of subglottic secretions
a. These endotracheal tubes reduce the risk for VAP
b. Theses endotracheal tubes increase the risk for VAP
c. These endotracheal tubes do not influence the risk for VAP
d. I don't know
8. Kinetic vs. standard beds
a. Kinetic beds increase the risk for VAP
b. Kinetic beds reduce the risk for VAP
c. The use of kinetic beds does not influence the risk for VAP
d. I don't know
9. Patients positioning
a. Supine positioning is recommended
b. Semi-recumbent positioning is recommended
c. The position of the patient does not influence the risk for VAP
d. I don't know
Appendix 2
---
Are you busy and do not have time to handle your assignment? Are you scared that your paper will not make the grade? Do you have responsibilities that may hinder you from turning in your assignment on time? Are you tired and can barely handle your assignment? Are your grades inconsistent?
Whichever your reason is, it is valid! You can get professional academic help from our service at affordable rates. We have a team of professional academic writers who can handle all your assignments.
Plagiarism free papers
Timely delivery
Any deadline
Skilled, Experienced Native English Writers
Subject-relevant academic writer
Adherence to paper instructions
Ability to tackle bulk assignments
Reasonable prices
24/7 Customer Support
Get superb grades consistently
Online Academic Help With Different Subjects
Literature
Students barely have time to read. We got you! Have your literature essay or book review written without having the hassle of reading the book. You can get your literature paper custom-written for you by our literature specialists.
Finance
Do you struggle with finance? No need to torture yourself if finance is not your cup of tea. You can order your finance paper from our academic writing service and get 100% original work from competent finance experts.
Computer science
Computer science is a tough subject. Fortunately, our computer science experts are up to the match. No need to stress and have sleepless nights. Our academic writers will tackle all your computer science assignments and deliver them on time. Let us handle all your python, java, ruby, JavaScript, php , C+ assignments!
Psychology
While psychology may be an interesting subject, you may lack sufficient time to handle your assignments. Don't despair; by using our academic writing service, you can be assured of perfect grades. Moreover, your grades will be consistent.
Engineering
Engineering is quite a demanding subject. Students face a lot of pressure and barely have enough time to do what they love to do. Our academic writing service got you covered! Our engineering specialists follow the paper instructions and ensure timely delivery of the paper.
Nursing
In the nursing course, you may have difficulties with literature reviews, annotated bibliographies, critical essays, and other assignments. Our nursing assignment writers will offer you professional nursing paper help at low prices.
Sociology
Truth be told, sociology papers can be quite exhausting. Our academic writing service relieves you of fatigue, pressure, and stress. You can relax and have peace of mind as our academic writers handle your sociology assignment.
Business
We take pride in having some of the best business writers in the industry. Our business writers have a lot of experience in the field. They are reliable, and you can be assured of a high-grade paper. They are able to handle business papers of any subject, length, deadline, and difficulty!
Statistics
We boast of having some of the most experienced statistics experts in the industry. Our statistics experts have diverse skills, expertise, and knowledge to handle any kind of assignment. They have access to all kinds of software to get your assignment done.
Law
Writing a law essay may prove to be an insurmountable obstacle, especially when you need to know the peculiarities of the legislative framework. Take advantage of our top-notch law specialists and get superb grades and 100% satisfaction.
What discipline/subjects do you deal in?
We have highlighted some of the most popular subjects we handle above. Those are just a tip of the iceberg. We deal in all academic disciplines since our writers are as diverse. They have been drawn from across all disciplines, and orders are assigned to those writers believed to be the best in the field. In a nutshell, there is no task we cannot handle; all you need to do is place your order with us. As long as your instructions are clear, just trust we shall deliver irrespective of the discipline.
Are your writers competent enough to handle my paper?
Our essay writers are graduates with bachelor's, masters, Ph.D., and doctorate degrees in various subjects. The minimum requirement to be an essay writer with our essay writing service is to have a college degree. All our academic writers have a minimum of two years of academic writing. We have a stringent recruitment process to ensure that we get only the most competent essay writers in the industry. We also ensure that the writers are handsomely compensated for their value. The majority of our writers are native English speakers. As such, the fluency of language and grammar is impeccable.
What if I don't like the paper?
There is a very low likelihood that you won't like the paper.
Reasons being:
When assigning your order, we match the paper's discipline with the writer's field/specialization. Since all our writers are graduates, we match the paper's subject with the field the writer studied. For instance, if it's a nursing paper, only a nursing graduate and writer will handle it. Furthermore, all our writers have academic writing experience and top-notch research skills.
We have a quality assurance that reviews the paper before it gets to you. As such, we ensure that you get a paper that meets the required standard and will most definitely make the grade.
In the event that you don't like your paper:
The writer will revise the paper up to your pleasing. You have unlimited revisions. You simply need to highlight what specifically you don't like about the paper, and the writer will make the amendments. The paper will be revised until you are satisfied. Revisions are free of charge
We will have a different writer write the paper from scratch.
Last resort, if the above does not work, we will refund your money.
Will the professor find out I didn't write the paper myself?
Not at all. All papers are written from scratch. There is no way your tutor or instructor will realize that you did not write the paper yourself. In fact, we recommend using our assignment help services for consistent results.
What if the paper is plagiarized?
We check all papers for plagiarism before we submit them. We use powerful plagiarism checking software such as SafeAssign, LopesWrite, and Turnitin. We also upload the plagiarism report so that you can review it. We understand that plagiarism is academic suicide. We would not take the risk of submitting plagiarized work and jeopardize your academic journey. Furthermore, we do not sell or use prewritten papers, and each paper is written from scratch.
When will I get my paper?
You determine when you get the paper by setting the deadline when placing the order. All papers are delivered within the deadline. We are well aware that we operate in a time-sensitive industry. As such, we have laid out strategies to ensure that the client receives the paper on time and they never miss the deadline. We understand that papers that are submitted late have some points deducted. We do not want you to miss any points due to late submission. We work on beating deadlines by huge margins in order to ensure that you have ample time to review the paper before you submit it.
Will anyone find out that I used your services?
We have a privacy and confidentiality policy that guides our work. We NEVER share any customer information with third parties. Noone will ever know that you used our assignment help services. It's only between you and us. We are bound by our policies to protect the customer's identity and information. All your information, such as your names, phone number, email, order information, and so on, are protected. We have robust security systems that ensure that your data is protected. Hacking our systems is close to impossible, and it has never happened.
How our Assignment  Help Service Works
You fill all the paper instructions in the order form. Make sure you include all the helpful materials so that our academic writers can deliver the perfect paper. It will also help to eliminate unnecessary revisions.
2.      Pay for the order
Proceed to pay for the paper so that it can be assigned to one of our expert academic writers. The paper subject is matched with the writer's area of specialization.
3.      Track the progress
You communicate with the writer and know about the progress of the paper. The client can ask the writer for drafts of the paper. The client can upload extra material and include additional instructions from the lecturer. Receive a paper.
4.      Download the paper
The paper is sent to your email and uploaded to your personal account. You also get a plagiarism report attached to your paper.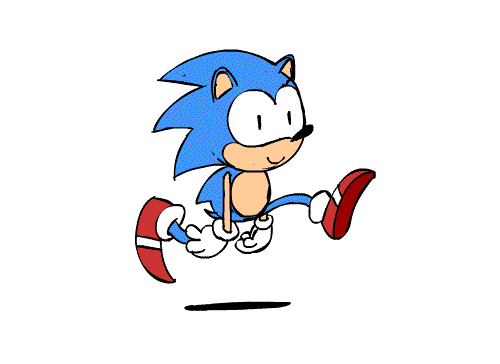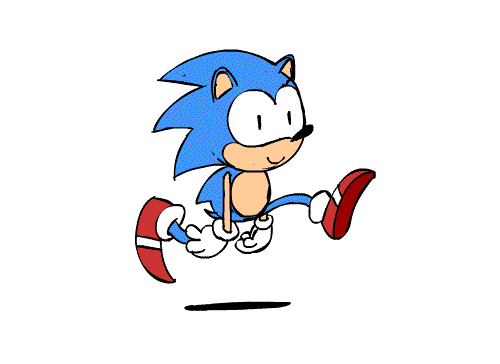 PLACE THIS ORDER OR A SIMILAR ORDER WITH US TODAY AND GET A PERFECT SCORE!!!
---